Agave angustifolia Haw., Syn. pl. succ. 72. 1812 ;
.
Caribean Agave;
.
---
.
---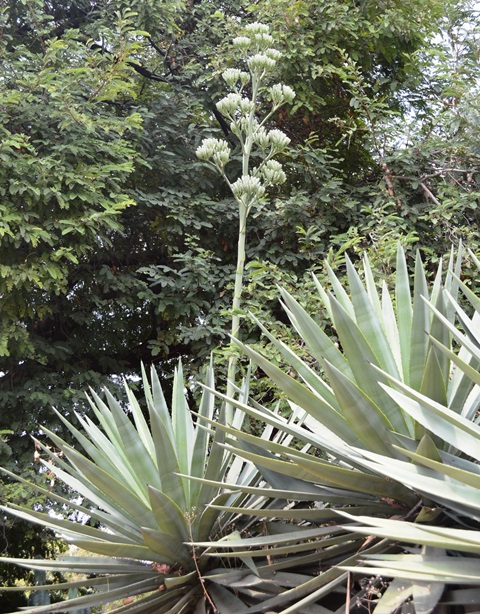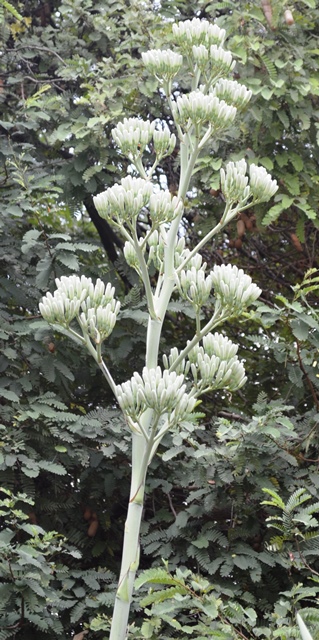 Agave angustifolia SN Mar 20 : 1 post by 1 author. Attachments (2)
---
Long time back i read an account in some Homeopathic Materia Medica that Red Indian Tribes use the skin and the juice of Agave americana to treat hydrofobia patents with the leaves of Agave americana. They give the patent its leaves to chew for few days and he/she were fully cured after the treatment. Is this the same plant.
---
may be the same … but i could not confirm. it is a very usefull information
---
Appears to be Agave angustifolia 'Marginata' as per link: http://www.newworldencyclopedia.org/entry/Agave
---
---
Need id assistance of JNU campus plant 080415SP1/2 : 9 posts by 3 authors. Attachments (2)
I need id assistance of following two images of Agave sp?
Date of Collection: 08.04.2015
Locality: JNU New Campus forest
---
Agave species in eFloraofindia (with details/ keys from published papers/ regional floras/ FRLHT/ FOI/ Biotik/ efloras/ books etc., where ever available on net) 
---
It seems to be Agave americana (ash coloured leaves)
---
Agave species. Could be A. sisalana used for manufacture of  fibres.
---
I agree with Agave sisalana Perrine – leaves used to manufacture fibre, alcohol produced from the stem/ rootstock
---
If there are no prickles on leaf margins, than it will be
Agave
sisalana
Perrine as per keys available at
Lucid Central
---
A cultivated Agave
seen
in Muscat
on 30/10/12.
yes … this is Agave angustifolia
---
This was suggested as Agave angustifolia by me and confirmed by …
---
I think this id is correct.
---
Which would be the correct name for this plant?
---
.
References: