Common name: Small Alpine Onion, Ornamental Allium
---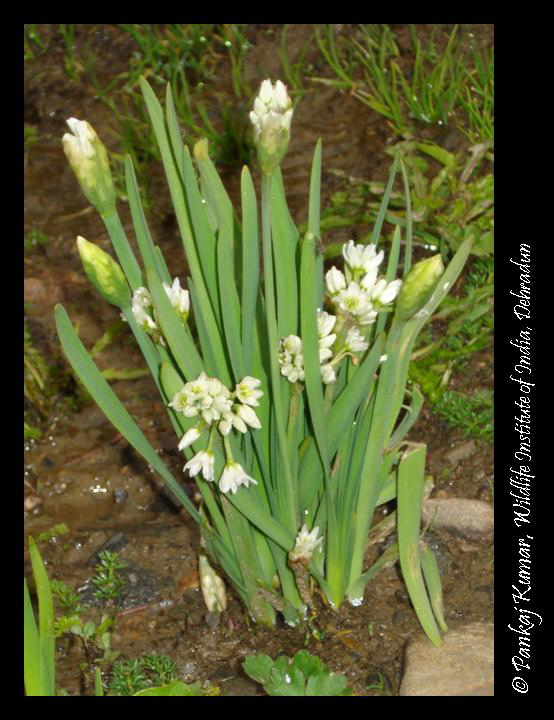 Allium humile : Attachments (1). 2 posts by 2 authors.
Allium humile Kunth, Enum. Pl. 4: 443. 1843.
Family:
Amaryllidaceae
Location:
Rohtang Pass, Himachal Pradesh
---
Nice photos thanks for sharing the picture of very less known Allium species from India
---
---
Here with a single image of what I understand to be Allium humile photographed towards the end of May 2011 by the late Krishan Lal – he did not specify altitude or location but must have been somewhere in H.P.
Flowers of the Himalaya says this is

found on open slopes

 @ 3-4000m from Pakistan to W.Nepal having white,

star-shaped flowers in rather lax umbels.



Stewart knew this to be common in Kashmir @ 2400-3900m so rather surprising the only image on eFI should be from H.P.  Known as A. govanianum in FBI.
Found north of Krishensar during 1983 Kashmir Botanical Expedition. Recorded from Gulmarg, Thajews, and Vishensar by various botanical tours in Kashmir.
'Plants of Gulmarg' (1984) record it from Gulmarg to Aphawat.
Flora of Lahaul-Spiti record it as

frequent on alpine slopes and pastures

on Rohtang but unless this was Lahaoul-side of the pass
,
should not have been included in the flora. However, as this species (albeit under the name A.govanianum) was found by Koelz in Lahaul in the 1930s, this seems a valid record for the region.
In Lahaul it was, at that time, used medicinally and as onions for flavouring.
Not recorded in Ladakh by Dickore & Klimes but known from Dras Valley (and also Baltal at bottom of Zoji La).
It was said to be a "less known"
Allium
species from India but clearly in common in Kashmir & H.P. 
Alliums
have often been neglected in botanical (pressed specimen) collections and photographically.
PLEASE WOULD PHOTOGRAPHERS IN THIS GROUP MAKE A SPECIAL EFFORT WITH THIS NEGLECTED GENUS.
---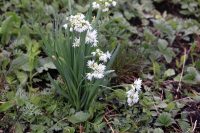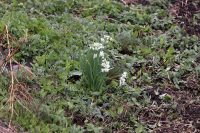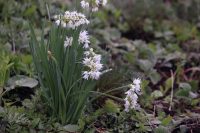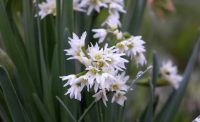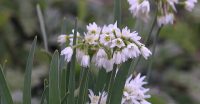 ID Request- Uttarakhand- PKA1
: 5 images.
Seen this
herb
enroute Dev-Kyara trek route in Uttarakhand.
Could this be some
Allium
sp. (
Allium humile
??)
Requesting ID.
---
Yes.
---
Allium humile
---