Anogeissus acuminata ?;
---
080610vks2 : Attachments (2). 6 posts by 5 authors.
I am sending plant for ID. this is a huge tree in Lodi garden, New Delhi. photographed on 30 may 10.
---
Anogeissus acuminata, perhaps.
---
I hope in
Anogeissus acuminata
the leaves are acute by nature but the leaves of this plant is bit different!! My observation can be wrong, kindly correct in the case.
---
Could it be an Arjun, Terminalia cuneata?
---
I agree with you …
---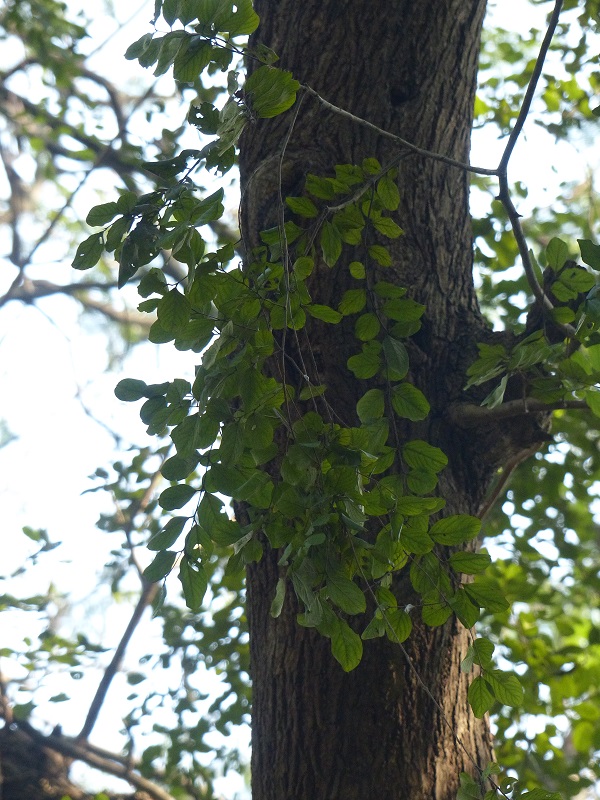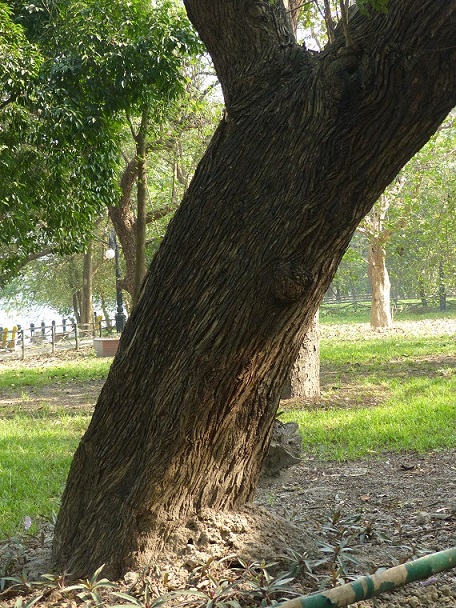 ID request – Small Simple Leaf – Large Tree : 5 posts by 3 authors. Attachments (3)
Date/Time- Dec 16, 2017, 10 AM
Location- Place, Altitude, GPS-
Dhakuria lake, Kolkata

Habitat- Garden/ Urban/ Wild/ Type –
Urban
Plant Habit- Tree/ Shrub/ Climber/ Herb-
Tree (Large)

Height/Length-
50 Feet

Leaves Type/ Shape/ Size-
Simple, Small (2"), Oval Shaped
Inflorescence Type/ Size- not observed yet
Flowers Size/ Colour/ Calyx/ Bracts- not observed yet
Fruits Type/ Shape/ Size Seeds- not observed yet
Other Information like Fragrance, Pollinator, Uses etc.-
Bark with heavy fissures, not unlike old earpod wattle tree
---
It appear like Anogeissus sericea var. sericea (We have other variety nummularia which is sparsely distributed in northern Gujarat and Rajasthan).
Please try send closer view of leaves. Here in central Gujarat, we have large and over a century old trees of A sericea. we call it as 'Andrakh' or 'Endruk', which is described as endemic to central and western India. On the other hand, A. leiocarpa or A. leiocarpus appears similar to A. seicea var. sericea.
But, I just will be very happy … to interact with someone, who has worked on distribution of Anogeissus in India.
---
The image of the leaves did not open. The bark and Fullshot are too vague. Needs better cu photos
---
Yes …
---