Begonia malabarica or a new species ?
.
---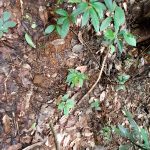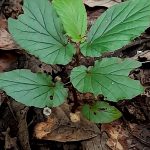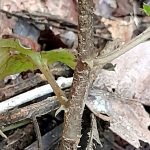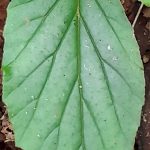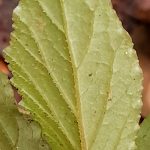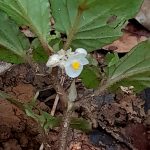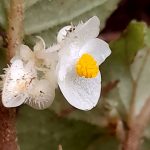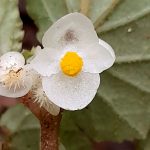 100 ID wild plant Begonia
: 9 images.
This is my 100th ID request.
Please I'D
wild plant, very rare only three plants here. 
Location: near Reserve

Forest,

Chathamattom, Ernakulam District, (Kochi) Kerala PIN:686671

Flower date: 03.07.2022, 03.10pm

Altitude: 1400fsl
Habitat: wild, moisture, filtered sunlight

Plant habit: erect, branches, slightly obliqued, weak purpled juicy stem, hairy, perennial

Height: 15cm
Leaves: alternate, ovate, apex, size:8×4cm or less, toothed margins, hairy, tamarind taste, whirlpool based

Flower: 2 small inner and 2 big outer petals, diameter:7mm, white, non fragrant

Fruit: grooved, white into brown, size:5×3mm
Seed: brown, numerous, nice
Camera: mobile Samsung Galaxy A21s
---
Begonia. I suggest you should use DSLR instead of Cellphone. Images are not sharp.
Also please post habitat and and branch with inflorescence  images.
---
Thank you very much for your suggestion.
No branches, it is a mistake,
---
Begonia anaimalaiensis Bedd. ??
---
Thank you very much for ID my plant.  It is very similar to B. malabarica (Malabar is an old nearby state before our Independence, not now) but not hairy and flower bunches are lengthy. My plant fully hairy and I don't see matching images while googling. I also think it is B. anamaliances.
---
This is in the B. malabarica/fallax group, which is not well understood. We are currently working on typifying and clarifying these names. It could be a sp nov.
It is definitely not B. anaimalaiensis, which is a short tuberous species in a different section. Type is here