IUCN Red List Status: Vulnerable (VU)
Calophyllum apetalum Willd., Mag. Neuesten Entdeck. Gesammten Naturk. Ges. Naturf. Freunde Berlin 5: 79 1811. (Syn: Calophyllum calaboides G.Don; Calophyllum decipiens Wight; Calophyllum wightianum Wall. ex Planch. & Triana);
Malayalam: Arrupunna, Manjapunna, Valuzhavam. Kannada: Holi honne, Irai, Kal honne, Kalpoone, Shri hone; Sans.—-Punnagam, Namaeruak, Panchakaeshera. Eng.- Alexandrian Laurel; Pannay Tree. Hind.—-Undi, Surpan, Sultan Champa. Duk.—-Oondi, Mah—-Undag, Pumag;
  
---
Calophyllum apetalum
Pinanga dickonii

Garcinia morella
---
You can get all these plants except Illiceum verum from Kerala. You can get it from Kerala Forest Research Institute (www.kfri.org) Peechi or Tropical Botanic Garden and Research Institute (www.tbgri.in) Palode. You can send a formal letter to the Director(s) of those institute for its availability.
---
---
Sharing few photographs of "Calophyllum apetalum".
Family: Clusiaceae
Location: Anmod Ghat, (Belgaum Goa Route).
---
New to me too, leaves are looking very nice.. thanks …
---
.
---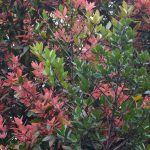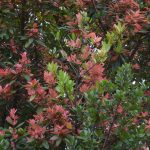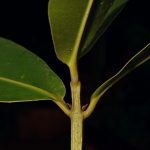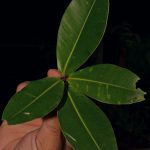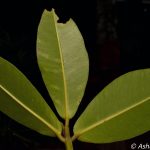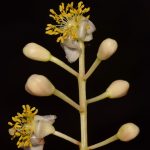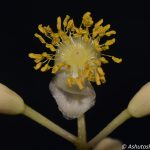 Calophyllum apetalum Willd. submission AS20 December21
: 8 images.
Adding flowering images of Calophyllum apetalum to site.
Calophyllum apetalum
Willd.
Family –
Calophyllaceae
Synonyms –
Calophyllum calaboides
G.Don,
Calophyllum decipiens
Wight
Photographed
in cultivation
at FRLHT/TDU Garden,
Bengaluru, Karnataka
Dated – 31 October 2021
---
Very beautiful pictures.
For me the ID is correct. I have come across with this plant.
---