---
---
It's one f d most splendid tree wen in bloom.
---
---
---
Yes for confirmation of these pink flowered Cassia species you need close up of flower to see swellings (present or not), stipules and leaf hairiness to differentiate.
---
yes please tell us, …, where is this tree?
We have some in Belur, across the river from Calcutta in a garden, there too some guards guard these trees very well…
SO what's with this tree that on the west coast of India and here on the east coast of India they guard this tree and its surrounding so well?
---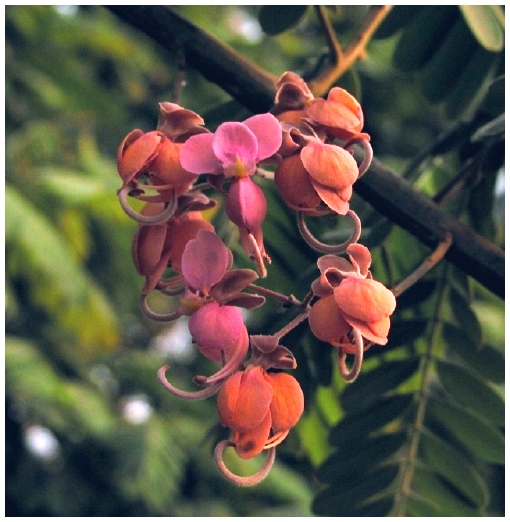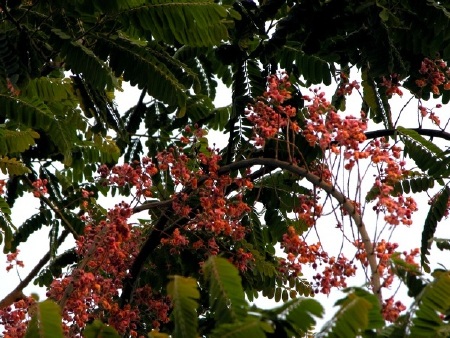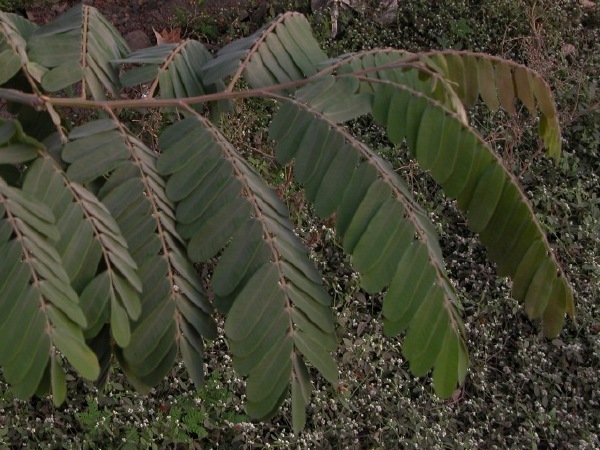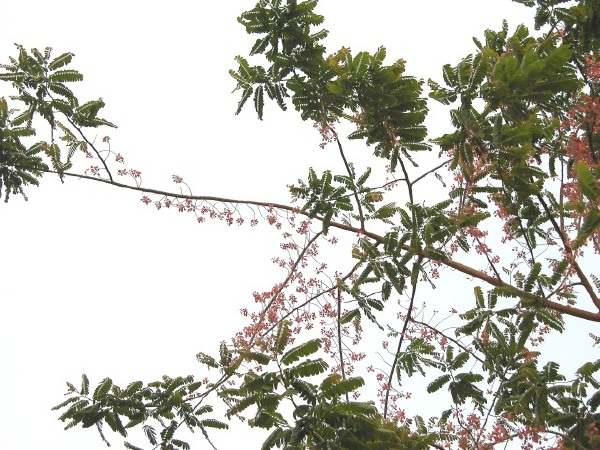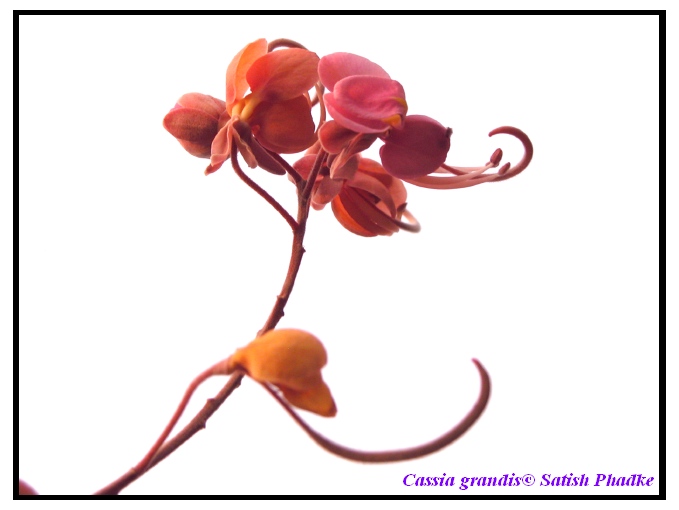 Fabaceae-Caesalpinioideae (Caesalpiniaceae) Week:Cassia grandis Pune:
Cassia grandis
Pune Municipal Corporation gardens Pune
Please validate.
---
yes, good set of photos with minute characters
---
And I think it z Cassia javanica subsp. renigera.
---
Cassia renigera has longer filaments swollen in the middle, not seen in above flowers. In addition C. renigera has large reniform stipules almost 2.5 cm broad, whereas C. grandis has minute stipules not larger than 2 mm. Although leaf base is not clearly seen, but stipules appear to be much smaller like Cassia grandis.
---
---
References: