English
– Arabian coffee plant;
Kannada
– ಕಾಫಿ ಗಿಡ  [ Coffee-gida ];
.
---
Arabica Coffee. – efloraofindia | Google Groups : 9 posts by 7 authors. Attachments (1)
---
Nice to see a Coffee tree with beans on it. thanks to you
---
Nice catch. The seeds of coffee appears like a sort of giant form of wheat seeds. Isn't it?
---
The seeds or beans come inside the outer cover. This is the picture of immature cherry. I would not know about jiant wheat seeds.
---
If I remember correctly Arabica is produced in India, and is considered To be superior to Robusta. Main producing areas are in South America. In India it is the Southern part.
---
What's the botanical name?
---
Coffee plant
Scientific Name Coffea Arabica,
---
Copying the link showing the details.
BBC
Botanical
---
Coffea arabica L
English – Arabian coffee plant
Kannada – ಕಾಫಿ ಗಿಡ  [Coffee-gida].
Drupe obovoid, c.1.2cm long, deep crimson when ripe, 2-seeded.
Flower : February-March.
---
---
---
Fig 9757 is Coffea arabica, our coffee plant, but Fig 9758 is Glycosmis pentaphylla belongs to the family Rutaceae
---
.
---
Requesting ID of these seeds- 30032013 :
I found these seeds in an animal's droppings in a Dry Deciduous forest near Arsikere, Karnataka.
between each groove, a seed is present. ID help appreciated.
---
Coffea arabica L.
---
---
Nandi Hills
10th October 2014
the plant is most likely cultivated
---
This is a tough call, for i know only one species!
Glabrous, acute to cuneate to rounded base, obtusely acuminate apex, indistinct nerves are features that can go with several species. The matter complicates when the fruits are not ripe. Cymes 1 to 3 flowered…. can be C. arabica or hybrid of C. stenophylla?
Need more input who actually knows!
---
Coffea species in eFloraofindia (with details/ keys from published papers/ regional floras/ FRLHT/ FOI/ Biotik/ efloras/ books etc., where ever available) 
---
I reiterate that I do not know. A search gives several sites which informs the coffee species cultivated in Nandi hills is C. arabica, but authenticity can be confirmed only by those who know. Meantime i am pasting the links serially according to their weightage as per my view –
Thank you
---
I agree with you sir. Unless experts mention otherwise, I will take it as C. arabica.
---
Thank you…
---
---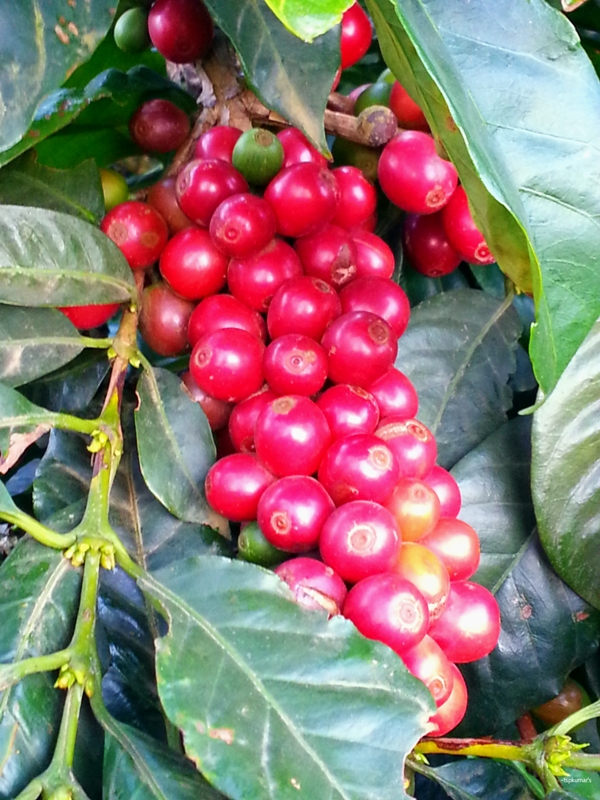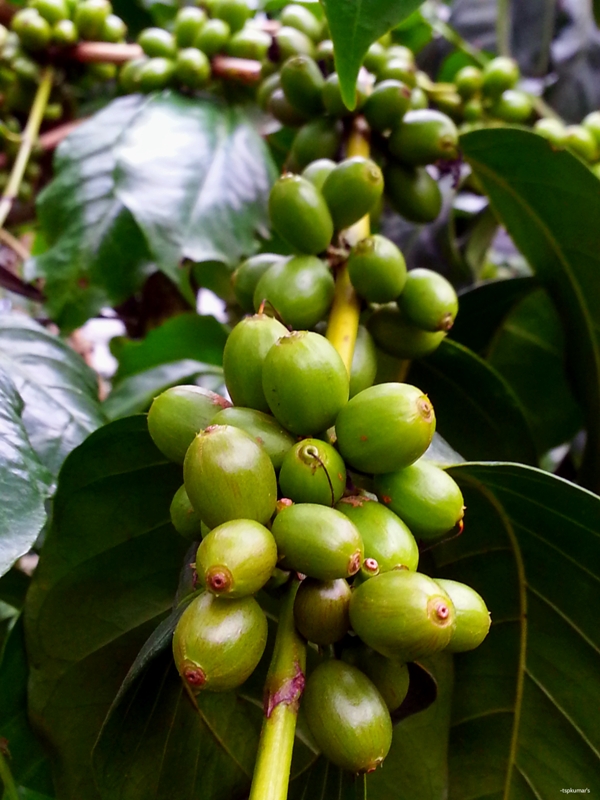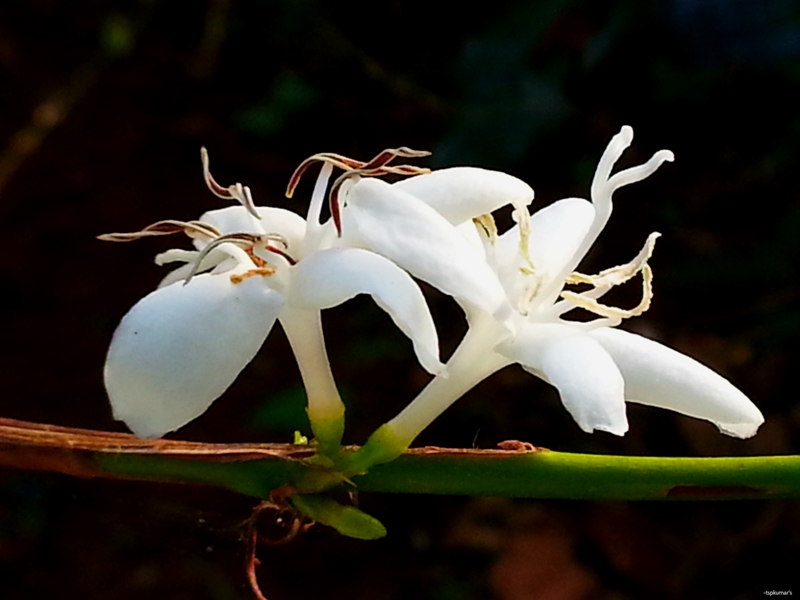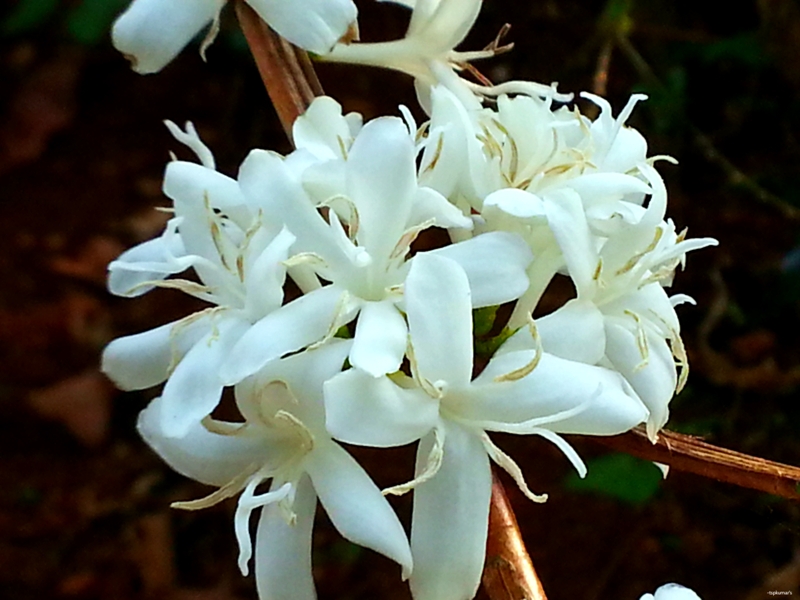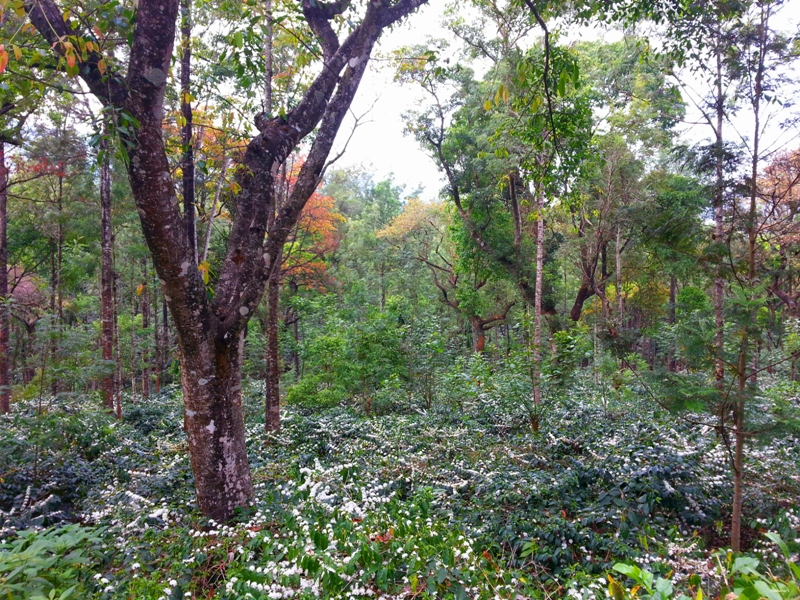 TSPOCT2015-53: Images of Coffea arabica ( Rubiaceae) shared
: 3 posts by 2 authors. Attachments
(5)
It is my pleasure to share few images of Coffea arabica (Rubiaceae)
Habit:  Manipulated shrub

Habitat: Cultivated, predominantly at high altitudes..
Sighting: Chikmagalur, Karnataka, about 1300 msl

Date: 20-06-2014, 16-12-2015 and 18-03-2015
---
nice red berries. is there a nice key for the differentiation ?
---
I am not aware if there are keys to identify C.canephora and C.arabica. Possibly there are…! But we can differentiate the two easily….C.arabica is a smaller bush and is grown comparatively @ higher elevations. Planters do not mix both while planting …C.canephora is less demanding in terms of inputs. Flavour of the brew also varies. C.arabica has a mellowed and sweet aroma and commands higher price.
---
thanks. so it is but how would the planters know what saplings they were planting? unless they completely trusted the supplier?
---
The coffee industry, right from  the nursery, plantation, harvesting (Picking), processing and marketing is a well knit one. Moreover these two prima donnas of the breed C.canephora (popular as Robusta coffee) and C.arabica are not grown elsewhere outside their home range, say parts of Karnataka, Kerala and TN. on slopy terrain. There is not much area left for expansion barring replanting very old plantations…..Most of the planters around Chikmagalur, the home of coffee, either develop their own nurseries or have a buy-back arrangement wherein they supply the seeds from their own stand to the persons who produce the saplings……Many cultivars that can be grown even in flat areas, say under coconut are evolved. The production from such cultivars is not significant, substantial and popular.
---
---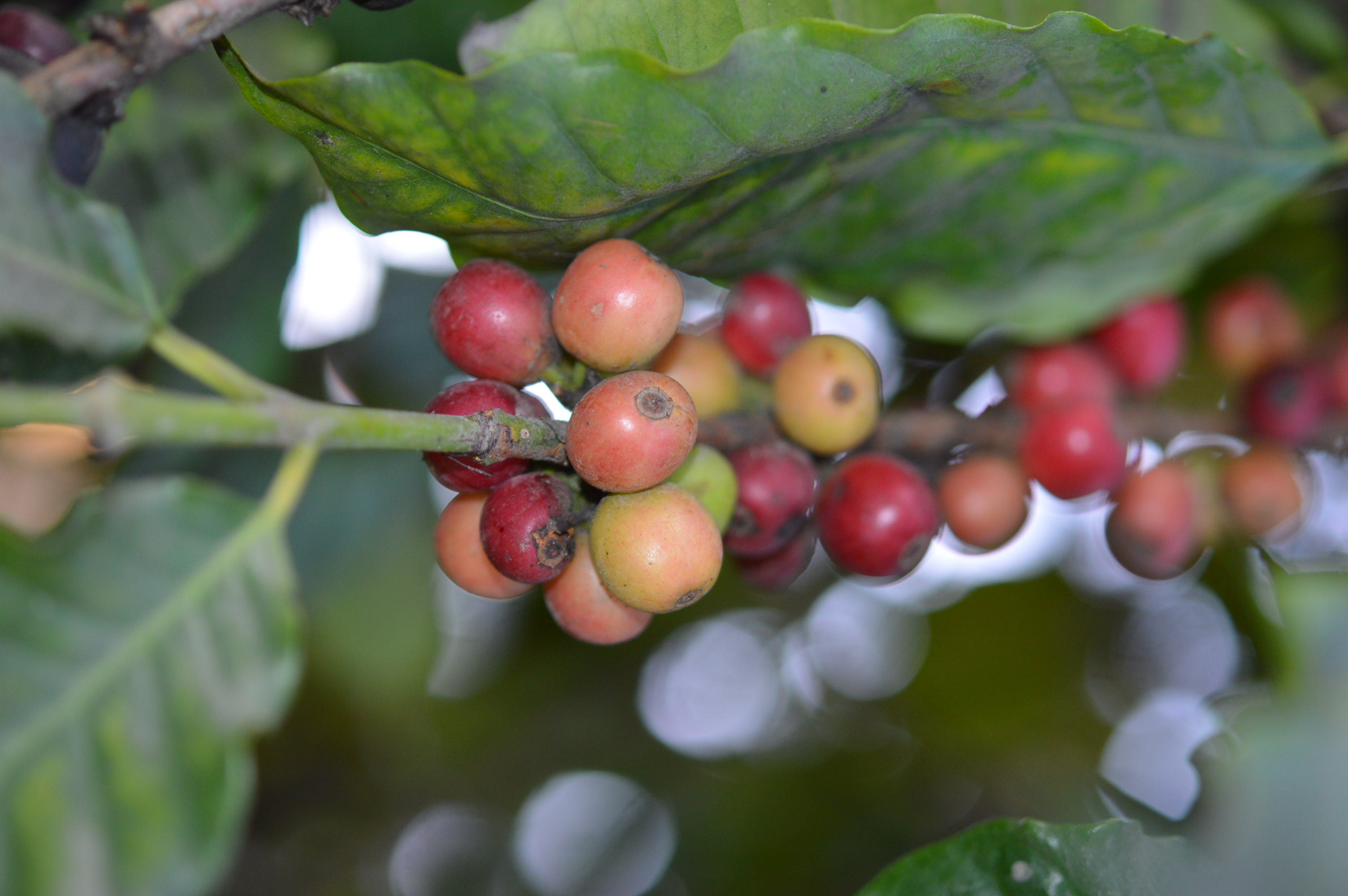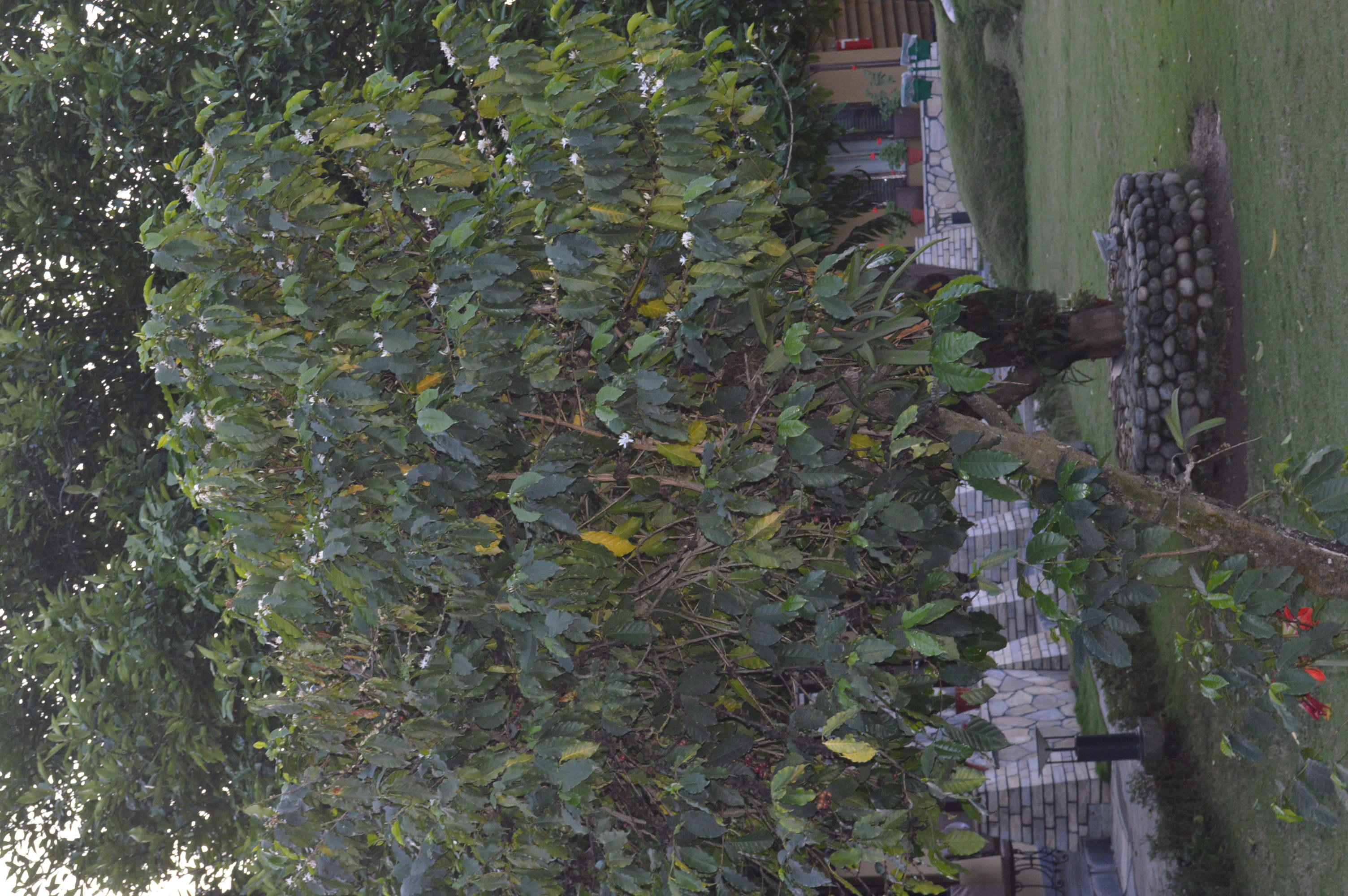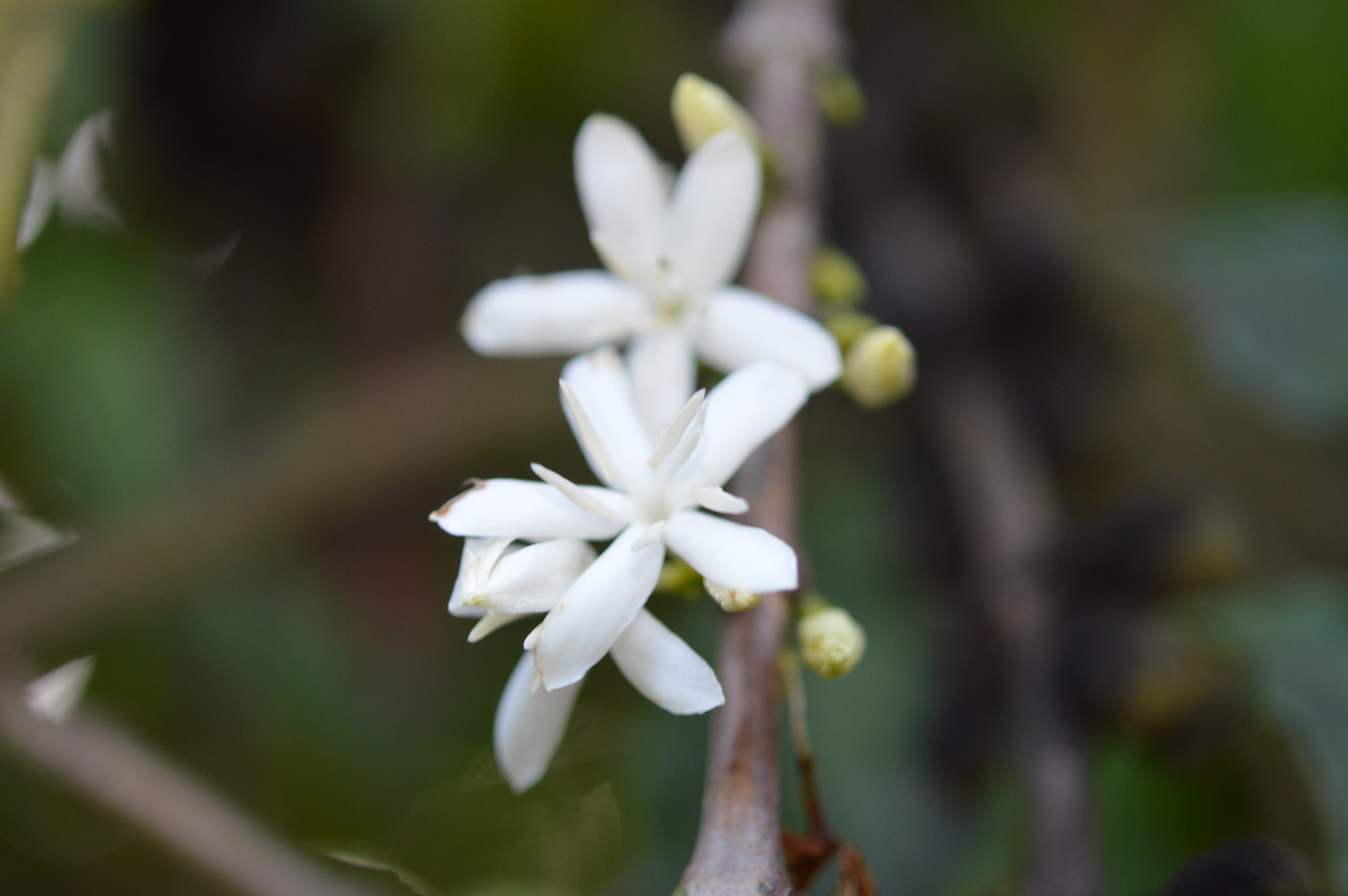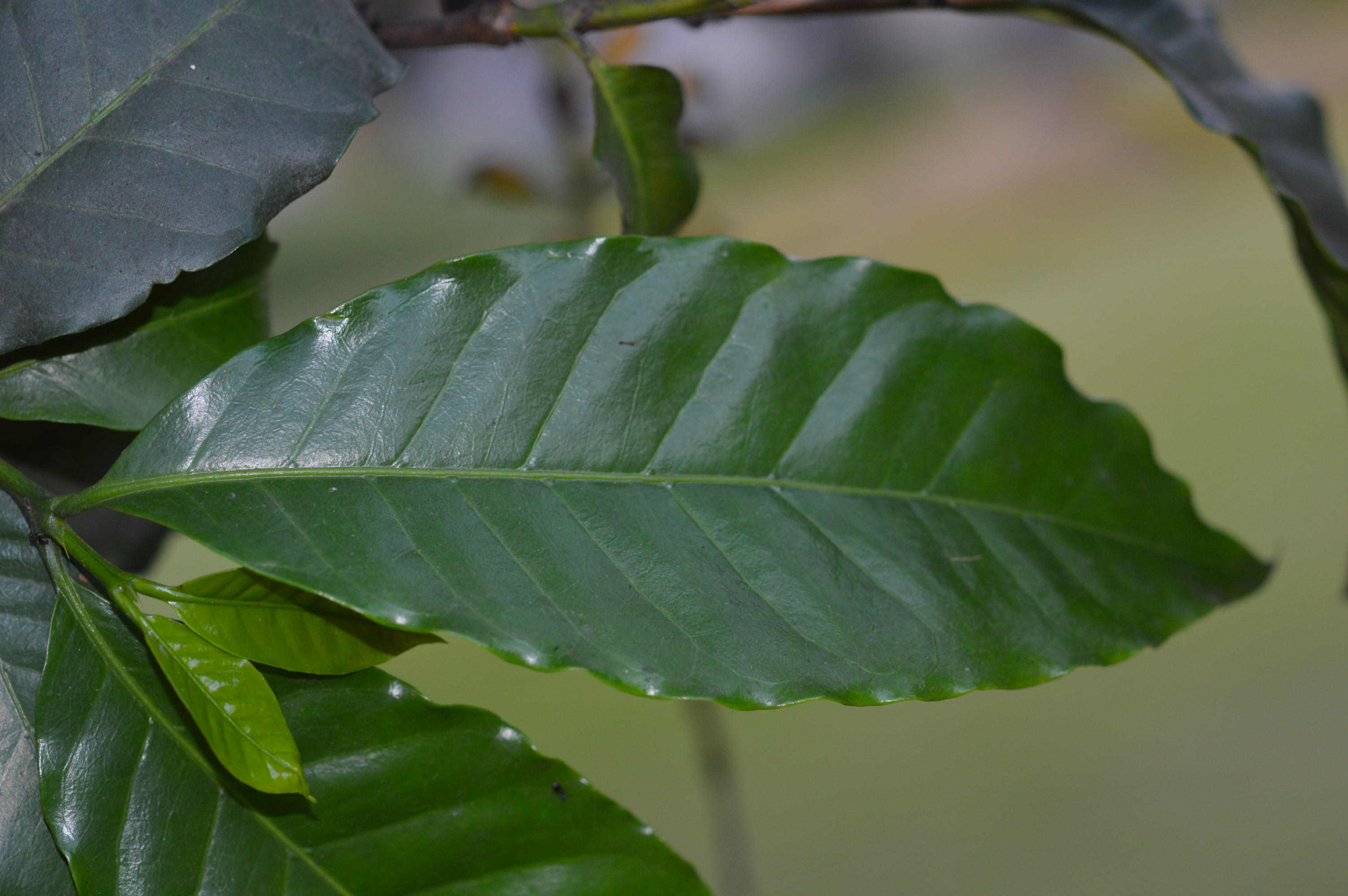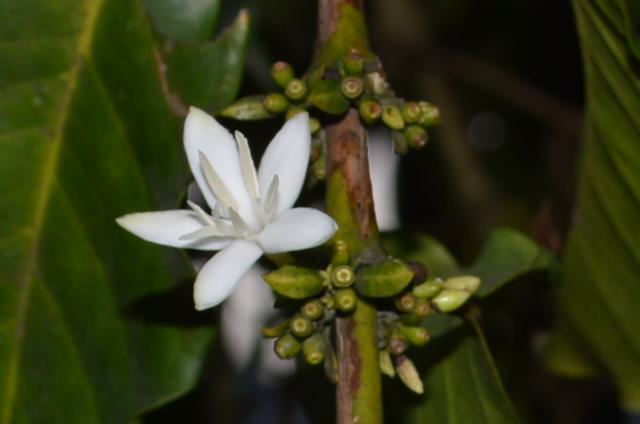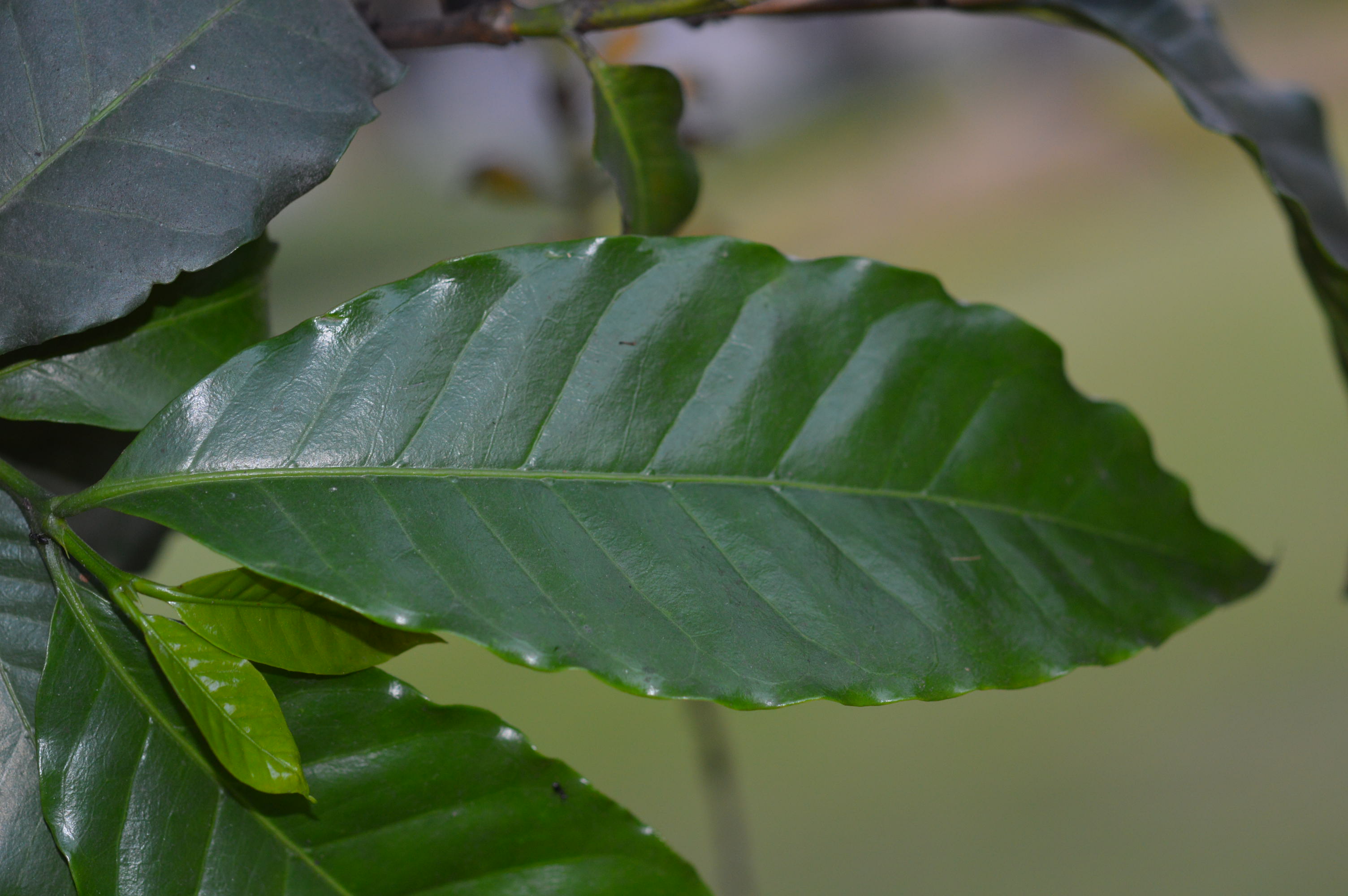 Coffea arabica L. ?? : 7 posts by 3 authors. Attachments (8)
Location: Lakeside, Pokhara, Nepal 
Date : 8 April 2017
Altitude : 2600 ft.
Cultivated !
---
Yes to me also appear close to images at Coffea arabica
---
Beautiful images, … Looks like Coffea arabica to me too.
---
---
KOFF-ee-uh — from Turkish kahve, in turn from Arabic qahwa
¿ ka-NEPH-o-ruh ? — ¿ from Greek kanephoros (reed basket) ?
roh-BUS-tuh — robust
Mar 30, 2011 … at Madikeri, Karnataka
commonly known as
: coffee, conillon, robusta coffee •
Arabic
: بن bun, قہوة qahwat •
Assamese
: কফি kaphi •
Bengali
: কফি kaphi •
Gujarati
: કૉફી kophi •
Hindi
: काफ़ी kafi, कॉफी kophi •
Kannada
: ಕಾಫಿ kaaphi •
Kashmiri
: कह्व kahwa •
Konkani
: कॉफि kawphi •
Malayalam
: കാപ്പിച്ചെടി kaappicceti •
Manipuri
: kophi •
Marathi
: कवा kava, कॉफि kophi •
Mizo
: kaw-fi •
Nepali
: कहुवा kahuwa, काफि kaphi •
Persian
: قہوه qahwa •
Tamil
: காபி kapi •
Telugu
: కాఫీ kaaphii
Native of: central and western subsaharan Africa; cultivated elsewhere
References
:
Flowers of India
•
Wikipedia
•
NPGS / GRIN
more views
: Mar 30, 2011 …
at Madikeri, Karnataka
---
---
---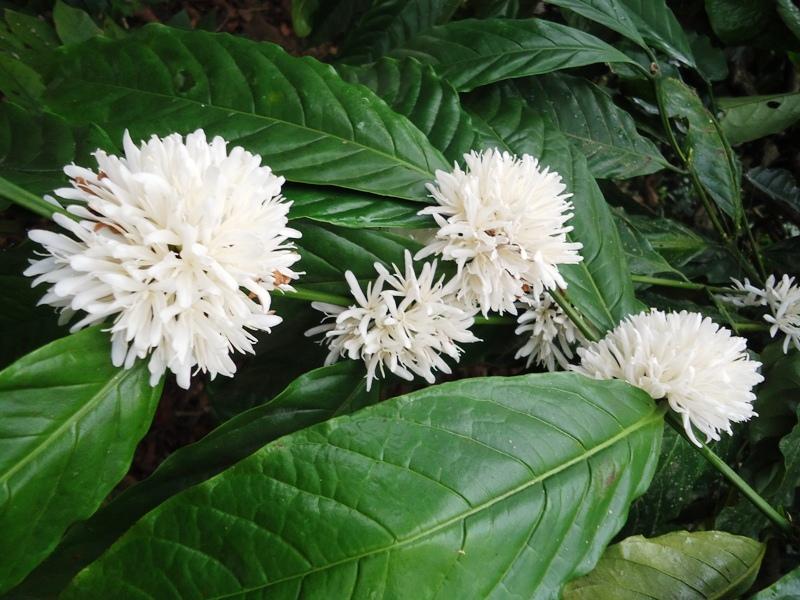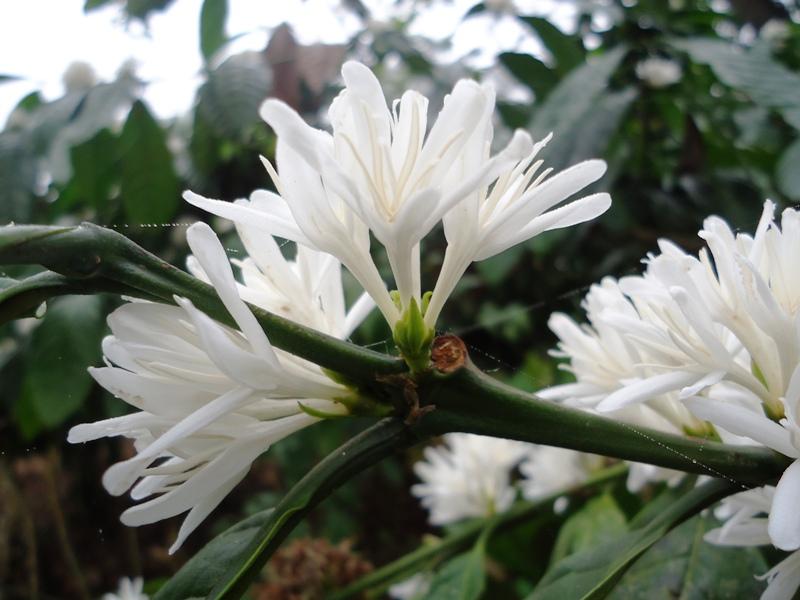 Coffea arabica L. : Attachments (2). 3 posts by 3 authors.
Coffea arabica L., Fam: Rubiaceae
cultivated shrub, coorg, Karnataka 24/02/2013, altitude 900m
cultivated for the seeds which is used as a beverage
---
Thanks … for sharing these excellent photographs.
---
.
---
Location: Kathmandu, Central Nepal Altitude: 1400 m. Date : 14 May 2021
Habitat : Cultivated
I have bought this sp. as
Elaeagnus
but am not sure !
---
Seems from Rubiaceae, Morinda?
---
Coffea arabica
---
Ha Ha ! Nursery duped me.
---
It's too difficult … when we brought from nurseries they will give information based on the person if educational and botanist will give maximum correct but not that will take us where we don't know,
I will share one example with you, some other person buy a plant as Cinchona, plated and using their bark for fiver too, but that plant is Vitex,
Many things happening like this educational (Phytochemical analysis, crude drug treatment on diseases they will do as One plant but that is another plant), and uneducational system (above example) Ji,
Many things happening in front of us……..what should we,
---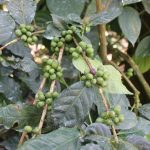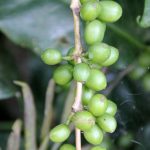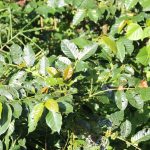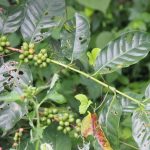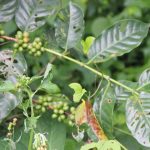 Coffea arabica from Chikkamagalur-GS08022015
: 5 very high res. images.
Coffea arabica
photographed
from Chikkamagalur, 27-9-2015.
---
References: