---
– Hello I m too confused because of the leaves of above posted plant. But my opinion is go with Commelina paludosa rather than Commelina forskalaei.
Commelina paludosa Blume, Enum. Pl. Jav. 1: 2. 1827; Rao and Kammathy, JBNHS 59: 60, 1962.
Type: Java. Blume 807. (Herb. Lugd. Bat. 899. 2285-488)
Lectotype. Commelina obliqua Buch. –Ham. ex D. Don. Fl. Nepal. 45. 1825; Clarke In: Dc., Mon. Phan. 3: 178. 1881; Hook. f., Fl. Brit. India 6: 372. 1892; Cooke, Fl. Pres. Bombay 3: 372. 1906; Fischer In: Gamble, Fl. Pres. Madras, 1076. 1928, non Vahl, 1806. Commelina polyspatha Wight, Ic. t. 2066. 1853.
Erect-scrambling perennial herb. Stems often erect, simple or sometimes branched distally, to 1 m, glabrous or sparsely hispidulous. Leaves sessile; leaf sheath densely brown hispid at mouth and in a line on 1 side, sometimes either glabrous with only a few hairs at mouth or hirsute throughout; leaf blade lanceolate to ovate-lanceolate, 7–20 × 2–7 cm, glabrous on both surfaces or adaxially granular hairy and abaxially hirsute. Involucral bracts often 4–10, forming terminal heads, sessile, funnelform, c. 2 × 1.5–2 cm, glabrous, proximal margins connate, apex acute or shortly so. Cincinnus 1; peduncle c. 1.2 cm; flowers 1 to several, nearly included in involucral bracts; pedicels c. 7 mm, twisted. Sepals 3–6 mm, membranous. Petals blue, 4.5–8 mm. Capsule ovoid-globose, trigonous, c. 4 mm, 3-valved. Seeds 1 per valve, dark brown, ellipsoid, c. 3.5 mm, slightly flattened, finely reticulate; hilum linear-punctiform, embryotega lateral.
Flowering and Fruiting: August to February.
Distribution: C. paludosa is distributed in India, Sri Lanka, Burma and Tropical Africa (Faden, 2000).
Localities:  From forest borders of Dajipur, Borbet, Chandrapur (Maharashtra), Kankumbhi (Karnataka).
Ecology: It is common along forest margins. It prefers exposed or partially shady habitats.
---
---
Commelina ? from Hooghly 22/7/12 SK:
Is this a Commelina paludosa ?
Species : UNKNOWN
Habit & Habitat :
roadside herb, also on old wall, about 1.5 feet high, leaves about 15cm, bend upwards in bright light
Date :
13/6/12, 11/7/12

Place :
Garalgacha (Hooghly)
---
more than 2 feet tall, not 1.5 feet as i have stated earlier, stem erect, suberect, branched

leaves 10-15 cm x 3.5 cm
Commelina species available in the FoP & FoC are –
Attaching some more images, recorded on the 23rd & 26th, this month.
Please, at least confirm this is a
Commelina
species.
Attachments
(8)
---
This plant seems to be Commelina paludosa
---
This in Commelina paludosa Blume
---
Attaching a new set from the same population at the same place, this time the flowers are fresh.
---
Yes It is Commelina paludosa.
---
---
---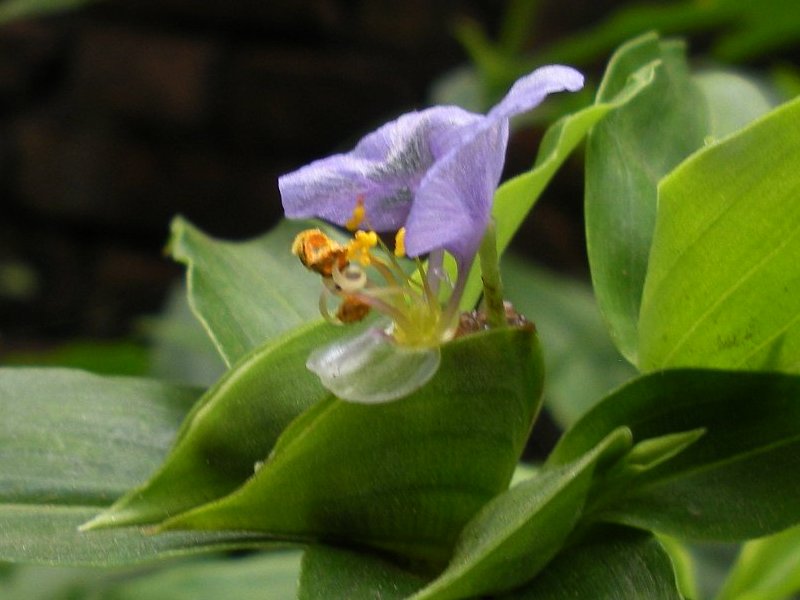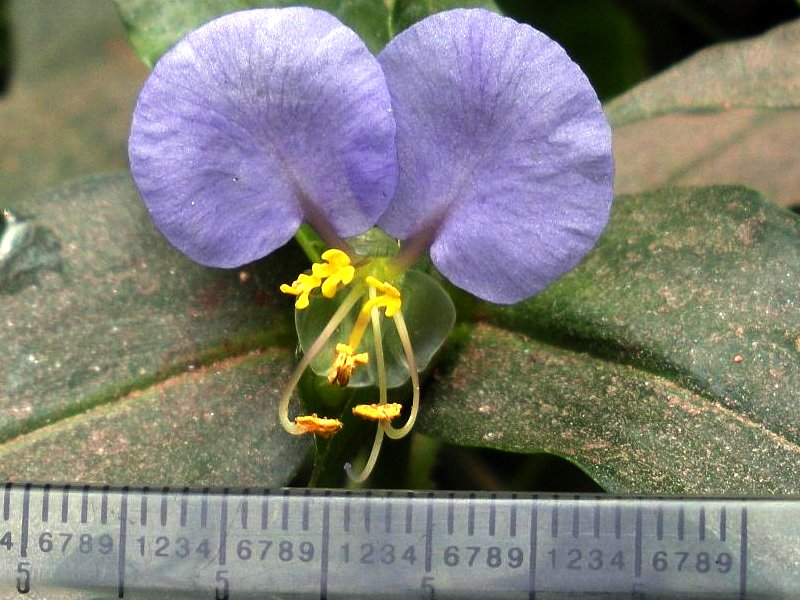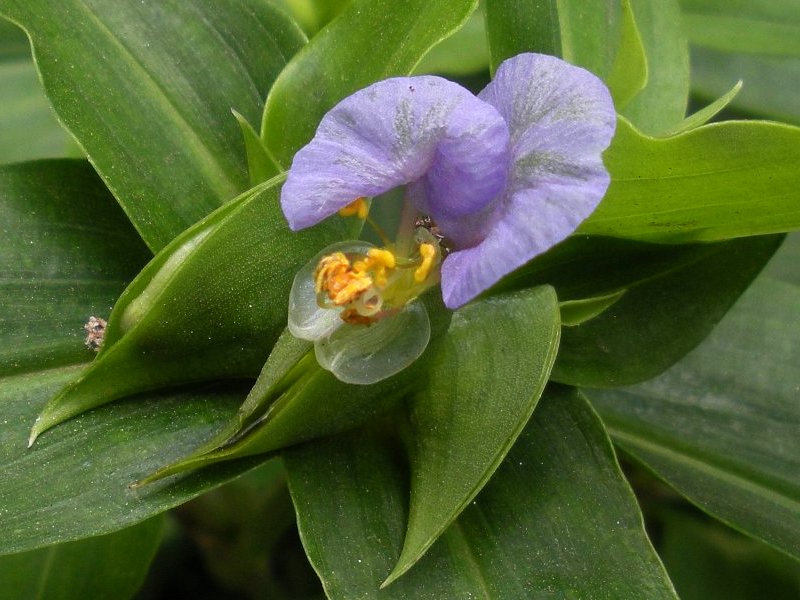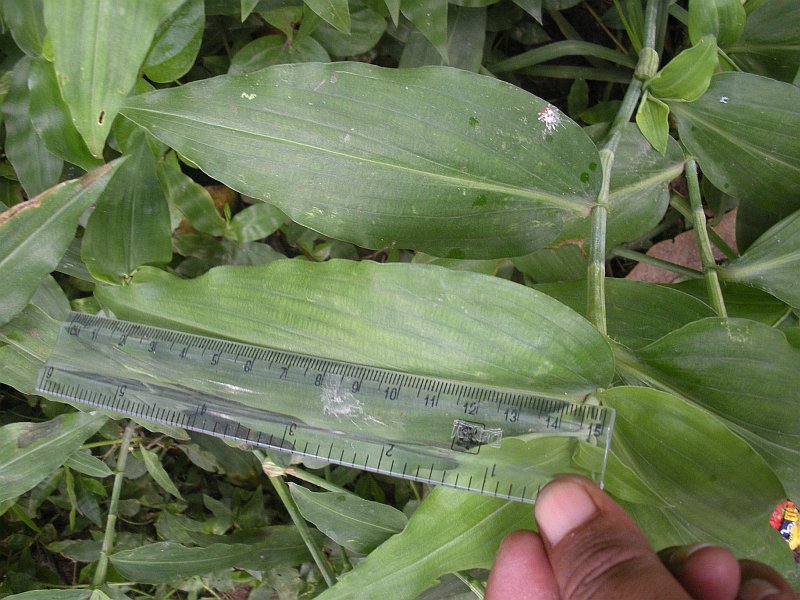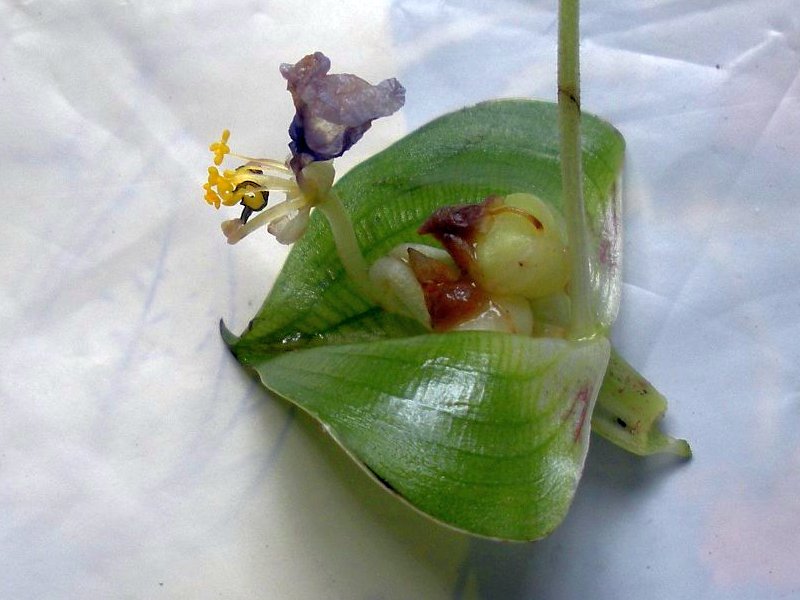 sk2015sept05/05 – Commelina maculata Edgew. : 1 post by 1 author. Attachments (7)

Not only that, Haines thought
C. suffurticosa
 &
C. kurzii
should be similar looking.
We do not have
C. paludosa
 Bl. in India (as per
BSI checklist
).
---
Of two specimen (spathe) I examined yesterday one had a single trigonal trilocular capsule while the other had two capsules, one trilocular and the other bilocular. A third spathe had one flattened element that might be its seed!
Attachments (1)
---
Possibly Commelina paludosa, common on the bank of Hooghly.
---
Location:  Deurali, Dolkha

, Nepal
---
Yes, For time being it appears to be!
---
---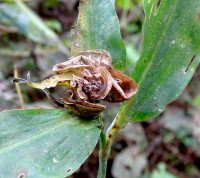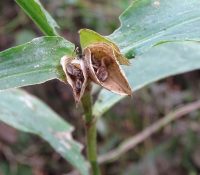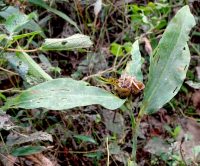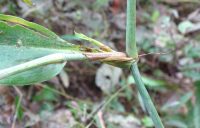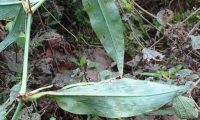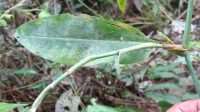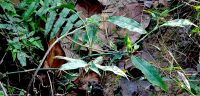 SK 3691 08 February 2023 – Commelina: 7 very high res. images.
Location: Jalthal, Jhapa, East Nepal
Elevation: 110 m.
Habitat: Wild
---
It look likes Commelina paludosa 
---
References: