---
@ Yeoor, nov 02, 2014.
Prostrate herbs with spreading branches, covered with silky hairs.
Leaves: stipules 0.
Racemes lateral, up to 5 cm long, 2-4-flowered.
Flowers yellow, 5-8 mm long; pedicels 3-4 mm long; bracts +
Calyx lobes lanceolate, ciliate;
---
---
… looks to me like a species of Crotalaria.
---
it can be either Crotalaria evolvuloides (if pods hirsute) or C. prostrata (in case of glabrous pods). Needs confirmation!
---
Thanks … Original pictures are of plus 4 MB. I checked it, pods are glabrous.
---
Pls. give some information on habit, stipules etc… & date pls
---
efi page on Crotalaria prostrata with 6 images from …
---
Crotalaria prostrata to me.
---
Thank you very much … for taking care. I agree with …, details are lacking, I will come back when I have something better to share….!!
---
Crotalaria hirta as per feedback another thread: Fabaceae (Faboideae) Fortnight :: Crotalaria calycina ?:: Morni Hills :: NS OCT 20/20
---
I think this will be Crotalaria ferruginea as per images and keys herein.
---
On further consideration, it is Crotalaria prostrata only as per POWO specimen- one
I can not see any stipules as are there in Crotalaria ferruginea as per POWO specimens- one, two, three and as per FoC illustration.
---
.
---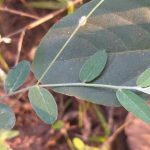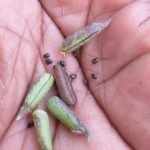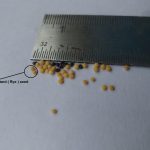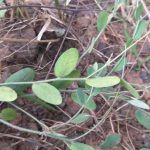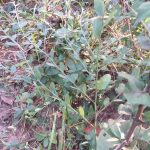 DE 1:
We are a biodiversity farming and wild edible plant food value chain development start-up at Midnapore (West Bengal)
Please help me to identify this species
Location : Bhadutala forest (Paschim Medinipur, West Bengal) 
Date : 26 Nov , 2021
Habitat : wild
---
Check for Crotalaria species.
---
Crotalaria prostrata
---
.
---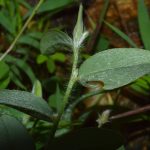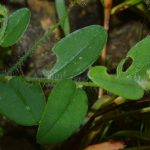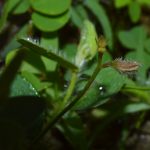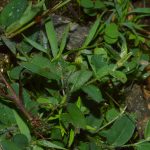 Crotalaria prostrata Rottler ex Willd.: 5 very high res. images.
Location: Dailekh, West Nepal
Date: 13 August 2021 
Habit : Wild 
---