---
---
---
---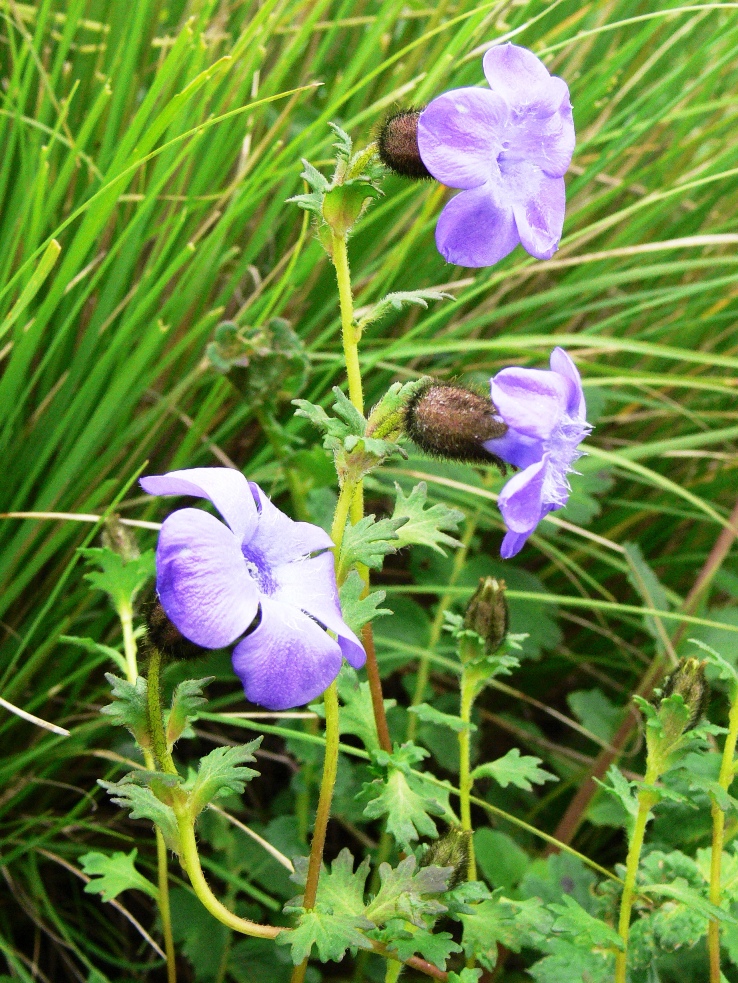 Campanulaceae & Gentianaceae Fortnight: Cyananthus lobatus from Himachal : GSG-06: 3 posts by 3 authors. Attachments (2).
Cyananthus lobatus from GHNP (Dist. Kullu).. alt… 3000 m asl alpine meadows..
I spotted the first flowers (very glossy, reflecting purple and blue) just above 3200m and continued to see them for another 100m up or so. I did not spot any at 3400m but they may have been there on the slopes invisible to me. Please validate.
Pl. check comaparative images at