hope every one will like it:)
---
Photographed yesterday at Yeoor, Thane
---
Would like to share Dendrobium ovatum from my library. This time these are not photographic images but illustrations by me in ink. The spot … has mentioned i.e. Yeoor has a huge Mango tree on which D. ovatum blooms in overwhelming numbers! Woud continue to share more illustrations in future.
---
I am sending a photo of D.ovatum. This is from Yeoor forest, Thane.
---
---
Sharing this beautiful orchid from yeoor range of sanjay Gandhi national park. 13/12/2011.
---
---
---
---
---
---
Thank you very much … for the appreciation.
I am not sure of bract's shape (assuming the green tinged petal-like structures surrounding the central tube are bracts).
Dombivli
---
---
---
Orchidaceae Fortnight – Dendrobium ovatum – 091013 – RK – 1 : Attachments (1). 4 posts by 3 authors.
---
extraordinary !!!
Attaching photos taken at Yeoor on 30 Nov 2013.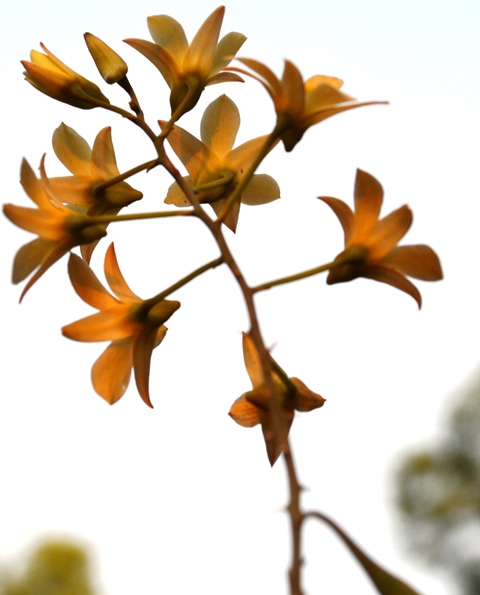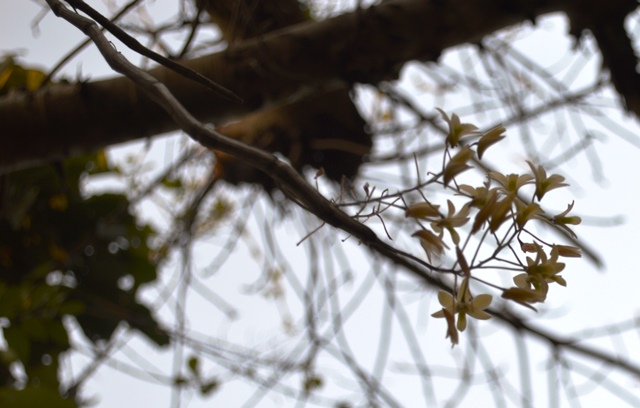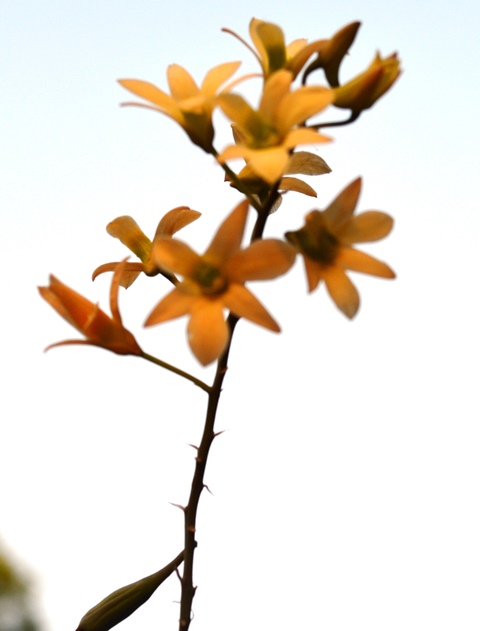 Dendrobium ovatum (L.) Kraenzl. SN Dec 17 : 2 posts by 2 authors. Attachments (3).  
Dendrobium ovatum (L.) Kraenzl. wild orchid from siddhapur (Talaguppa) area of Karnataka
---
Lovely find..!!
---
Flora of Kaiga_ID_Please_03082015 PTR2 : 6 posts by 4 authors. Attachments (1)
Presenting few images of Dendrobium ovatum (Orchidaceae)  
Habit:Herb 
Habitat:Epiphytic,on a tree by a roadside in semi-evergreen enirons 
Sighting:Near Chikmagalur,Karnataka,about 1000 msl 
Date:11-01-2017
---
---
References: