Dipcadi, दीपकाडी Deepkadi (Marathi), Katuvengain (Tamil); 
Native to
: w Himalaya to India, Sri Lanka
.
As per efi thread
:
On Checking the Key from BSI plant may be Dipcadi ursulae and not Dipcadi montanum as the bracts are longer than pedicel
.
---
Dipcadi for ID: 8 posts by 4 authors. Attachments (5).
Please validate the ID of the attached Dipcadi species.
---
do share some details with us wrt location, date, flower size, pedicel:bract ratio etc. if available
---
Please go through the following details.
Flower size: 1.2 -1.25 cm long
Stamens: 6.

3 stamens attached in the inner lobe and 3 are in between inner lobes. In the outer perianth lobes there is no stamens.
---
…, Thank you very much for your great dedication.
This is validated as D. montanum and one article already published (Copy attached). Prabhu Kumar 120-123 new.pdf- 1 MB.
---
Please find the paper published with the help of eflora, special thanks to … and team members for your great support
Attachment:
Critical notes on the occurrence of Dipcadi montanum (Dalz.) Baker (Hyacinthaceae) in
South India
Prabhu Kumar K M 1, Binu Thomas2, V Sreeraj2, Indira Balachandran1 and A Rajendran2
Science Research Reporter, 3
(2): 120-123, Oct. 2013
---
Thanks & congrats, …,
---
As I remember somebody from India itself has proposed this variety as a distinct species as D.madrasicum. I do not know whether it was published or not.
---
---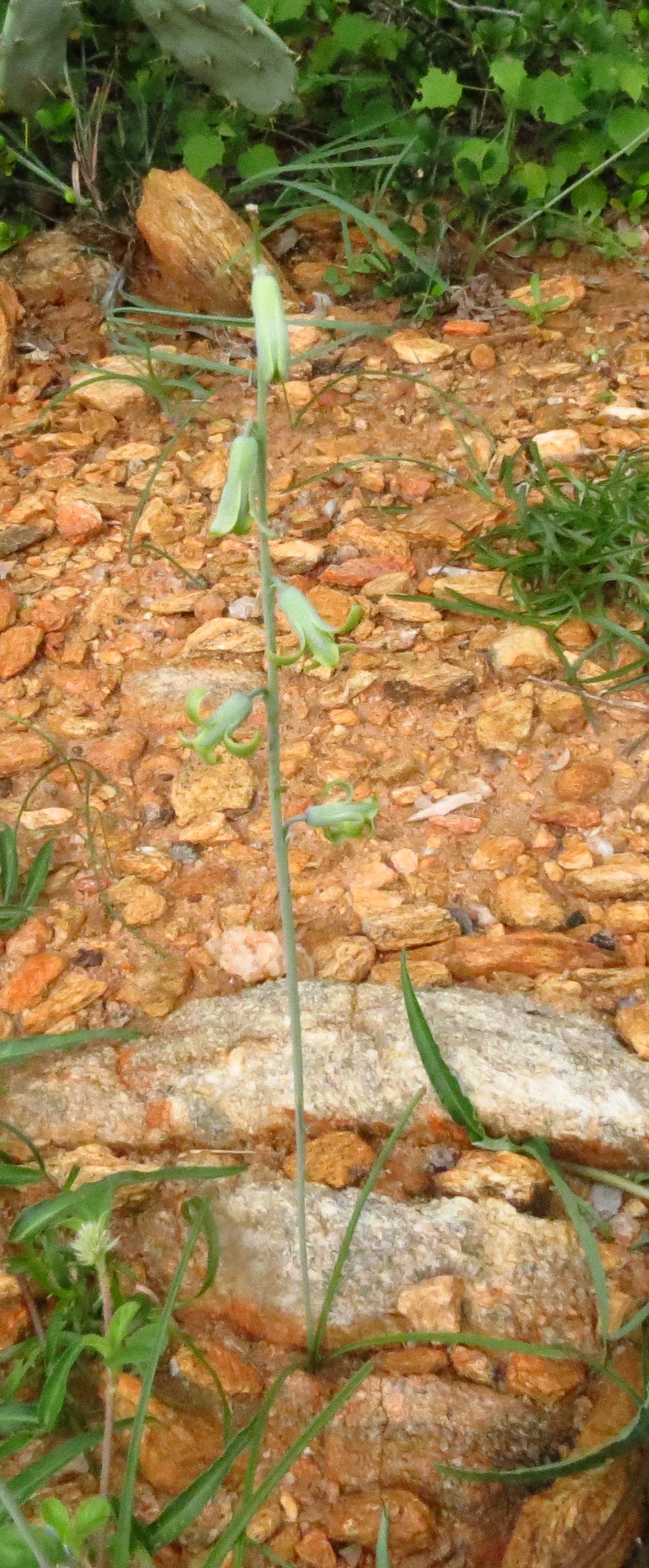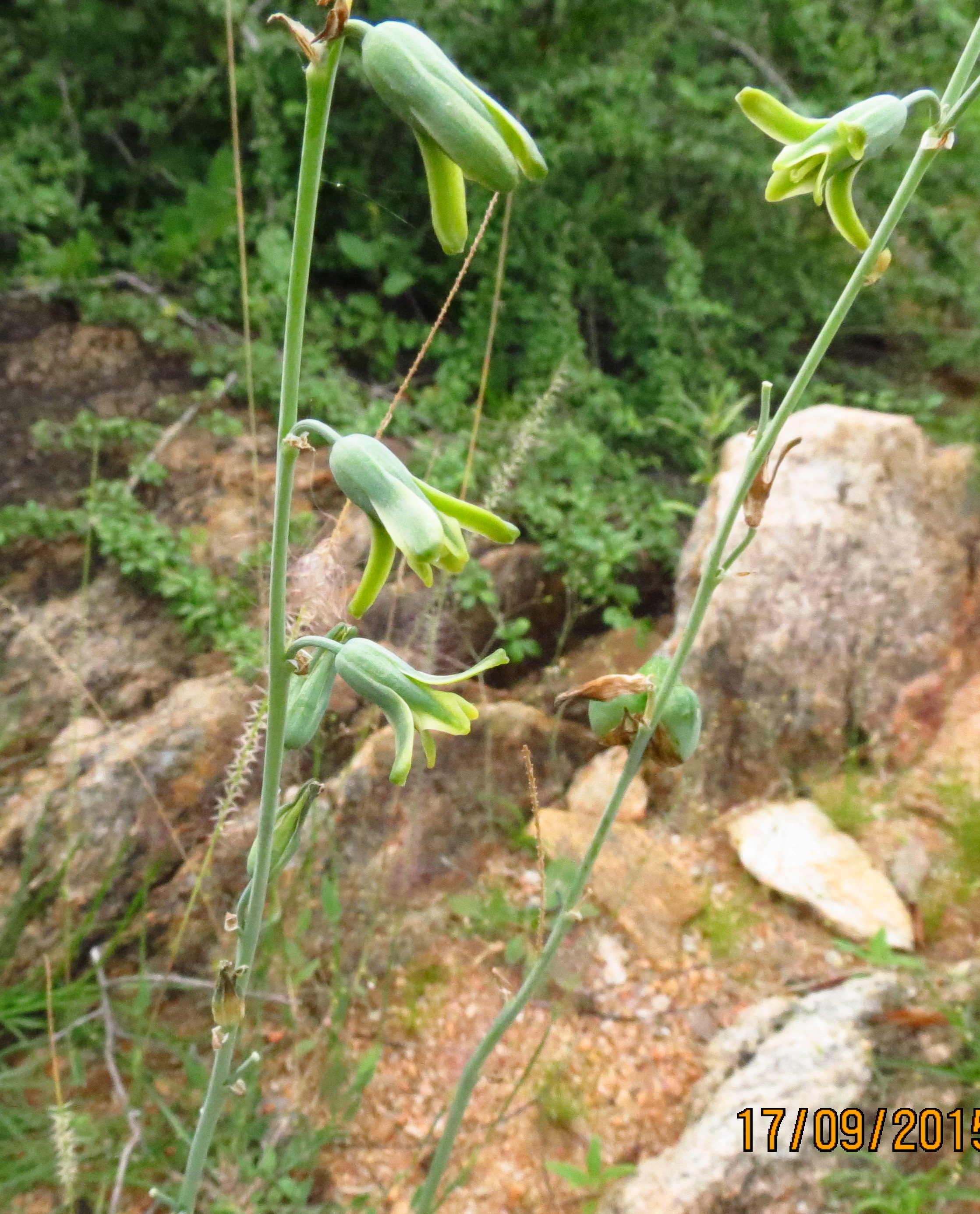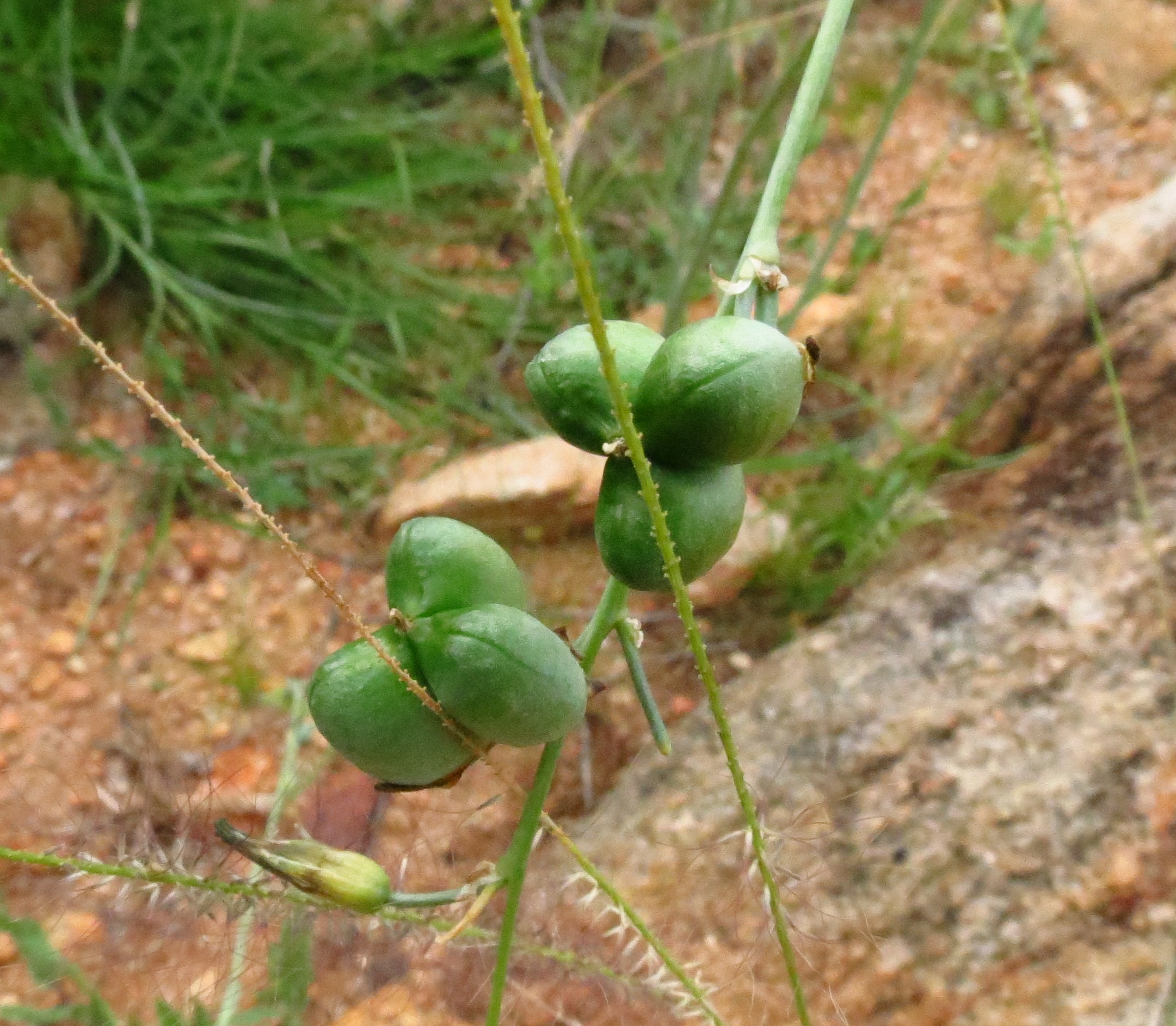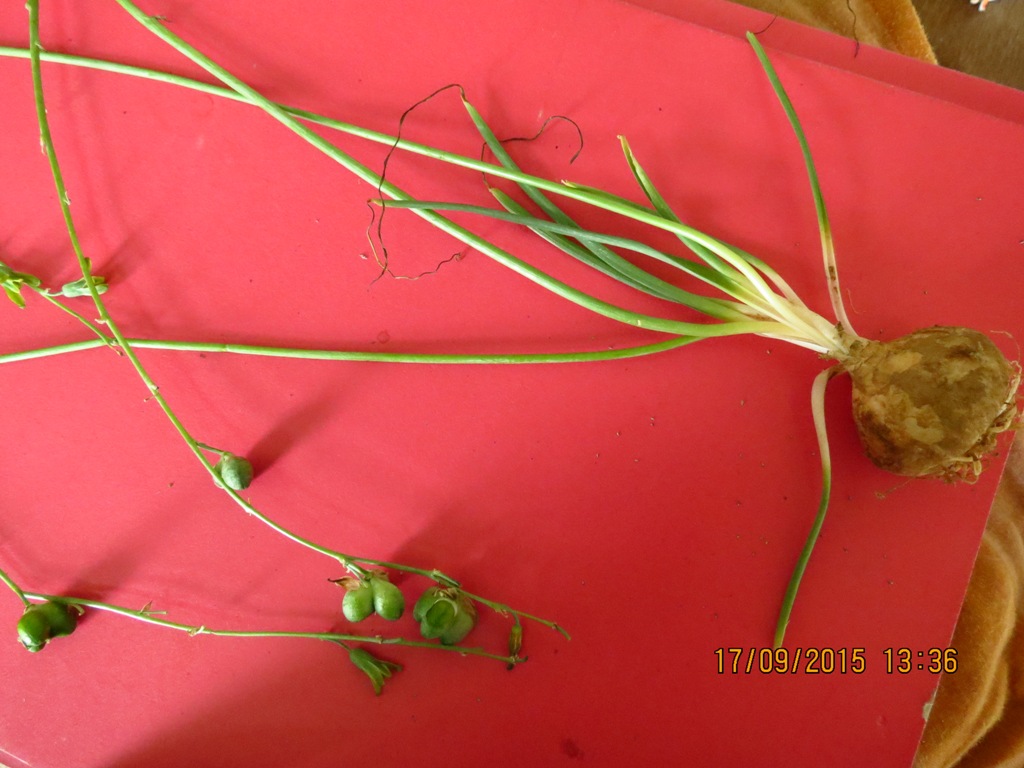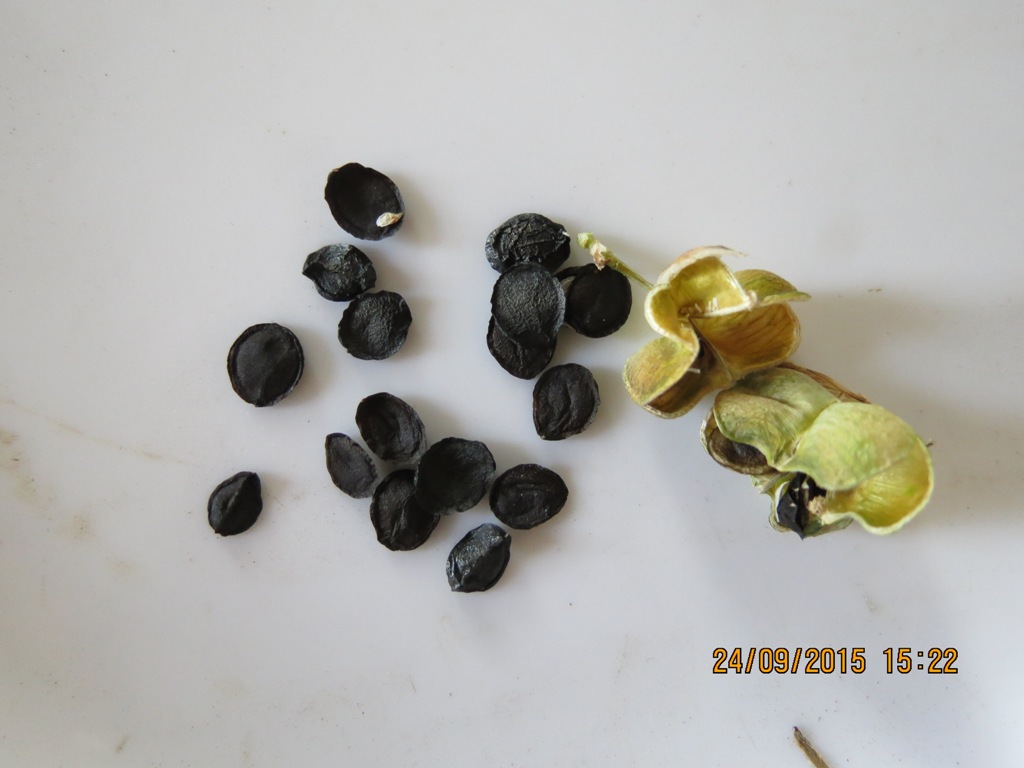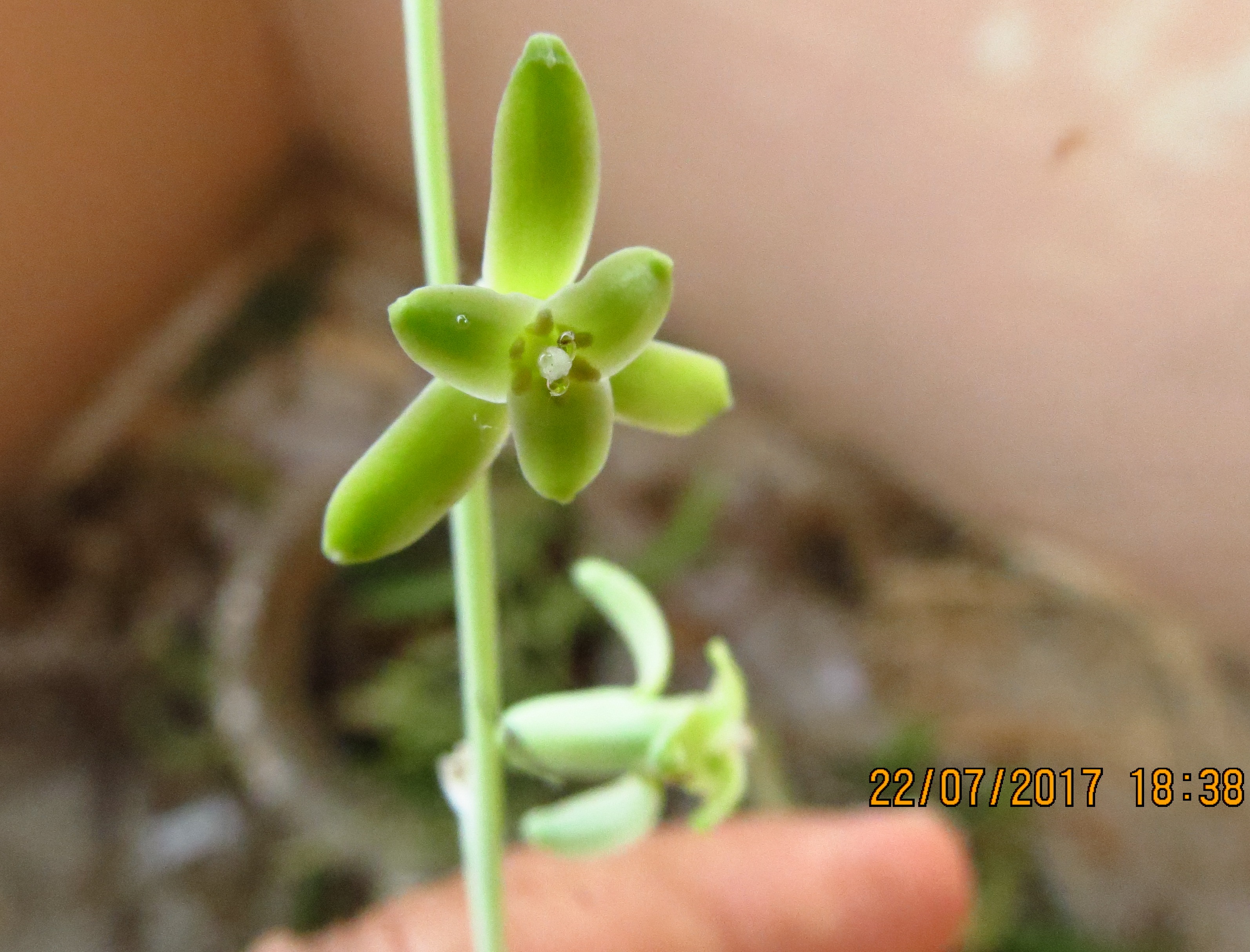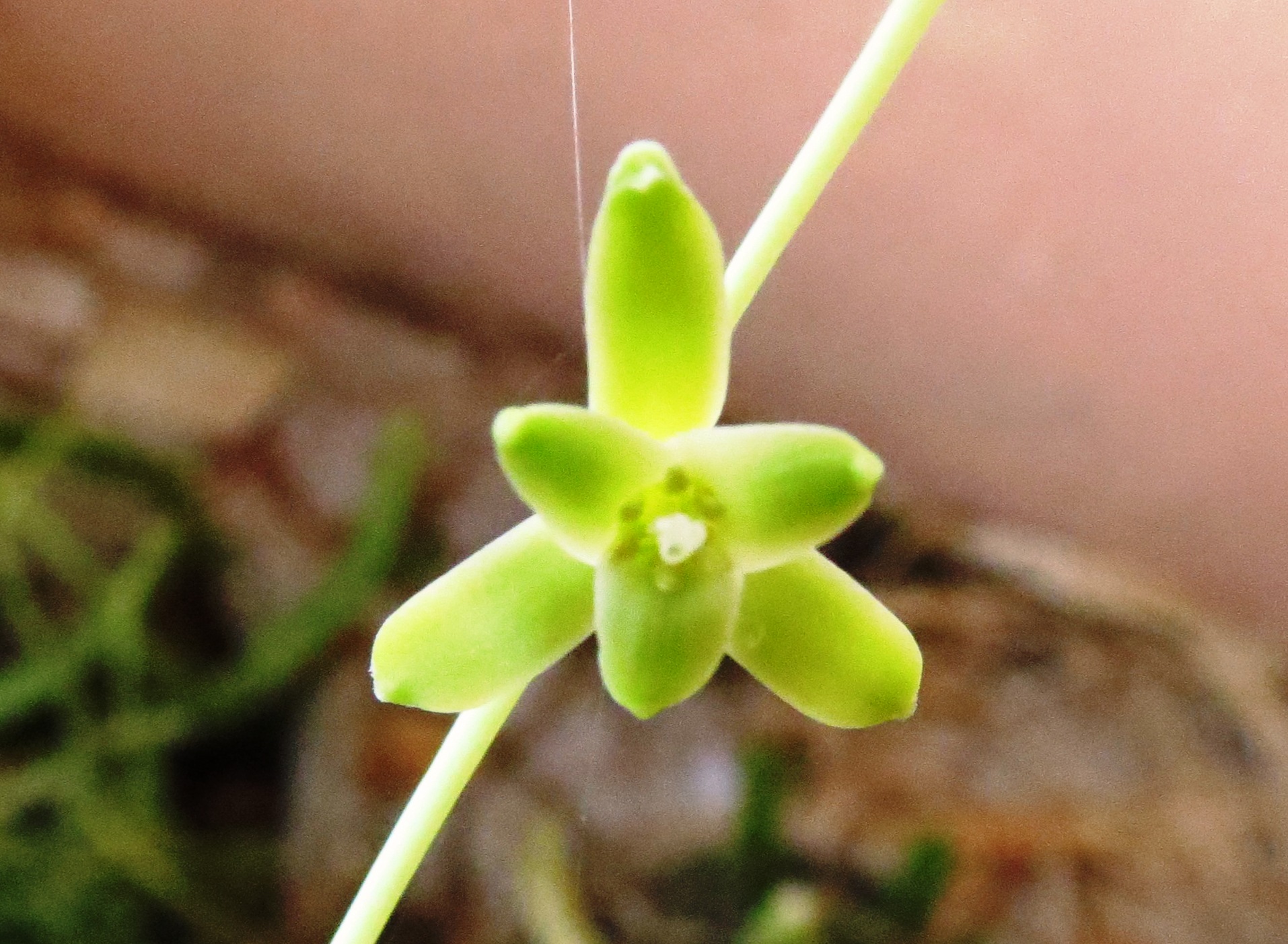 Dipcadi montana? : 7 posts by 1 author. Attachments (6)
I had gone through Liliaceae page; I had a plant which is almost same as Dipcadi montanum, but the flower is green; please validate the identity of the plant. 
---
Mam it seems Dipcadi montana only, It is frequently available around Chennai 
---
May I request you to pl. validate this species as you have published a paper on this.
---
Thank you …; after critical reading of the paper I confirm the species I collected from N.Konda (a small hill) near Nellore is Dipcadi montanum only
---
Pls share the information regarding the place of collection and height of plant.
I feel some differences from the specimen which I have collected.
---
It is collected from Nellore of A.P; and also in Velugonda a place in Nalla mala hills near Srisailam of A.P.
Description:
Perennial; bulbous geophyte; bulb tunicated, white, 4-6 cm across, globose. Leaves radicle, 10-15 × 0.5-1 cm, thick, canaliculated, acute.  Flowers drooping, dull green, 1-1.5 cm long, 3-4mm across, 3-merous, racemosely, laxly arranged on 30 cm long, stiff scape; pedicel 0.3-0.4 cm long. Perianth lobes 6 in 2 whorls of 3 each, linear oblong. Stamens 6, inserted, connate with perianth lobes at base; anthers yellow, oblong. thin, campanulate. Ovary sessile, 3 loculed, ovules many in each cell; style filiform, stigmas capitate. Fruiting scape elongates to 40-60 cm long. Capsule 1cm across, deeply 3-lobed, loculicidal, 3-valved. Seeds orbicular, flat, 0.5 cm across, black.
---
I have planted the tuber of
Dipcadi
in my house, attaching the close up of flowers, these are the flowers I got in that  plant.
Attachments
(2)-

around 1 Mb each
---