---
Since, it was found in western ghat I was thinking it could be D. peltata.
your id and flora –Lvs linear, petal rose, Styles 2-fid to the base confirmed it as D. indica.
And attaching two more close up photos of the same plant.
---
---
---
Trapped by Drosera indica:
An insect that is trapped by Drosera indica.
Photographed from Sringeri, Karnataka.
---
---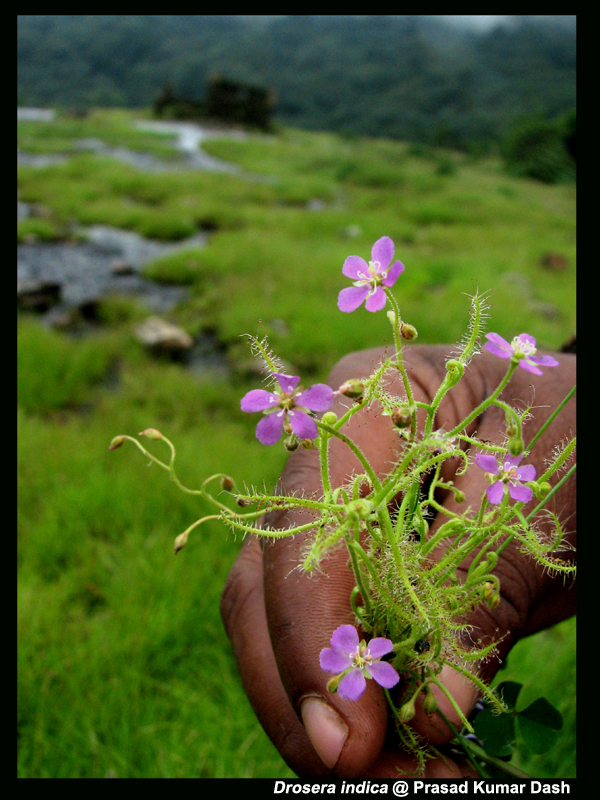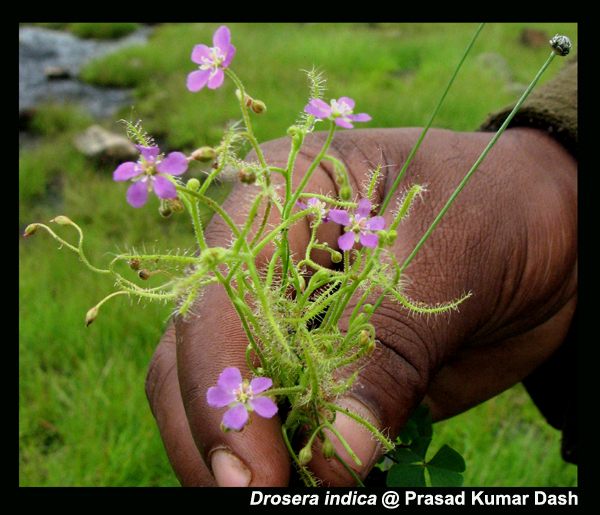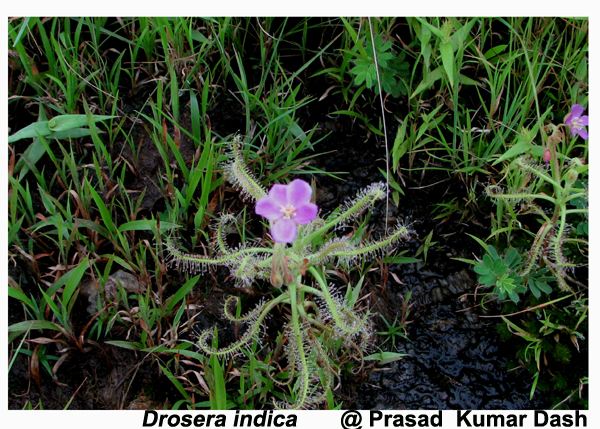 021111PD05 Drosera indica Flora of Orissa:
find another species of Indian sun dew from Mahendragiri hills, Orissa
---
Flowers were appearing ..but perhaps we were not on right time….even I also missed the flower in my 4 outings
---
Few years back I had seen this plant flowering in October. Will share the photographs shortly.
I think Drosera burmanni is also reported from Kas.
References: