Tulip Gentian, Lisianthus, Texas Bluebell, Prairie Gentian; 
They are
herbaceous
annuals
, growing to 15 – 60 cm tall, with bluish green, slightly
succulent
leaves
and large funnel-shaped flowers growing on long straight stems: sometimes erect single stems, other times growing on branching stems that can rise to be three feet tall. The flowers can grow up to two inches across and can be found in a variety of colors. They have been found in all shades of pink, purple, white, and blue. In addition, some are bicolored and some are occasionally found in yellow or carmine-red.
Lisianthus
flowers are either single-flowered or double-flowered. Both types of flowers can be found in all ranges of the possible colors listed above.
[

2

]
They are usually one to three feet tall, although there are dwarf varieties that only grow up to eight inches in height.
[

3

]
Lisianthus flowers are tricky to grow and require some maintenance.
[

4

]
They have tiny seeds that must be sown on the surface, not buried,
[

5

]
and they must be planted in rich, well-drained soil and exposed to full sun. They must be kept moist but not overwatered:
[

6

]
overwatering may result in the growth and development of fungal diseases. Lisianthus flowers will begin to bloom in early summer and some will continue to bloom throughout the later months of the summer.
When cut, Lisianthus flowers can last anywhere from two to three weeks in a vase.
[

7

]
---
Images by Marianne de Nazareth (ID Ajinkya Gadave), inserted by Gurcharan Singh (Please click link to see details).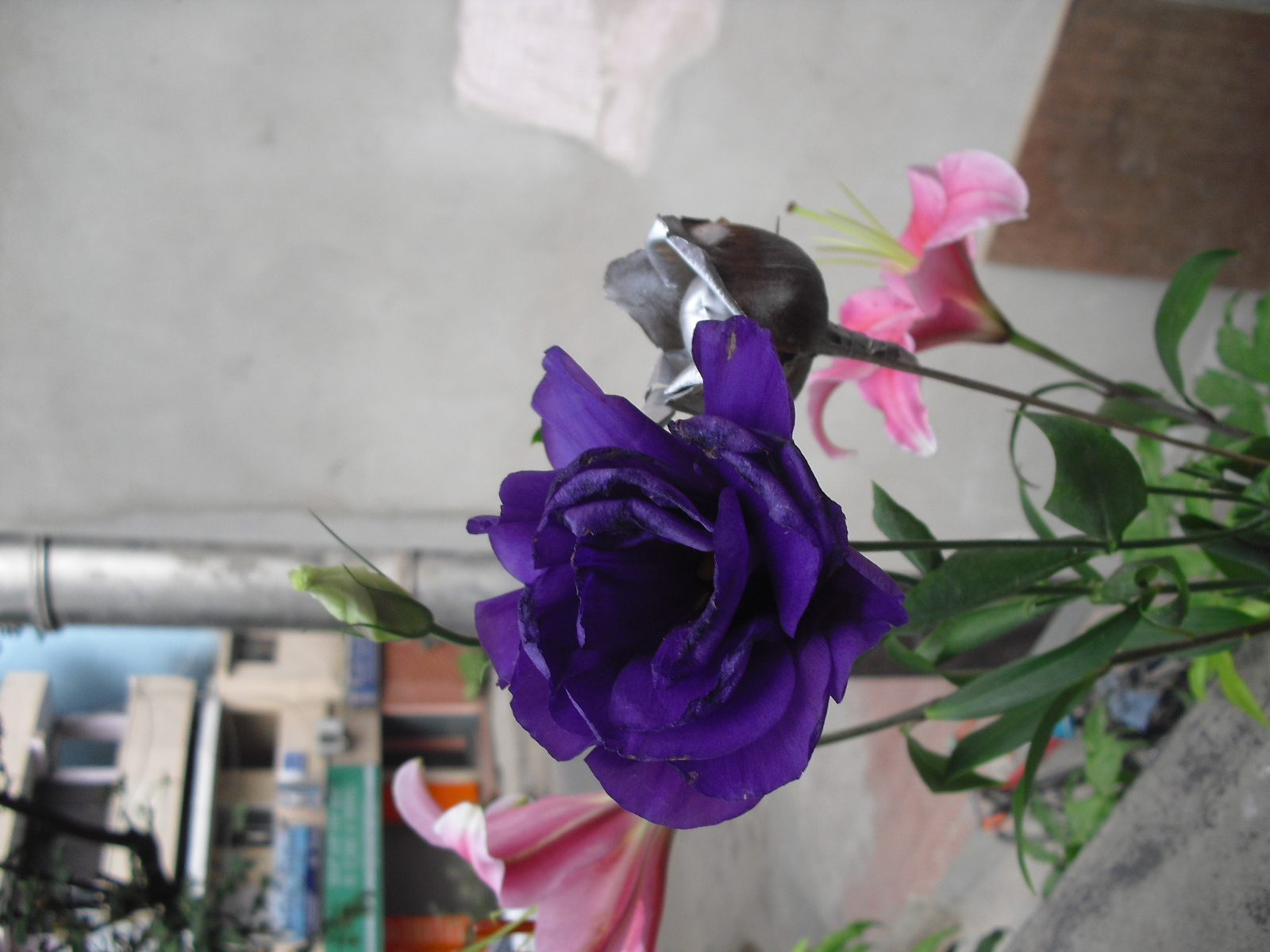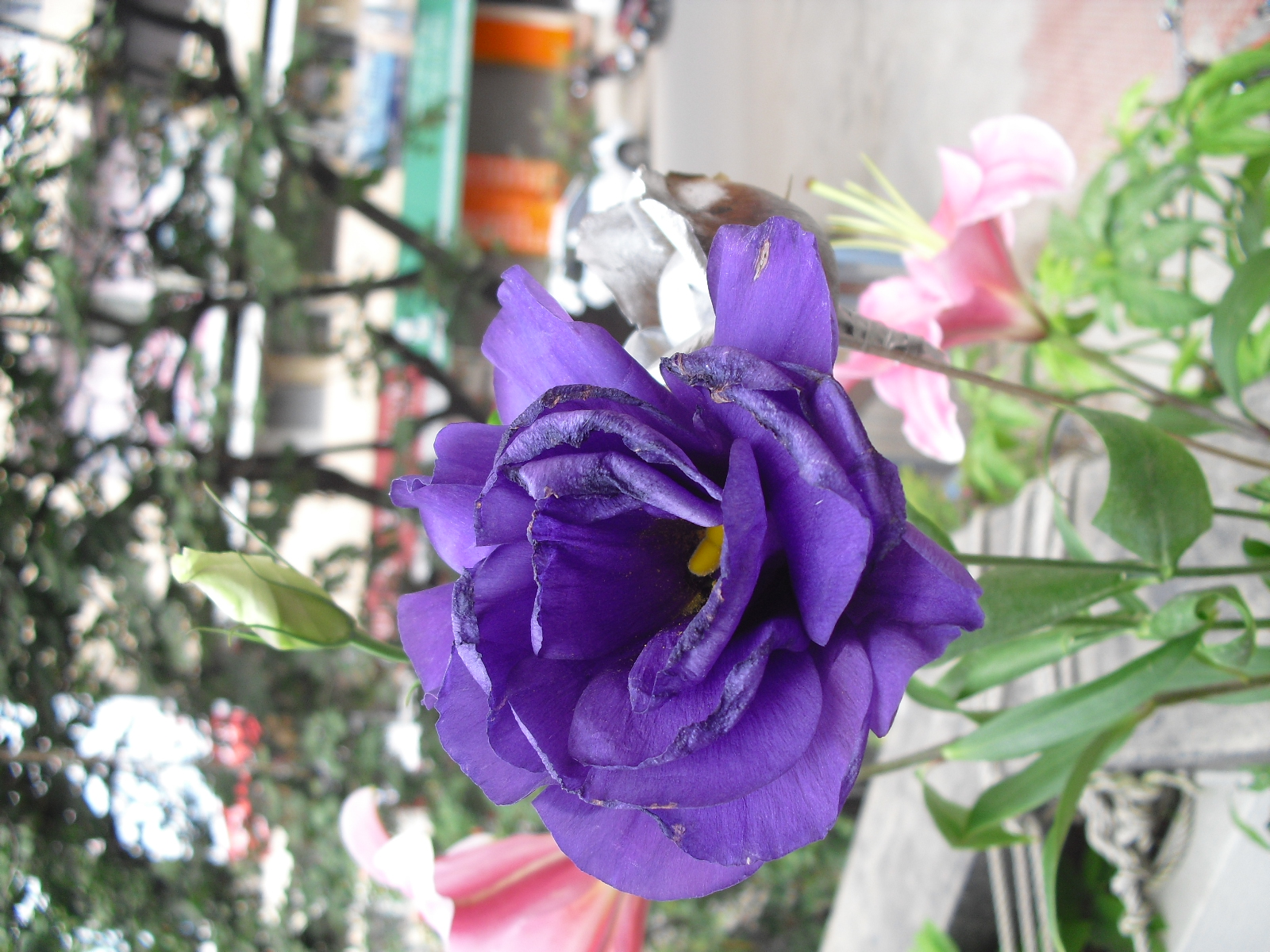 Identify flower please:  6 posts by 4 authors. Attachments (2).
Saw this beautiful flower used so effectively at a silver wedding celebration last night (9.7.11).
Could anyone identify the flower please?
---
i think this is Eustoma grandiflorum
---
Yes Eustoma grandiflorum from Gentianaceae
---
Could you give me the common name as well please?
---
I think Texas Bluebell. 
---
common names are  
Tulip Gentian, Lisianthus, Texas Bluebell, Prairie Gentian
---
Story!
Attachments (1). 1 post by 1 author. Blue Eustoma flower CB-12-08-11-Page-9.pdf 
---
Eustoma:
Attachments (1). 1 post by 1 author.
Thanks to all who advised!
Blue Eustoma flower CB-12-08-11-Page-9.pdf
---
References: