One Day Flower Orchid, Uttaranchal Flickingeria;
---
---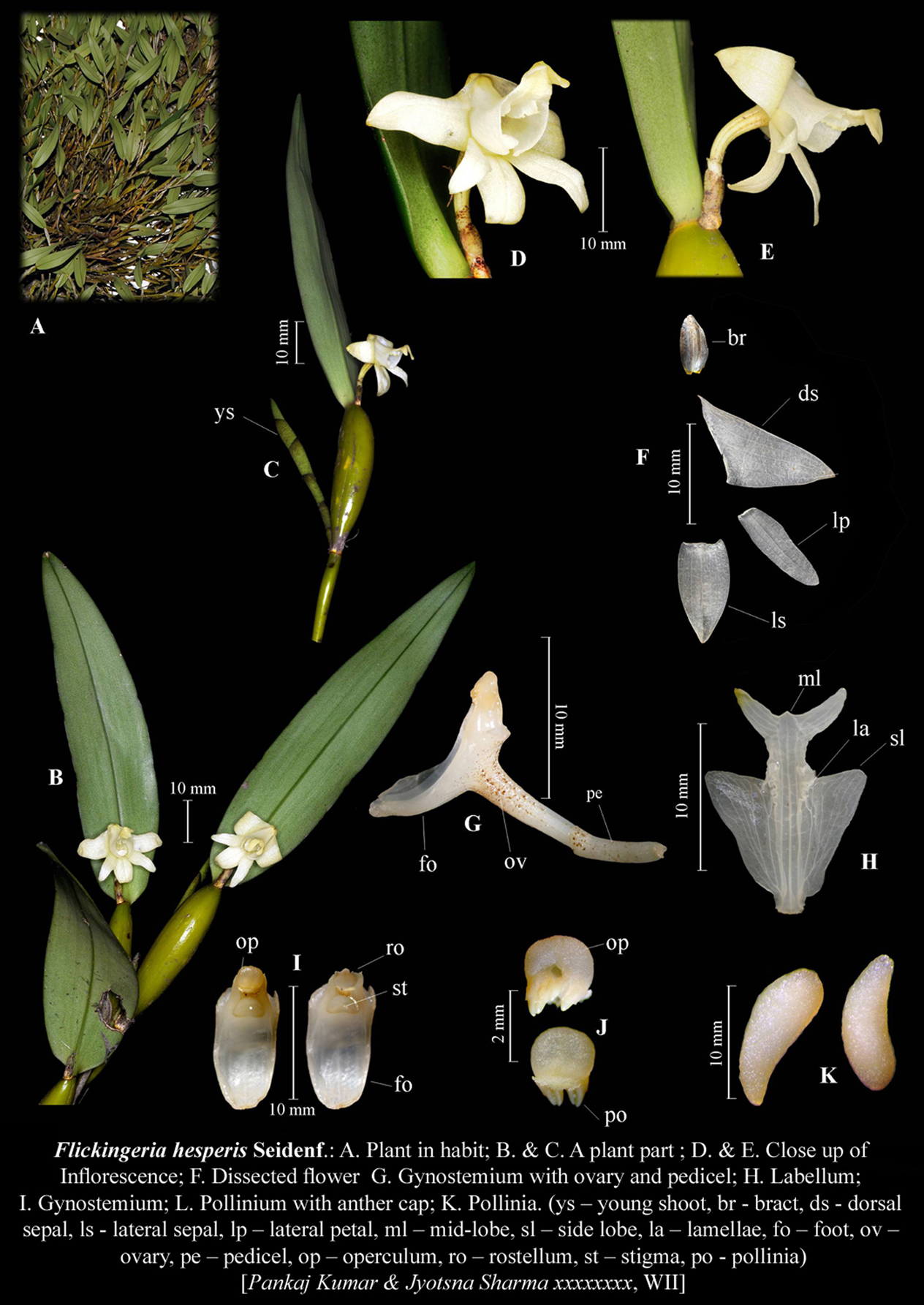 Flora Picture of the Year 2010- Pankaj Sahani- Happy New Year 2011: The flower in the picture belongs to a very rare and endemic orchid of Uttarakhand distributed in Pithoragarh. It is called Flickingeria hesperis Seidnf.. The most interesting thing about it is, one plant gives one flower in a year and the flower just blooms for a single day. This is the type character of Flickingeria and hence it is often refereed to as One Day Flower Orchid. So one has to be there on the right day to find it in flowering condition.
You may consider this as Photo of the Year from myside.
---
Flickingeria hesperis Seidenf.: Flickingeria hesperis Seidenf., Nordic J. Bot. 2: 16 (1982).
Family: Orchidaceae
Location: Endemic to Uttarakhand
Altitude: ~800 – 1200m
---
This plant blooms for one day and gives one flower on one plant. That is one plant, one flower in one year.
And I was lucky enough with my best friend Dr. … from Texas Tech University to be there and see this plant in bloom….
Even the person who described this (Dr. Gunnar Seidenfaden, now dead) species never saw live plant but dry herbarium specimen.
Its sometimes also referred to as ONE DAY FLOWERING ORCHID.
---
This is also the western most distribution of the genus Flickingeria.
---
Yes, sir, it was great luck. This made both of us (Me and ….) so happy. It was towards the end of our aroudn 15 kms trek in the himalaya in Gori Valley.
Great and memorable experience.
---
References: