Malayalam:
Karinkudungal;

Karimutthil
---
Prostrate herbs; stem slender, stolon-like. Leaves 1.5-2.5 x 1-2 cm, orbicular or broadly ovate to reniform, apex rounded or retuse, chartaceous, basally 5-7-nerved; petiole to 5 cm long. Flowers solitary or in few-flowered umbels; peduncles to 4 cm long. Calyx tube short; lobes subulate, 3 mm long, persistent. Corolla 1-1.5 cm across, funnel-shaped, hairy within, white; lobes recurved, ovate-acute. Stamens 5, included. Ovary 2-locular; ovule 1-per locule. Berry c. 7 mm across, globose, scarlet. Seeds plano-convex. 
Flowering and fruiting: October-April
Semi-evergreen and moist deciduous forests, also in sacred groves
(Attributions- Dr. N Sasidharan (Dr. B P Pal Fellow), Kerala Forest Research Institute, Peechi
---
---
Geophila repens of Rubiaceae.
---
---
Family: Rubiaceae
Date: 12th July 2015
Place: Hebri, Karnataka
Habit: Herb
Habitat: Floor of evergreen forest
---
---
Location
Rajnagar Kumarghat Unakoti district Tripura
Please identify
---
I think Geophila sp.
---
---
---
.
---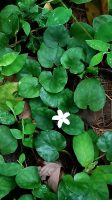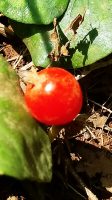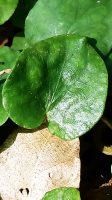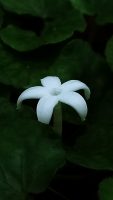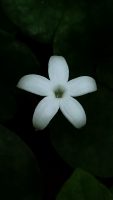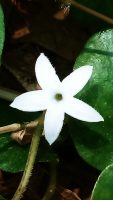 44 Identify weed plant: 6 images.
Please identify the weed plant.
Location:  near Reserve Forest, Chathamattom, Ernakulam District, Kerala PIN:686671
Date:.              10.11.2020, 11.40am and 13.10.2020, 10.55am (bowed)
Altitude:           1700fsl
Habitat:            wild moisture
Plant habit:      creeping annual weak stem
Height:             06cm
Leaves:            alternative heart shape
Flower:             diameter:14mm, white  non fragrant
Fruit:                 orange/red
---
Geophila repens
---
I agree with … I have seen this plant in Kerala.
---
---
.
References:
Catalogue of Life  POWO 1 (Geophila repens (L.) I.M.Johnst.)  POWO 2 (Geophila herbacea (Jacq.) K.Schum.) The Plant List Ver.1.1  WCSP  GRIN  Flora of China  FOC illustration India Biodiversity Portal  IBIS Flora Tropicos | Name – Geophila repens (L.) I.M. Johnst.