Pithar; Seri in Hindi; 'Dagad shepu' 'दगड शेपू' / 'Fattarsuva' फत्‍तरसुवा' in
Marathi
; Parpataka in
Kannada
;  Parapalanamu in
Telugu
;
. 
---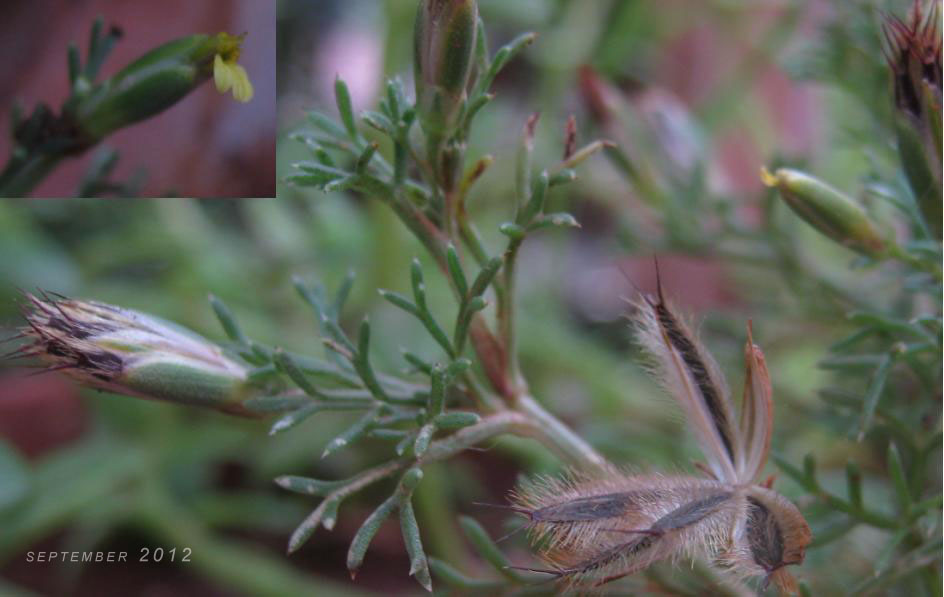 It is Glossocardia bosvallia of Asteraceae (Compositae).
Tamil name: 'kal ootti' கல் ஊட்டி
A spreading herb with aromatic leaves…
---
sharing pix of Glossocardia bosvallia from Pune
---
.
---
Please help identify this 
spreading bush seen in wild
at Dhavlas, Maharashtra.
Photographed 4Oct13.

---
Not a bush, just a tiny herb spreading not more than 10cm. This would be Glassocardia nummularifolia of Asteraceae. Request once again to give sizes for ID, otherwise it's only a guess.
---
Sir you have r t ly identified it
---
Glassocardia sps for sure.
---
---
Glossocardia bosvallia DC.
---
Seen this
very tiny plant
at Malhargad near Pune in September 2020
on a small hillock.
FoI and eFI suggests Glossocardia bosvallia.
This is the only good pic I have.
Requested to please validate.
---
References: