I have been seeing this
climber on trees on a couple of mountain trails.
The flower cluster is aromatic and the sterile flowers light green.
It looks like a wild hydrangea to me,
Hydrangea anomala
perhaps. Please advise.
Hydrangea anomala?
Above Mcleodganj, Dharamshala, HP
1850m

05 and 08 May, 2016.
---
Wonderful photography.
---
Yes H.anomala to me. Excellent pictures of this temperate woody climber.
---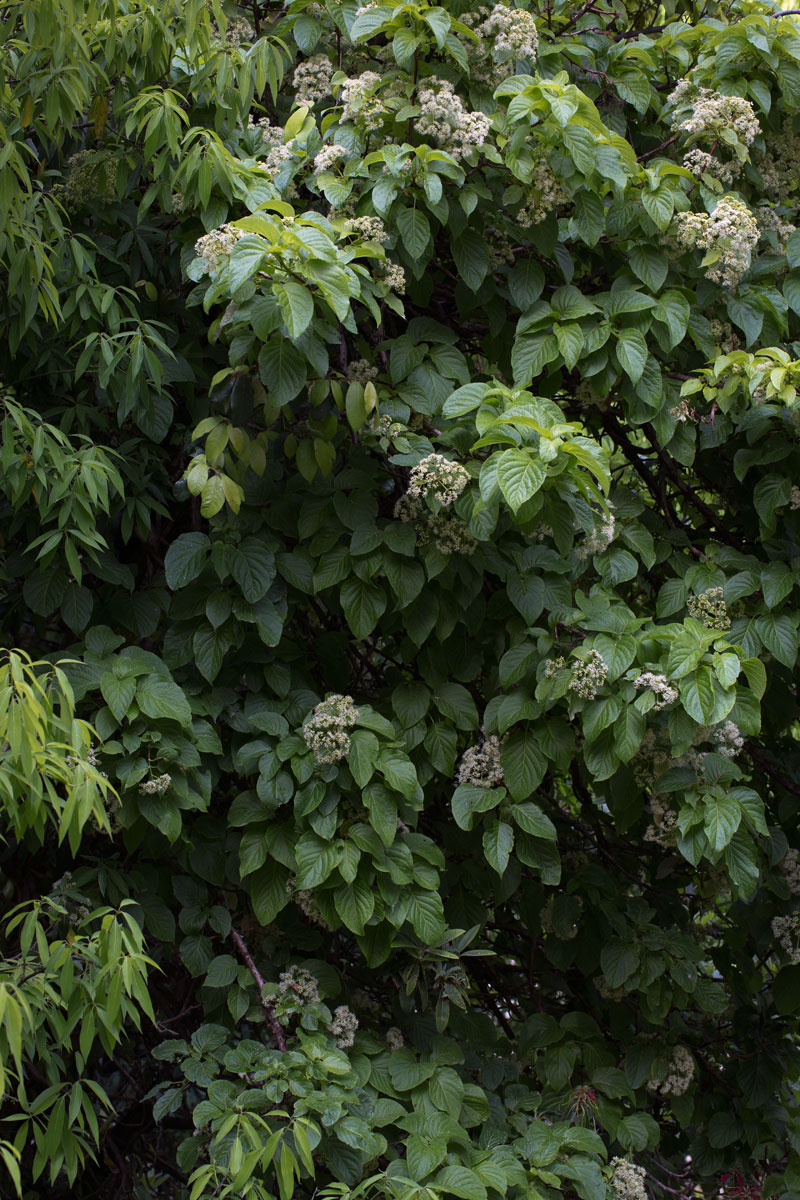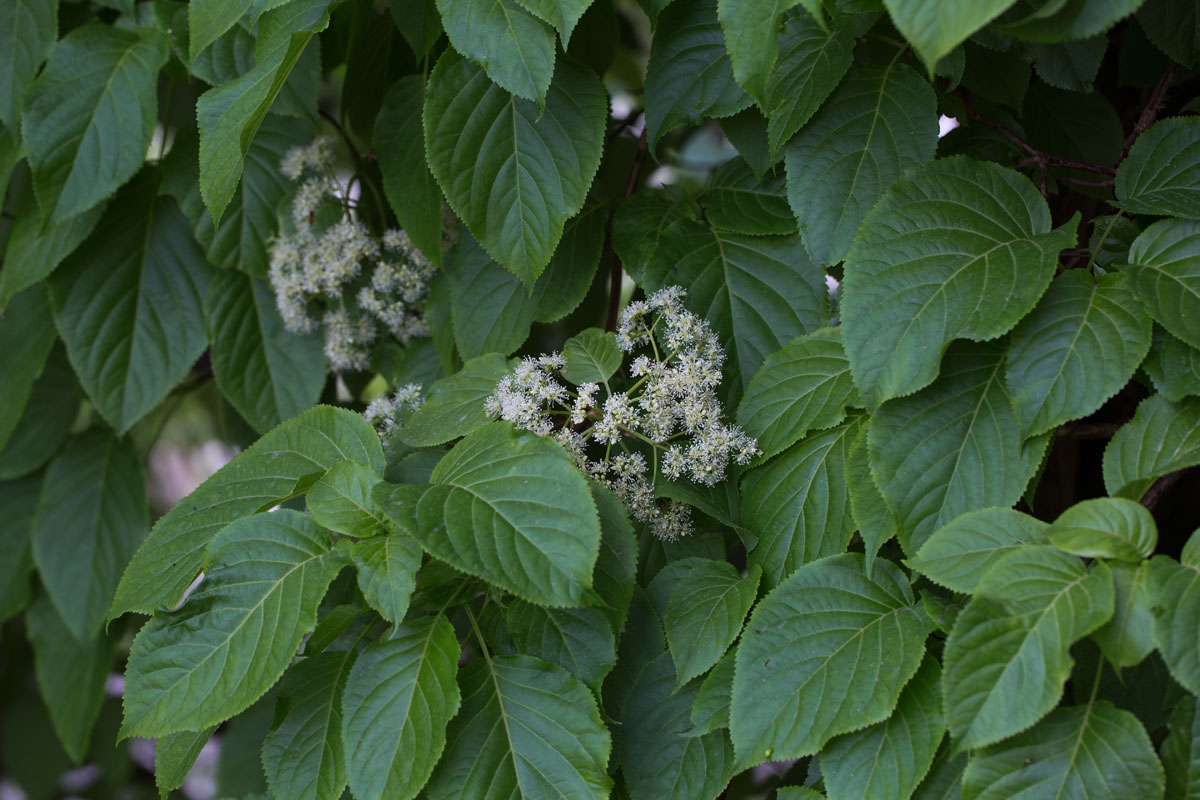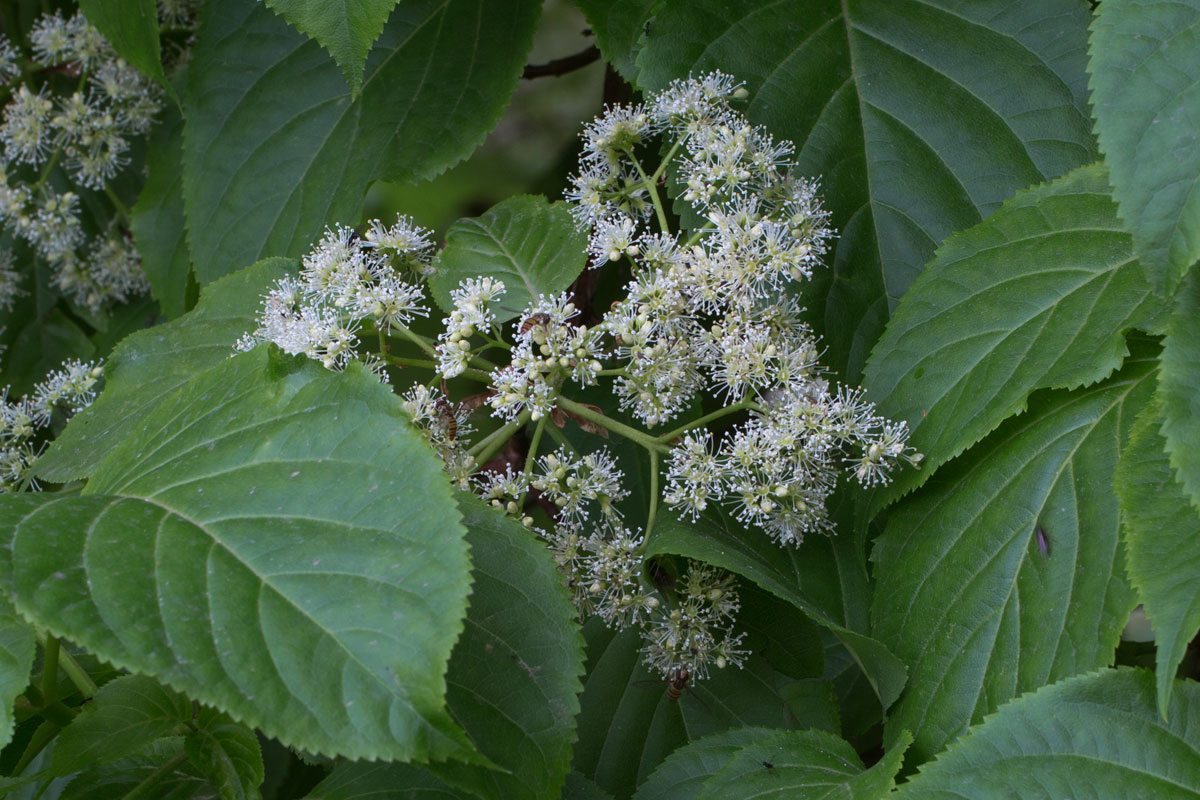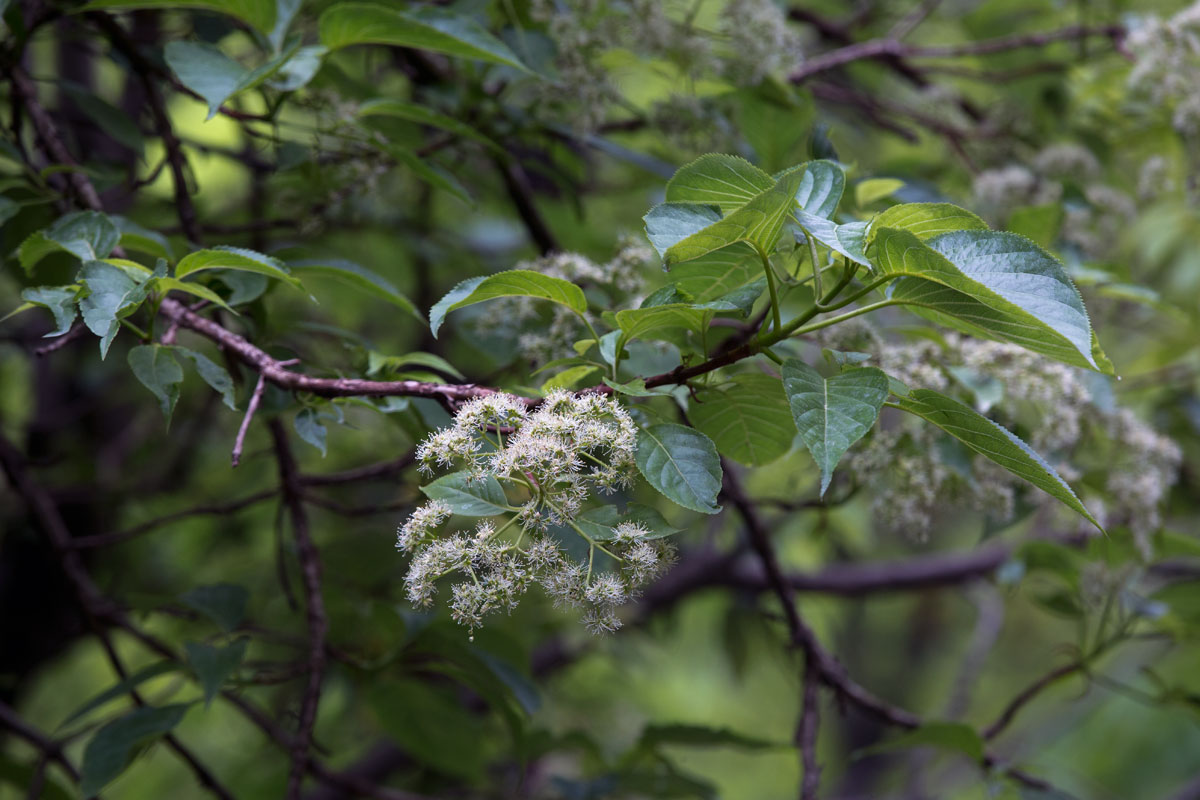 Last year we could not confirm the ID of this Hydrangea climber. The aromatic flowers are out again and I am posting fresh photos. Please advise.
H. anomala?
Above Dal Lake, Dharamshala, HP
---
Confirmed by … last year as H.anomala
---
Thank you … I missed that reply somehow. My thanks to … too.
---
Pl. also check with
---
yes it is H. anomala syn H. altissima not common though.
---
---
A creeper this time for id.. grows only on Deodar trees
Location Kalatope, Chamba
Altitude 2100 mts
Habit creeper
Habitat wild
---
Looks like Hydrangea, there are several climbing species of Hydrangea found in Himalayas
---
Perhaps Hydrangea anomala D. Don (syn: H. altissima Wall.
---
---
I would very much appreciate an identification
we saw this around the village of Makku, Uttarakhand at an altitude of about 6,500 feet

first week of may 2018
---
Hydrangea species most likely Hydrangea aspera.
---
Many thanks for sending me in the right direction. H. aspera has purplish or white infertile flowers, this particular one has yellowish so it probably is H. Heteromalla.
---
is this a shrub or a climber??? –if a shrub, did you think of  hydrangea heteromalla
---
Loca
tion: Phulchoki, Lalitpur, Nepal
---
I guess it may be genus Hydrangea, though inflorescence appears different.. open flower may solve the doubts.
---
Not sure > Could not match according to listing at ACFPN.
---
To me looks different from images at
Hydrangea
---
It is looking like Hydrangea anomala. (I have confusion & I am not sure)
---
Thank you …, I shall try to check if I can go there again.  It could be since it is recorded in Phulchoki according to the book.
---
---
Please Check Dicroa of Hydrangeaceae
---
---
---
Okay. Thanks for letting me know.
---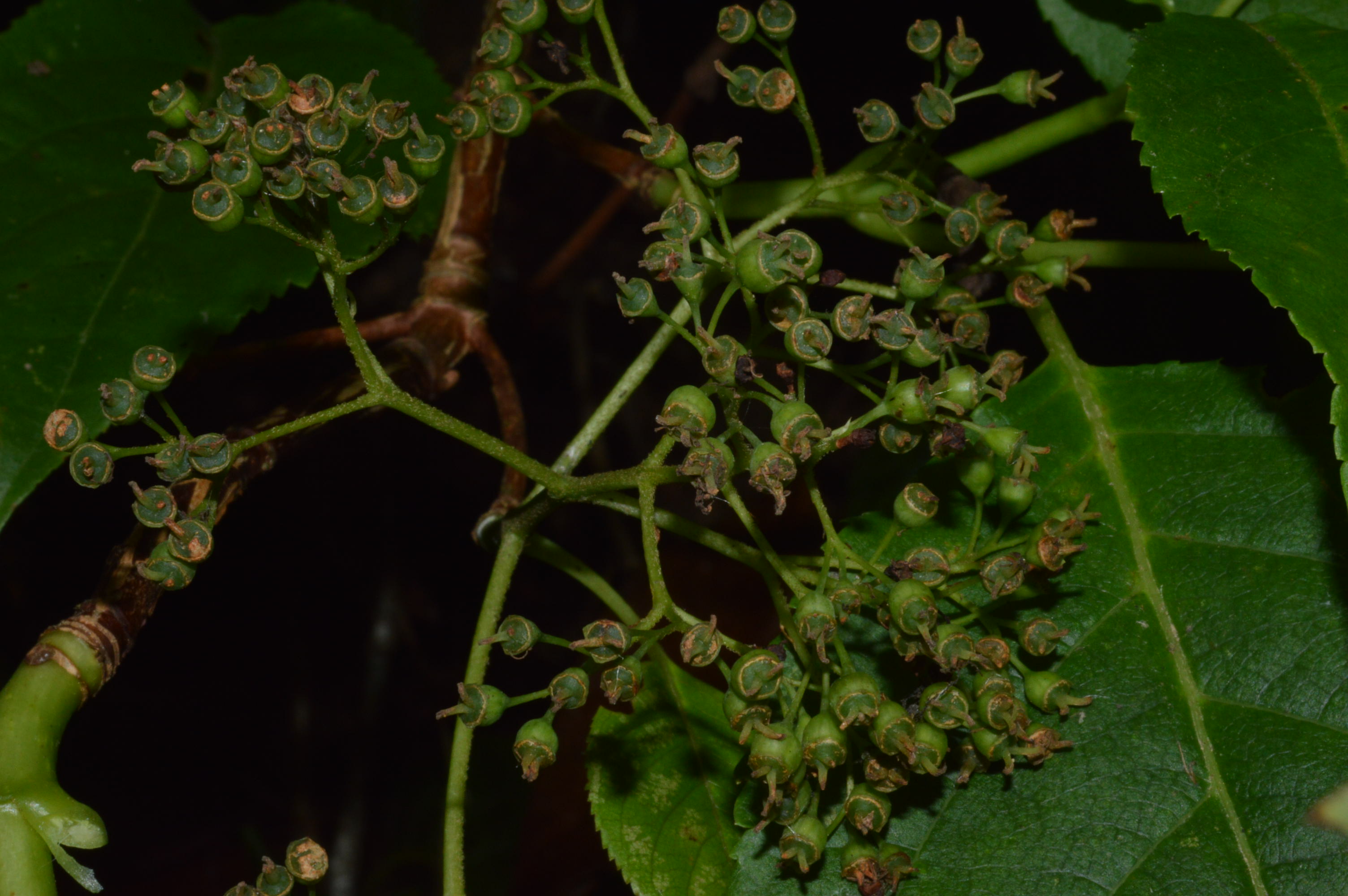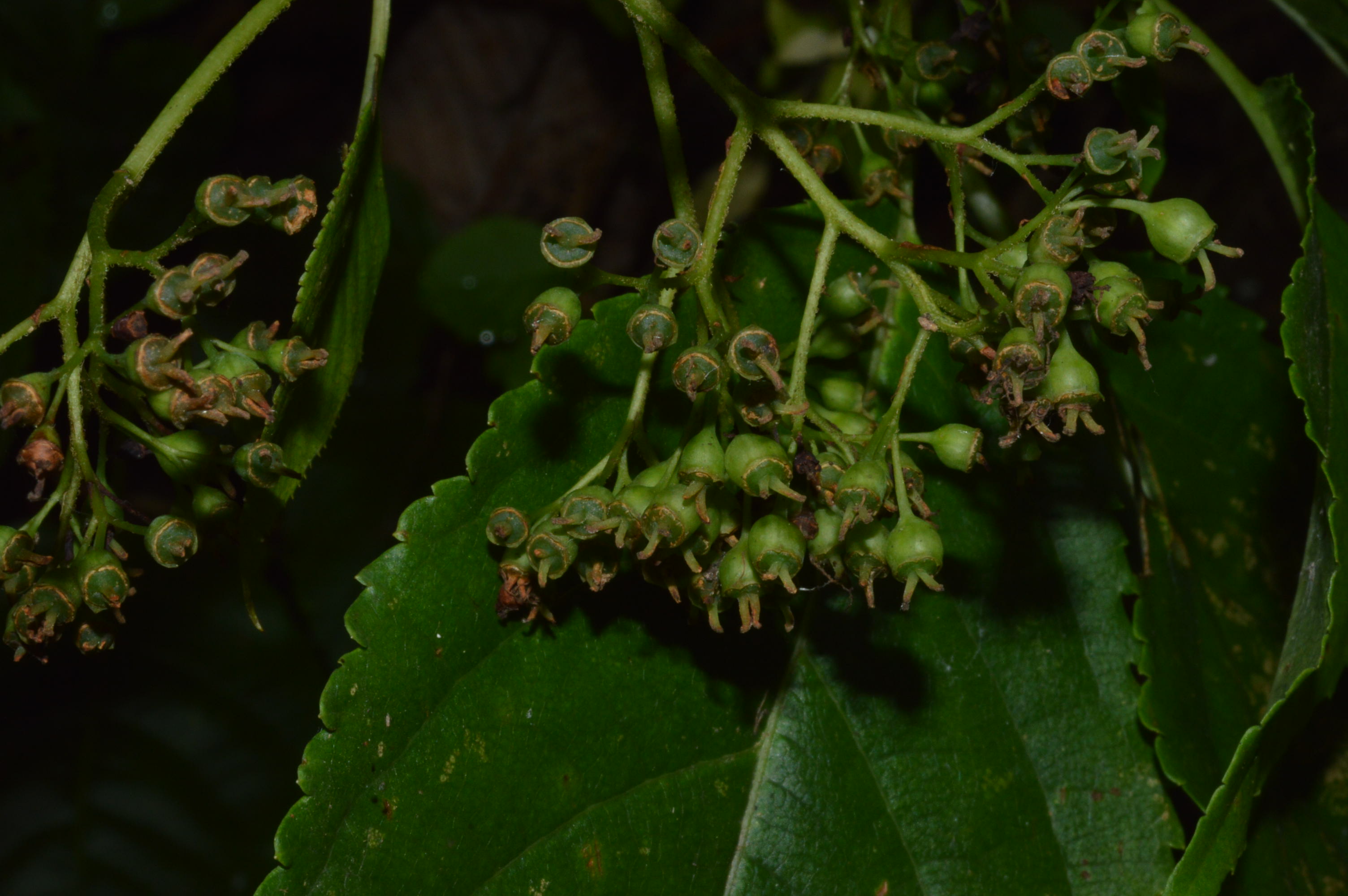 A bit late to re-visit the location and unable to find flowering, however I could get some fruiting images  Hope, this will validate the ID.
Attachments
(2)
---
A member of Araliaceae, not sure which genus.
---
It is already identified as Hydrangea anomala. Please check earlier mail.
---
---
Thank you …!
Nepali Name: बाउनी काठ  Baaunee Kaath
---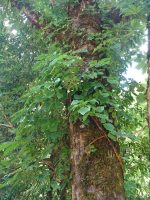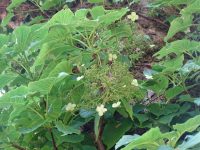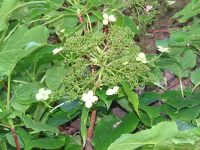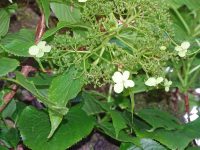 Hydrangea anomala D.Don
: 4 high res. images.
Location:  Suyada, Jajarkot, West Nepal 
Habit : Wild
---
Nepali Name : बाउनी काठ Baaunee Kaath 
---
References: