Lagotis cashmeriana Rupr., Sert. Tianschan. 64 1869. (Syn: Gymnandra cashmeriana Royle ex Benth.);
Pakistan (Swat, Hazara), Jammu & Kashmir (Kashmir), NW-India as per Catalogue of Life;
Kashmir Lagotis;
---
Continuing the adventures… another beautiful flower for id..
Location Chamba
Altitude 4000 mts
Habit herb
Habitat wild
Height 5-6 inches
---
This one looks like Lagotis cashmeriana
Family : Scrophulariaceae
Though I may be wrong.
---
I think yes
---
Correctly identified.  See my recent post of images of Lagotis cashmeriana.
---
Here with some images of Lagotis cashmeriana taken a few years ago in Kashmir & H.P.
Stewart recorded this from the alpine zone in Kashmir @ 3000-4500m incl. near Sonamarg and Gadsar.
I have seen claims that this is in some way 'Endangered'.  I dispute this claim.

I have also seen claims that it is endemic to Kashmir – this is incorrect and I (and others) have photographed this in H.P.  Stewart also recorded the plant from Swat & Hazara.
Flowers of the Himalaya says this is common on alpine slopes @ 3300-4500m from Pakistan to H.P.
To suggest this is a rare species is silly and base-less. The only way to find out the abundance or otherwise of such an 'alpine' species is to undertake extensive plant explorations and surveys at the altitudes where this species is found.  NO such extensive surveys have taken place.   In the mean-time, my personal familiarity with the plant in the wild exceeds that of anyone else!
It was recorded a number of times by all the botanical tours which took place in Kashmir in the 1980s and as there is nothing to suggest its typical habitat has been reduced in the intervening period, then why the 'Endangered' tag?  A mystery to me.
As for the images, the first 5 are digital ones taken a few years ago, the last two taken as slides, then scanned in – amongst the yellow (and white) forms of Anemone obtusiloba at Vishensar Lake, Kashmir.
---
An image of Lagotis cashmeriana taken in July 2013 by the Late Krishan Lal on Rohtang Pass, H.P.
---
These stunning deep blue/purple spikes contrasted nicely with the bright yellows of High Avens (Acomastylus elata) on the higher slopes. I think this is Lagotis cashmeriana, please advise.
Lagotis cashmeriana
Above Lahaish Cave towards Indrahar Pass, Dharamshala, HP
3900m and above
28-29 July 2017.
---
Agree with this. It is rare in Uttarakhand alpines.
---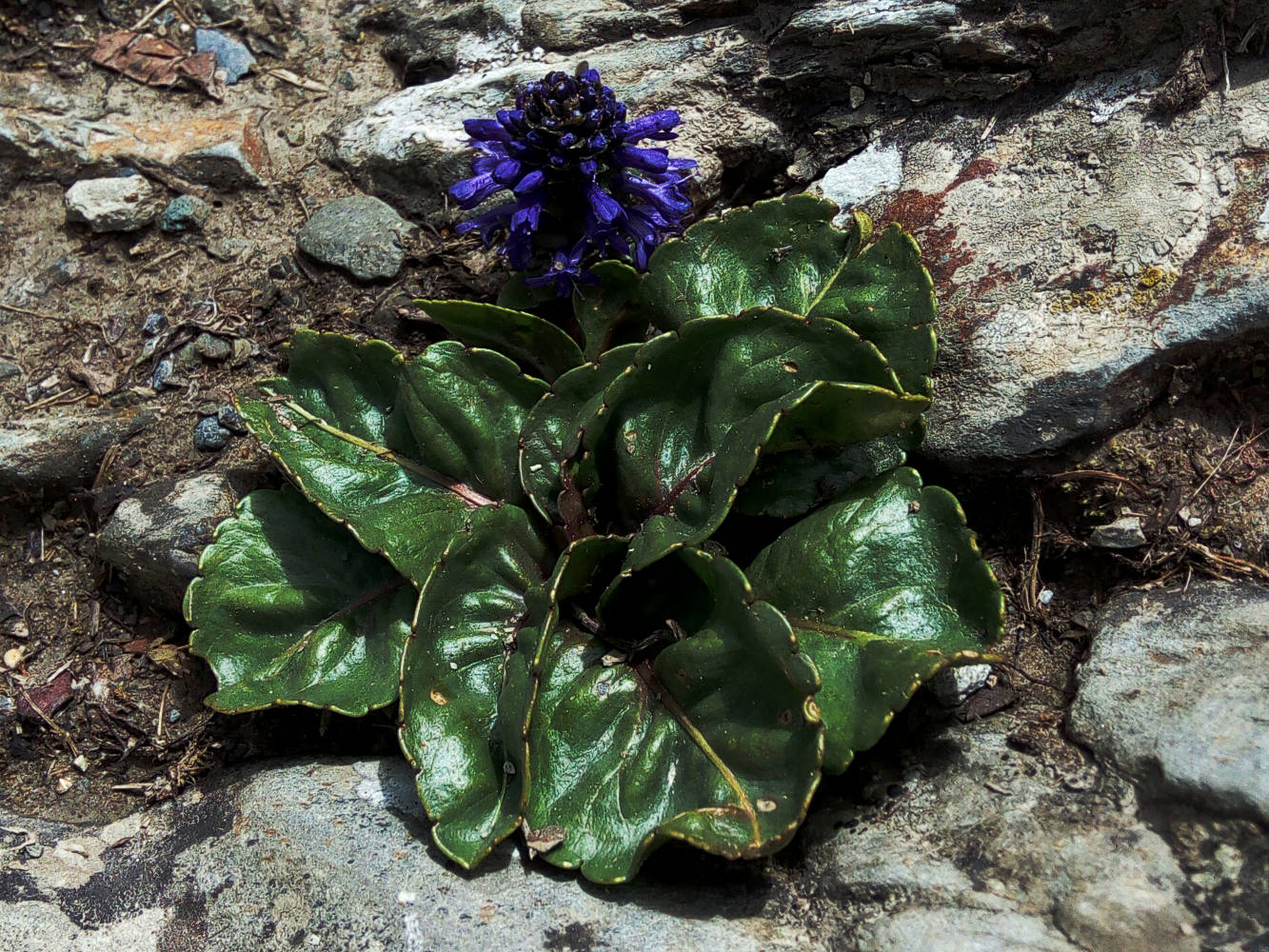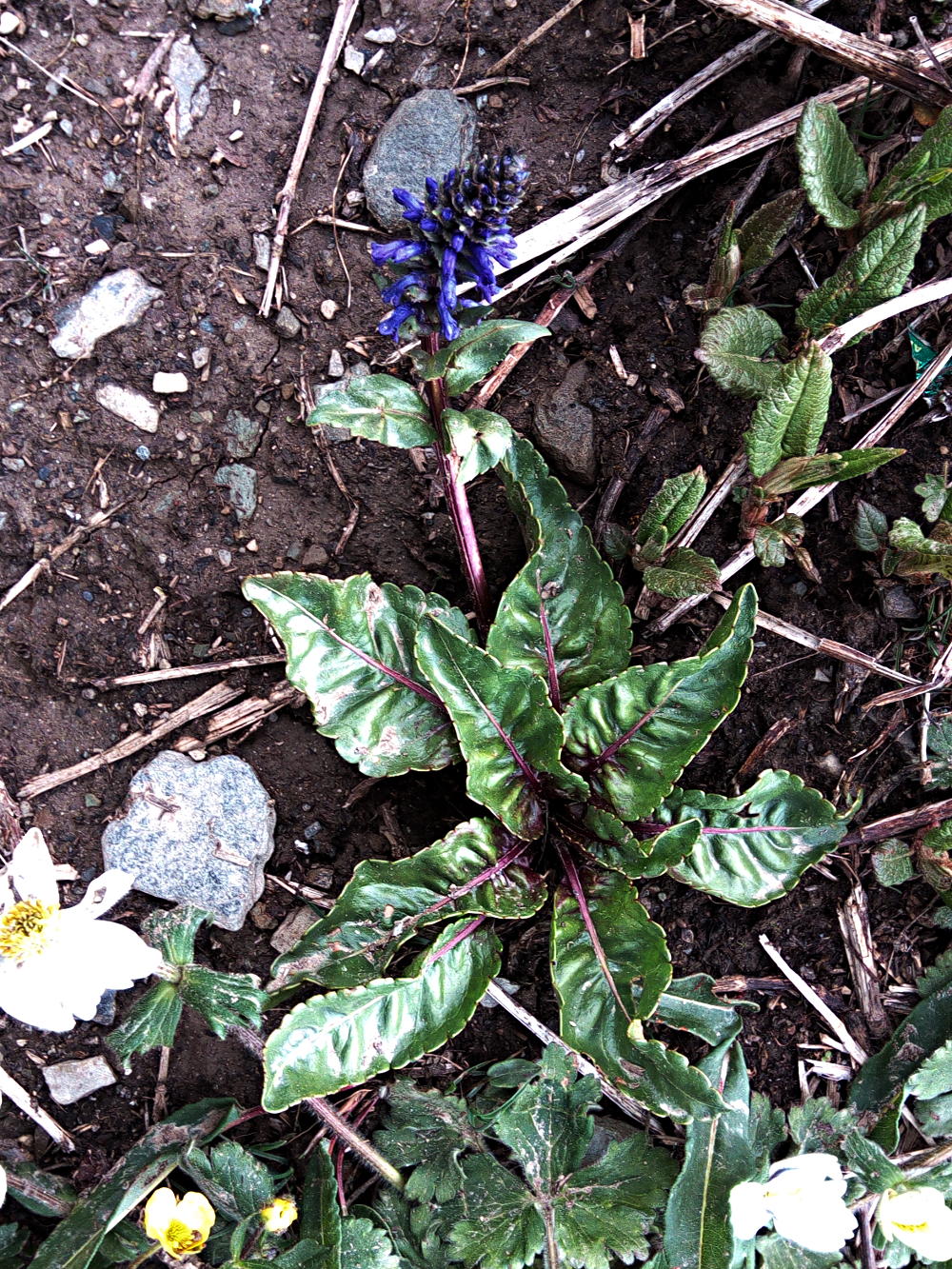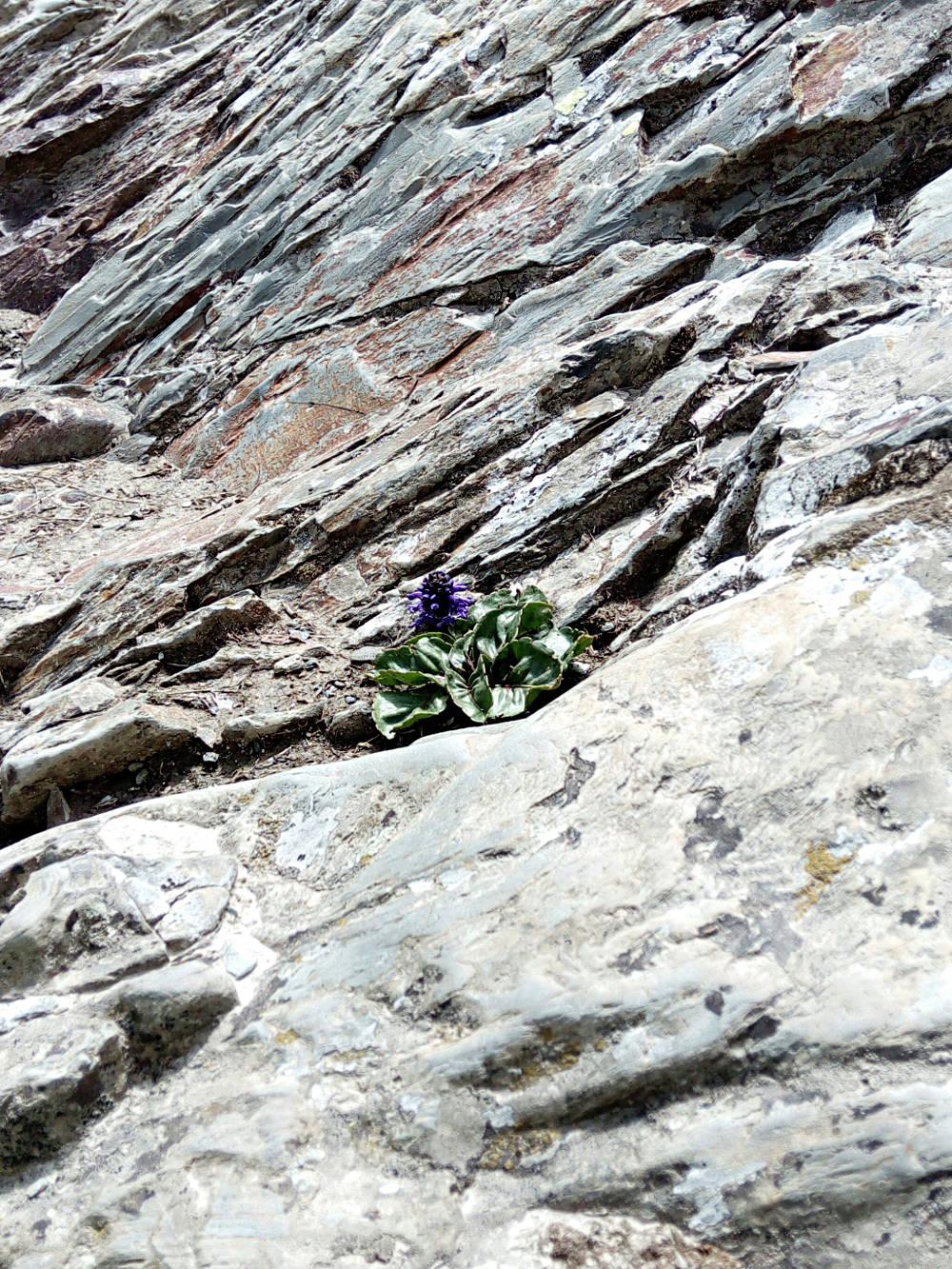 Herb for ID, Upper Manimahesh, Himachal Pradesh NAW-SEP17-08 : 4 posts by 3 authors. Attachments (3)
Kindly identify this herb with purple flowers photographed on the trail to Manimahesh at the altitude of about 3600-4000 metres, in June 2017.
---
I have not seen this plant in nature but suspect it as Lagotis species
---
Yes, … Pl. check images at 
References: