---
---
Luffa echinata (family: Cucurbitaceae) … commonly known as: bitter luffa, bristly luffa, rag gourd • Bengali: deyatada • Hindi: बिन्दाल bindaal, घागरबेल ghagarbel, ककोड़ा kakora • Kannada: ದೈವದಾಳಿ daivadaali • Marathi: देवदाली devadali, देवडांगरी devadangari, कुकडवेल kukadvel, कुंजलता kunjalata • Sanskrit: जीमूतः jimuta • Tamil: பேய்ப்பீர்க்கு pey-p-pirkku • Telugu: panibira • Urdu: بندال bindaal
…, if you get to know the name of this plant in Gujarati, please let me us know.
---
In Gujarat, : Kukadvel
---
Would it be કૂકડવેલ … OR … કૂકરવેલ ?
---
In gujarati, it pronounce as કૂકરવેલ ?
---
---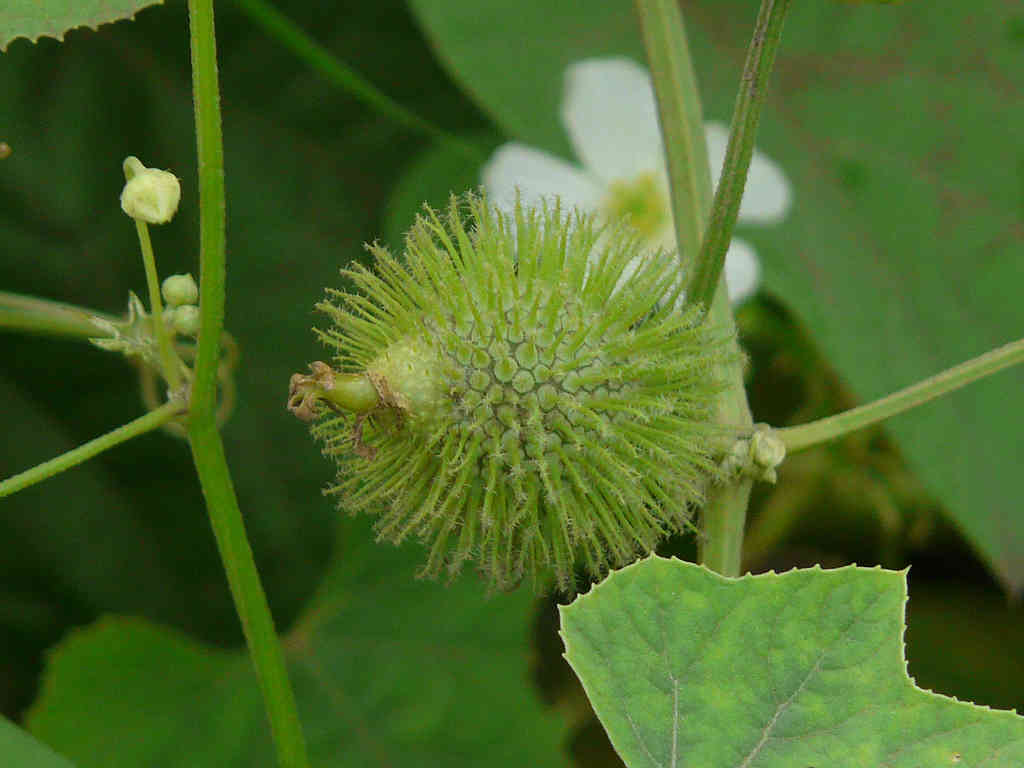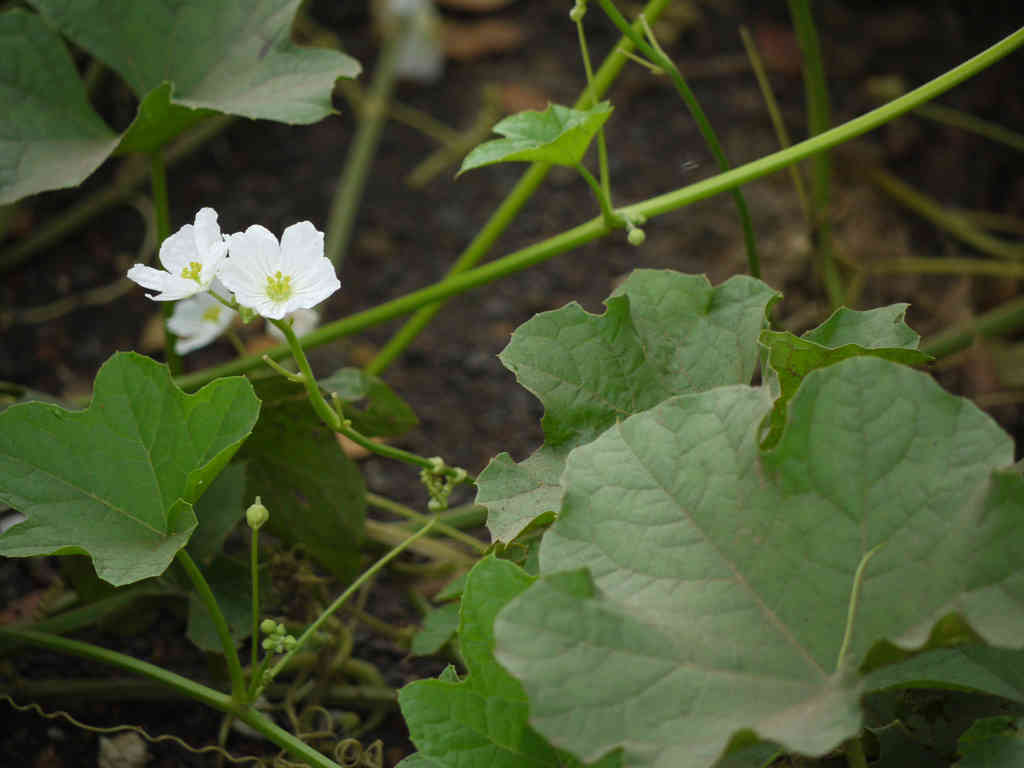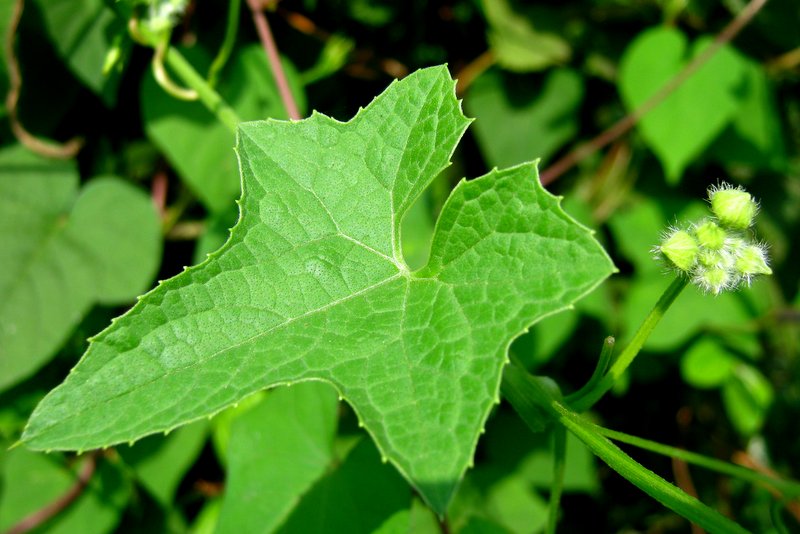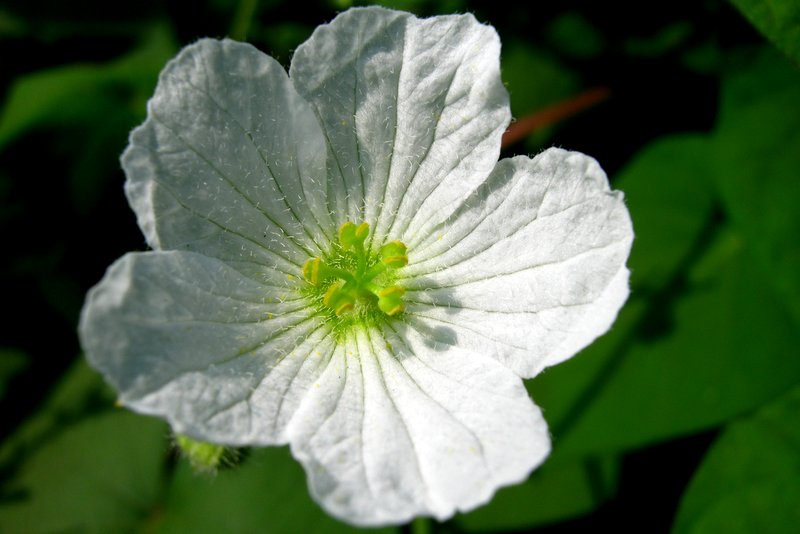 Luffa echinata:
Luffa echinata
Marathi name: Devdali
At Alibag, Maharashtra
28/09/2012
---
Wish we could see fruit or at least female flower with ovary in focus.
---
Thanks to … for confirming the ID.
---
References: