.
Turkey to NW. India: India,
Iran, Pakistan, Transcaucasus, Turkey
as per
POWO
;
;
Georgia [Caucasus], Armenia, Azerbaijan (incl. Nachichevan), Pakistan (Karachi, Sind, Baluchistan, Pakistani Punjab, Lahore), Turkey (E-Anatolia), Iran (EC-Iran, Iranian Aserbaijan, W-Iran),
India (widespread in plains, Uttar Pradesh, Bihar, Orissa, Madhya Pradesh, Rajasthan, Andhra Pradesh, Karnataka, Tamil Nadu) as per
CoL
;
---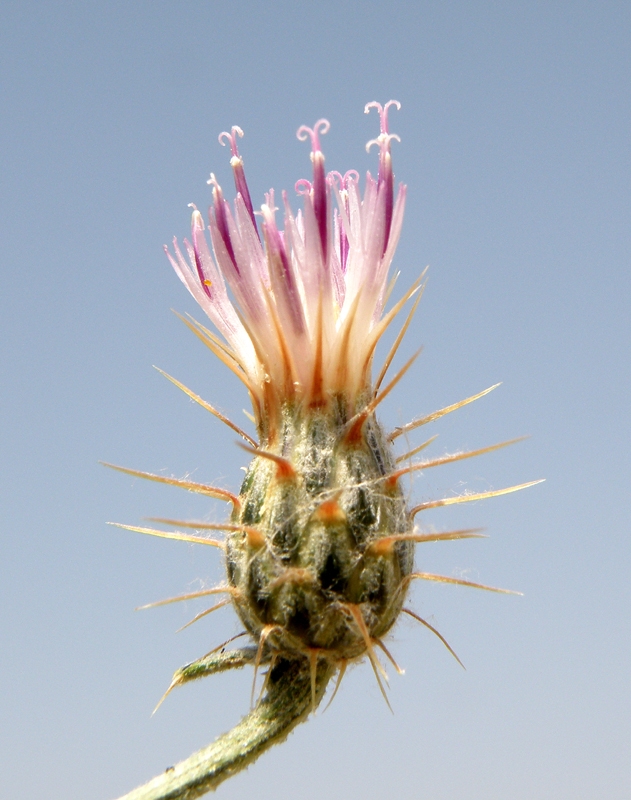 ---
first species is of Oligochaeta (DC.) K. Koch Asteraceae. if u want to conform ur species plz refer
flora of great indian desert (MM Bhandari). unfortunately
i dont hv a copy other wise i could hv identifed it
---
Thanks sir I have Bhandari flora This is Oligocheata ramosa (Roxb.) Wagentiz, Arid zone plant Again
---
Links for Oligochaeta ramosa: Link1 (desc.from a book with an illustration), Link2 (desc. from a book). 
---
.
---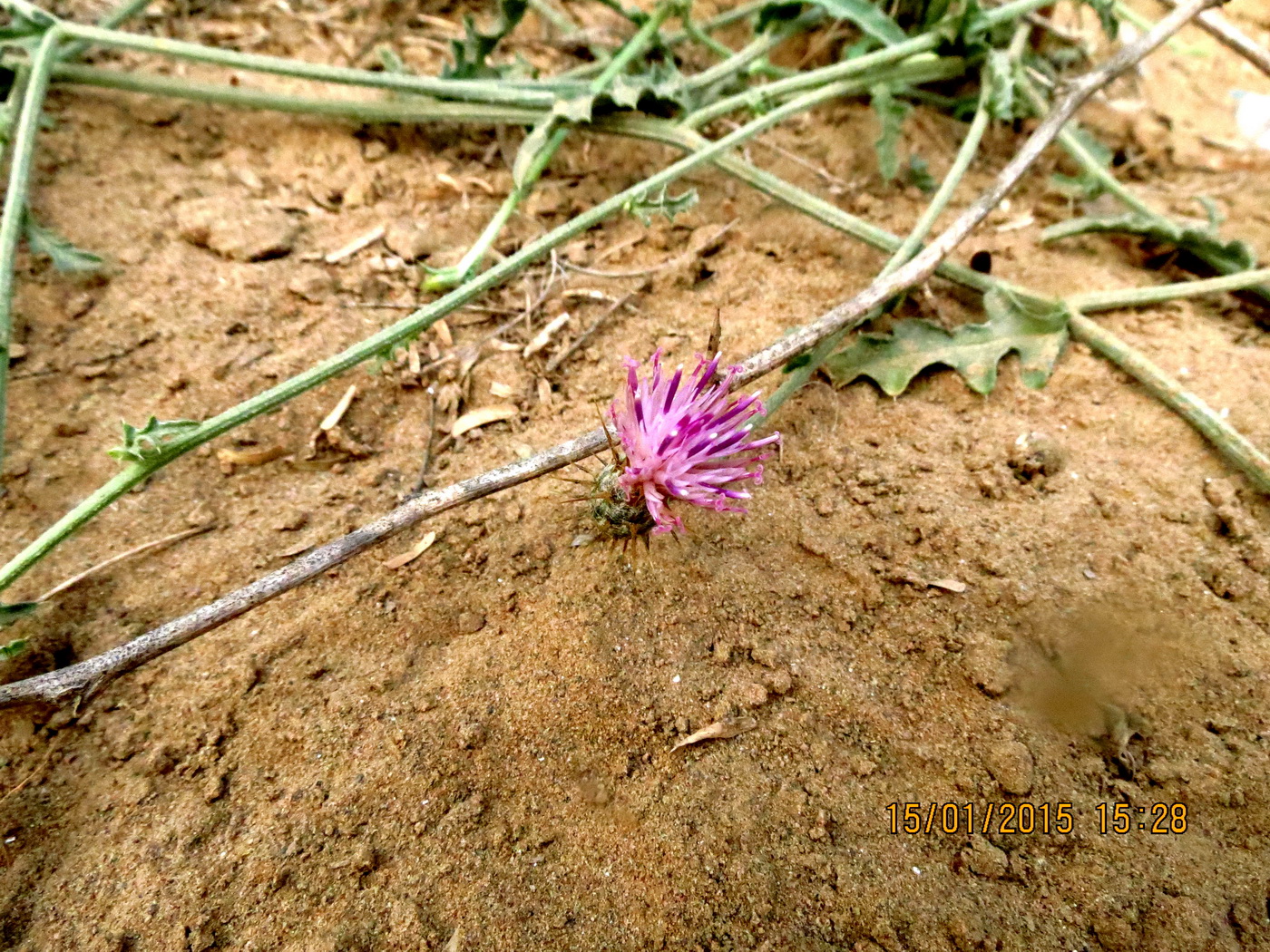 Identification of Asteraceae member requested AL 3 : 8 posts by 3 authors. Attachments(1)
A stiff straggling shrub, leaves undulately lobes, spiny, bracts spiny flower head 1-1.5cm across; photographed at the banks of river Penna in dry soil.
is it volutarella divaricata
---
Yes it is Volutarella divaricata (syn. Oligochaeta ramosa).
---
Thank you …, but this plant is not an erect herb, it is spreading on the soil.
---
Yes it is Amberboa ramosa
---
.
---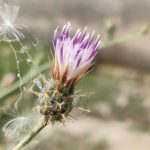 Identify the Asteraceae member?: 1 high res. image.
Habitat: Rocky area of grassland.
Habit: herb, 1-3 ft tall.
Loc: kota rajasthan

Date: 21/03/2022
---
Cirsium ??
---
Pl. post complete plant image.
---
It might be Oligochaeta ramosa,
---
.
---
Validation of Amberboa ramosa: 1 high res. image.
Request to validate Amberboa ramosa from Bilaspur. Photographed in April 2022.
---
Yes
---