.
Eurasia to NW. Pacific:
Altay, Amur,

Assam,

Austria, Baltic States,

Bangladesh,

Belarus, Belgium, Bulgaria, Buryatiya, Caroline Is., Central European Rus, Chita, Czechoslovakia, Denmark, East European Russia, Finland, France, Germany, Great Britain, Greece, Hungary, Iran, Ireland, Irkutsk, Italy, Kazakhstan, Khabarovsk, Kirgizstan, Krasnoyarsk, Krym, Laos, Malaya, Marianas,

Nepal,

Netherlands, New Guinea, North Caucasus, North European Russi, Northwest European R, Norway, Pakistan, Philippines, Poland, Primorye, Romania, Solomon Is., South European Russi, Spain,

Sri Lanka

, Sweden, Switzerland, Tadzhikistan, Taiwan, Thailand, Transcaucasus, Turkey, Tuva, Ukraine, Uzbekistan, Vietnam,

West Himalaya

, West Siberia, Yugoslavia
as per
POWO
;
.
Common name: Small Water-Pepper • Manipuri: চখোঙ মচা Chakhong-macha
---
Creeping herbs, rooting at nodes, glabrous. Leaves linear-lanceolate, scabrid below; ochrea 10 mm long, shortly bristled at mouth. Racemes to 3 cm long, cylindrical, terminal, panicled; bracts ovate, ciliate at mouth. Flowers closely packed; tepals 5, pink, ovate, obtuse, united at base; stamens 5. Nuts 1.5 x 1 mm, biconvex, ellipsoid, brown, shining. 
Flowering and fruiting: January-March
Marshy areas in grasslands of the high ranges
---
Location Kalatope, Chamba
Altitude 2100 mts
Habit herb
Habitat wild
Season October
Height 12 inches
---
… is right. This is not P. vivipara.
For me, it is difficult to say anything without examining the plant more closely. Because, the characteristic pubescence, ochrea, stamens, or nuts can't be seen here, but somehow it looks like Persicaria longiseta. In other case, P. posumbu.
Providing links form flora of China for your convenience:
http://www.efloras.org/florataxon.aspx?flora_id=2&taxon_id=242339605
http://www.efloras.org/object_page.aspx?object_id=50692&flora_id=2
Pl. check your specimens for these two. Or pl post more close-up shots of the above mentioned characters.
---
Just sorting through my files.. came across a few better photos of the same plant…
---
To me it looks like Polygonum sp.
---
Somehow I could feel that your both the sets are of two different species.
My thoughts are based on mainly with the variation in inflorescence and leaves. Please check this with the original photographs are see whether they are from the same place.
The first set (first mail), I think is Persicaria minor (Huds.) Opiz
and the
second set (in the later mail) could be Persicaria maculosa Gray .
Please check with relevant references.
---
How thankful I am to you for catching the mistake….!! You are very right… I had made the mistake in gross ignorance and since my folders are jumbled up I did not notice it…
BUT tracing back the time the photograph was taken…
The first photo was not taken at the altitude of 2100 mts but at a LOWER ALTITUDE OF 1300 mts
and the SECOND set was taken at an altitude of 2100 mts….
---
I appreciate your keen observation and think you are correct.
---
---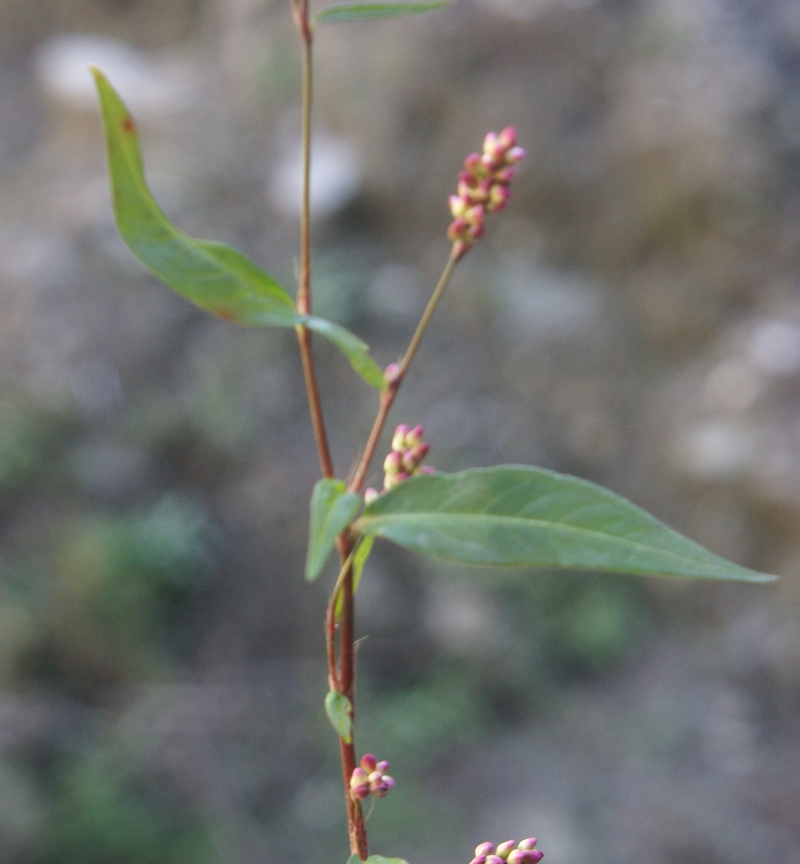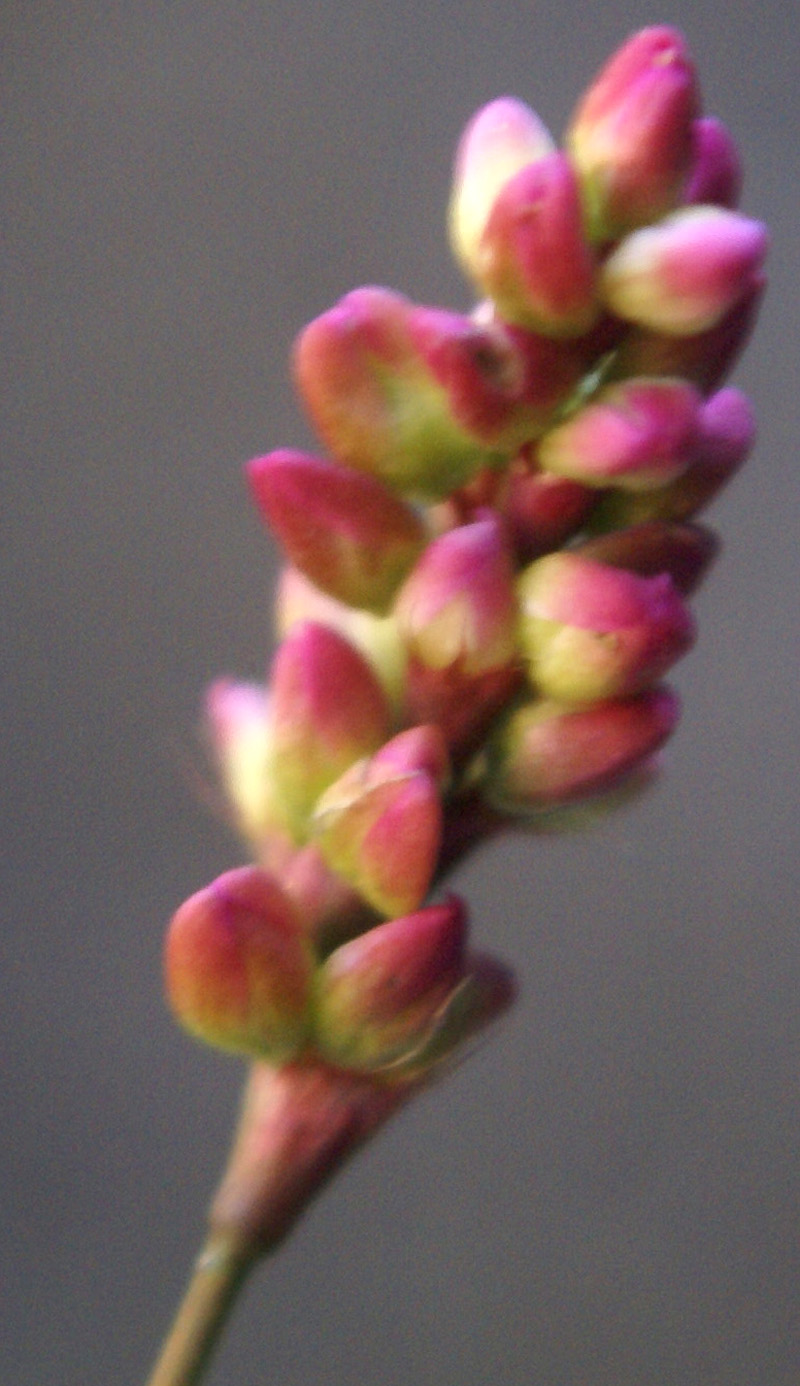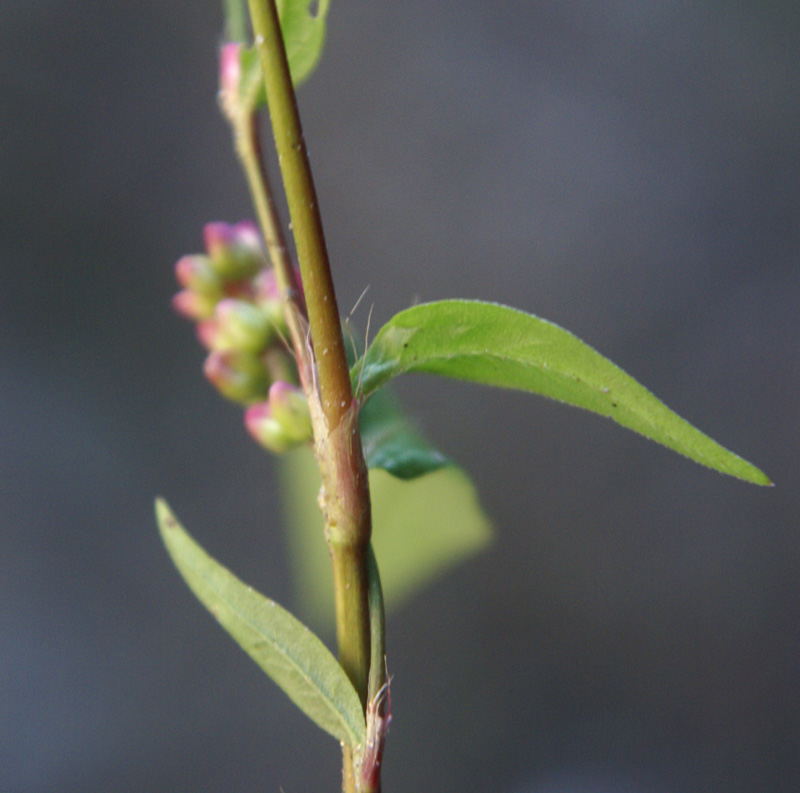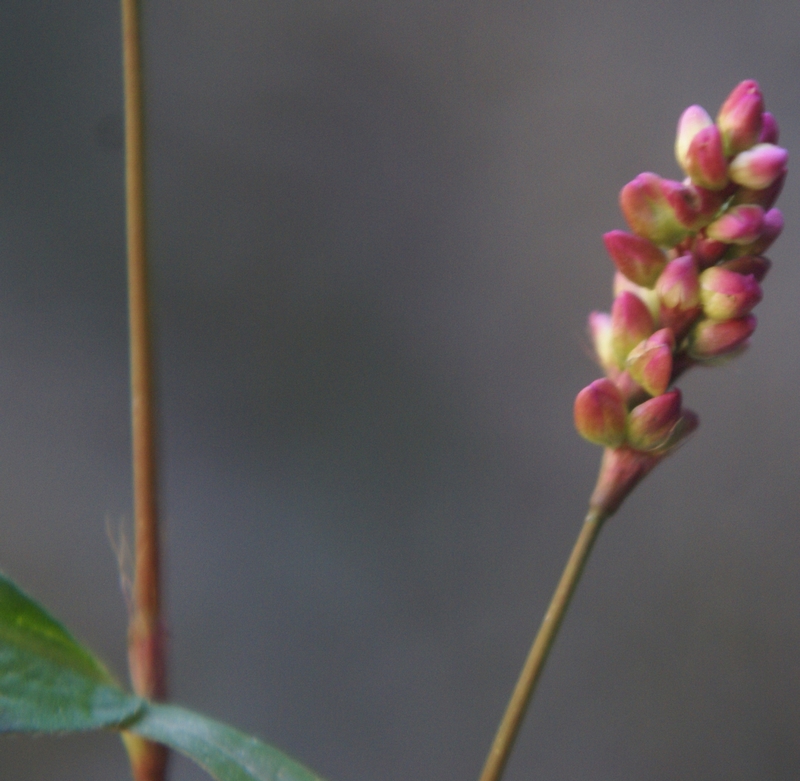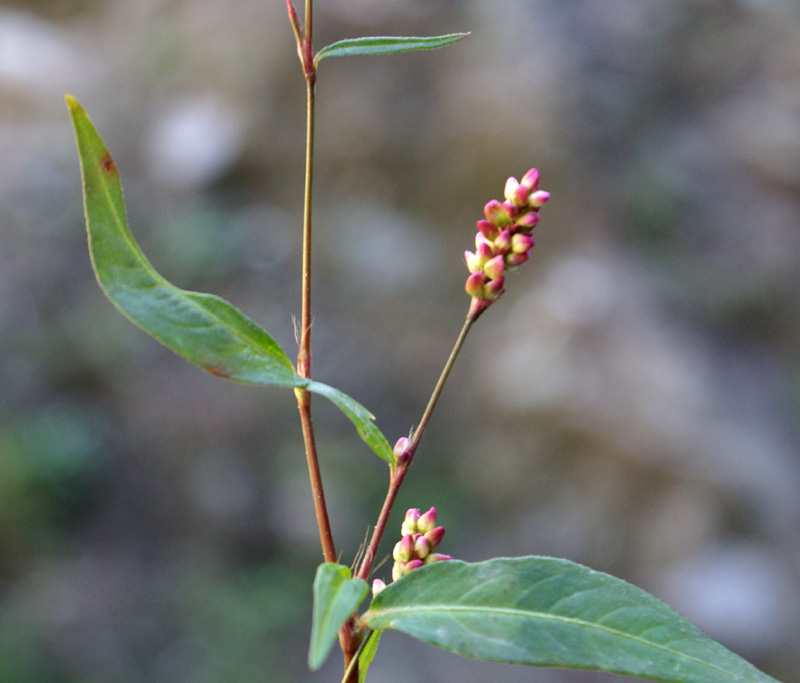 Polygonaceae Fortnight: Persicaria minor from Manali pl validate-GSMAY40 : 3 posts by 2 authors. Attachments (6).
Persicaria minor (Huds.) Opiz
syn;
polygonum minus
Huds.
Looks like Persicaria minor, photographed
along streams
in Manali.
Pl. validate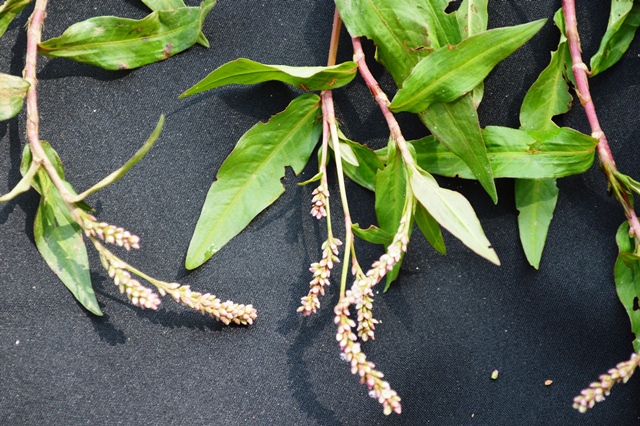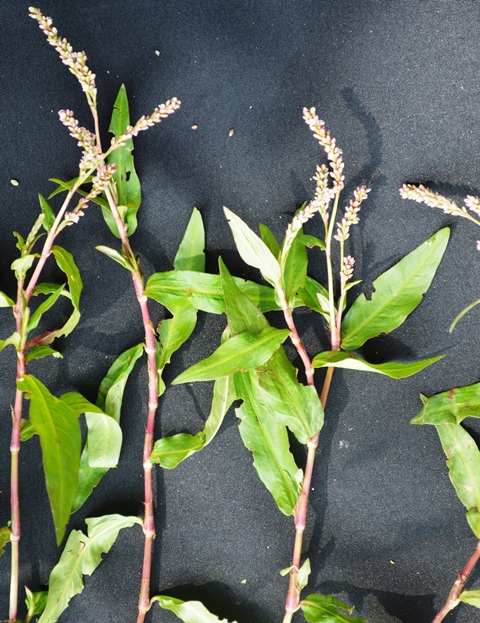 Persicaria minor (Huds.) Opiz SN Nov 14 : 1 post by 1 author. Attachments (2)
Persicaria minor (Huds.) Opiz from Virajpet area of Coorg, growing wild in the canals of paddy field along with P. glabra.
---
References: