Canary Islands (Gran Canaria), Ethiopia to S. Africa, Madagascar, Réunion, St. Helena, Ascension, Socotra, Yemen, Medit. to Japan and Tropical Asia:
Algeria, Angola, Ascension, Assam, Bangladesh, Burundi, Cambodia, Canary Is., Cape Provinces, China North-Central, China South-Central, China Southeast, Corse, East Himalaya, Ethiopia, France, Free State, India, Italy, Japan, Kenya, Korea, Krym, KwaZulu-Natal, Laos, Lebanon-Syria, Lesotho, Madagascar, Malawi, Myanmar, Nansei-shoto, Nepal, Northern Provinces, Pakistan, Philippines, Rwanda, Réunion, Socotra, Spain, Sri Lanka, St.Helena, Swaziland, Switzerland, Taiwan, Tanzania, Thailand, Tibet, Transcaucasus, Turkey, Uganda, Vietnam, West Himalaya, Yemen, Zambia, Zaïre, Zimbabwe;
Introduced into:
Azores, California, Colombia, Costa Rica, El Salvador, Florida, Great Britain, Guatemala, Hawaii, Honduras, Hungary, Jamaica, Louisiana, Maryland, Mexico Central, Mexico Gulf, Mexico Northeast, Mexico Northwest, Mexico Southeast, Mexico Southwest, Netherlands, New South Wales, New Zealand South, Nicaragua, Panamá, Peru, Vanuatu
as per
POWO
;
---
Flora of Chakrata: A bit rare fern Pteris multifida from Chakrata regeion:
A bit rare fern
Pteris multifida
from Chakrata region
with Small much narraower leaves

pls validate
---
Is the rachis winged? From the pictures this is not clear. if the rachis is not winged then I am afraid it is only Pteris cretica. Pteris multifida is mainly cultivated or is an escape from cultivation. One can find it growing in FRI Dehrta Dun. Generally P multifida grows along banks of canals in FRI Dehra Dun. Not found anywhere else in India or Pakistan except in cultivation. In P multifida the rachis is winged. Perhaps the pictures could be of Pteris dactylina which has earlier been reported from Chakrata Hills, Deoban besides a few other places in Chamol; i Garhwal Pithoragarh and Pindari Glacier. Pterisd dactylina has fewer pinnae and narrower pinnae, much smaller fronds, a thinner rhizome with more stipes and the infertile apex of the fertile pinnae much erlongated, veins far apart.
To me the pictures are merely Pteris cretica.
---
No that's just normal Pteris cretica – looks probably like subsp. cretica, the diploid (looking VERY closely at its chromosomes??!!). But we need to see the marginal teeth on the sterile frond to get some idea of the subspecies.
---
Thanks Sirs for the response, I am not having another pics. Hope to see it again to have more pics
---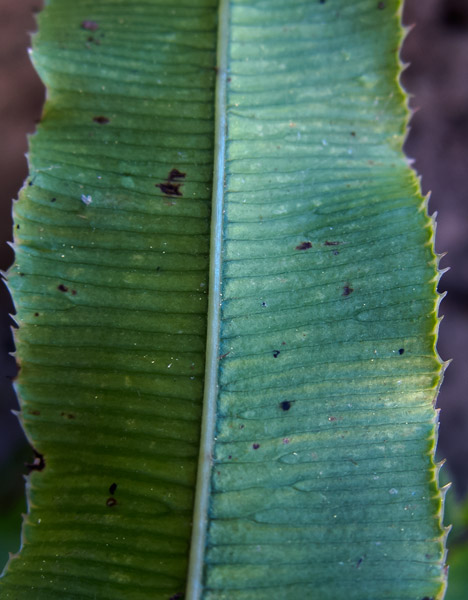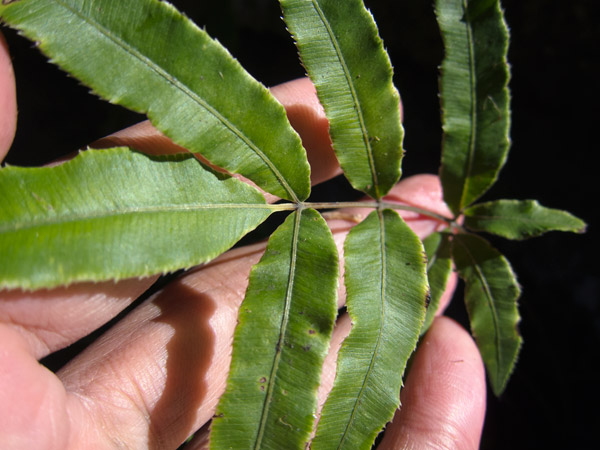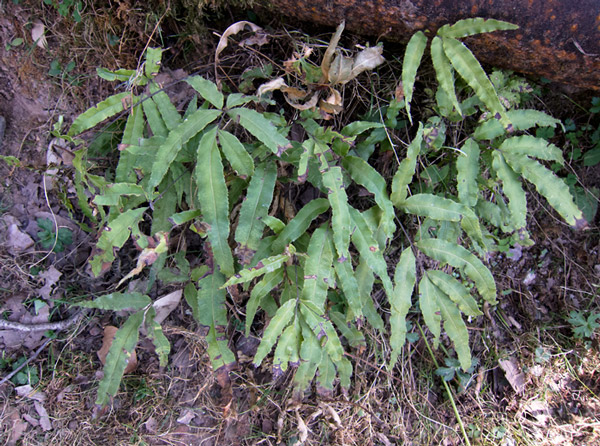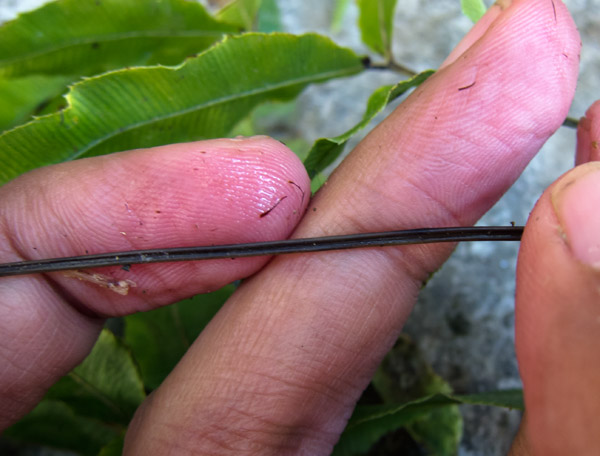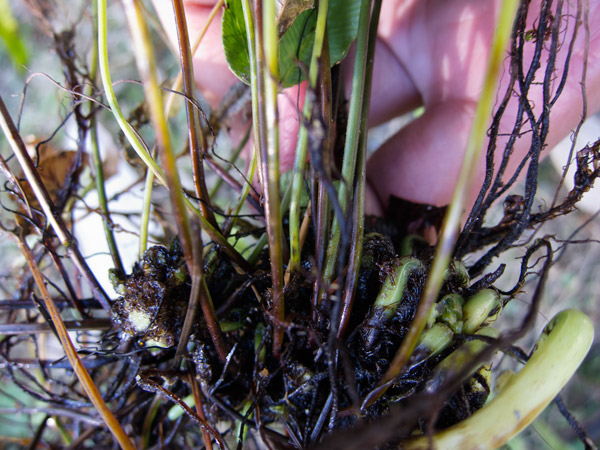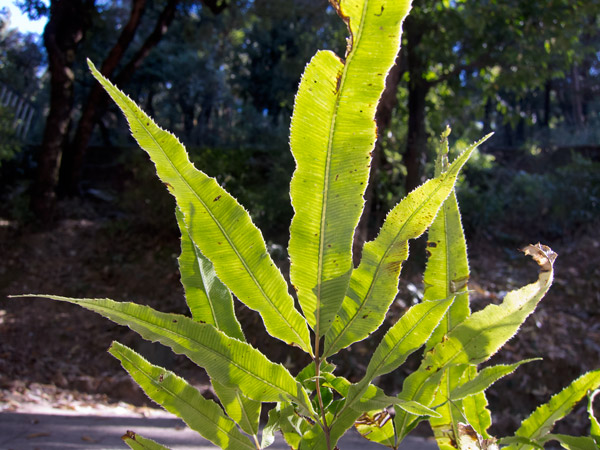 Pteris cretica?/ABDEC22
: 1 post by 1 author. Attachments
(6)

This simple and common fern grows in clusters.
Stipes are dark at base and lighter green above. They are grooved on upper surface.
I am not sure if it is Pteris cretica.
Mcleodganj, Dharamshala, HP
07-08 December 2014
Most have three pair of simple pinnae with the bottom pair extra-winged. The longest pinna is at the apex. The edges are sharply serrated and parallel/forked veins are clearly defined around a protruding costa on underside.
---
Fwd: Pteris cretica?/ABDEC22
: 2 posts by 1 author.
Yes, this is
P. cretica
– which has two slightly different and cytologically different subspecies, recognisable from the teeth on the sterile fronds.  My general impression is that this might perhaps be subsp.
laeta
, the triploid, which would be interesting as subsp.
cretica
(diploid) is supposed to be more common in the west. But I'm not very confident in this case, as some parts show the more regular teeth of subsp. cretica.  If only one of Dr. Khullar's students at Panjab Univ. could get a chromosome count of this plant (unfortunately they don't do mititoic counts from root-tips), it would be helpful to me to adjust taxonomic concepts of the frond-morphology of the two subspecies.

The wavy edges are like subsp.
laeta
– but on second thoughts I think those marginal teeth are too regular, so perhaps subsp.
cretica
is more likely after all!  Difficult!  If I had it in hand I might be able to get a better impression.  Both subspecies are common.
---
Thank you … Is there anything I can do in the absence of a chromosome count to get a clearer picture?
---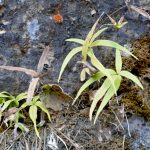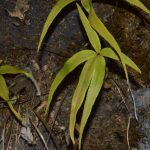 SK 2891 23 March 2021 – Fern: 3 very high resolution images.
Location: Godawari, Lalitpur
Habitat : Wild
Which Pteris …?
---
Pl. check with images at Pteris cretica L.
---
I guess Pteris is correct but there are many sp. and subsp.
Could Pteris cretica subsp. cretica the correct one ?
---
Confirmed as Pteris cretica subsp. cretica  !
---
By whom?
---
Co-author of 'Ferns and Fern-allies of Nepal' VolI,II,III Dr. Kandel
---