Twining woody plant with glandular hairy stems, trifoliate leaves with rhomboid to suborbicular leaflets, pubescent on both sides; flowers dark red, 2 cm long, on axillary peduncled raceme; pod up to 4 cm long, 2-seeded. 
---
ID041010PHK2:
ID Please
Trifoliate Climber
Yesterday at kanakeshwar,Alibag
---
May be
Pueraria
---
…, nice pictures of Rhynchosia rothii.
---
it is Rhynchosia species…Fabaceae
---
Rhynchosia rothii only
---
Nandi Hills
18th October 2014
---
I will be happy to receive the id..
I have tentatively placed this under
Rhynchosia ? rothii
?
---
Thank you very much sir.
I compared the characters of R. rothii to the plant I have found and I think it matches perfectly.
This is a prostrate or low climbing herb from Panipat..
I hope the id is right as Rhynchosia rothii…
---
Rhynchosia rothii a climber seen at Toranmal on 12 th Oct 15.
---
Images by  S M Kasim (Inserted by Gurcharan Singh & J.M.Garg) (For more images & complete details, click on the links)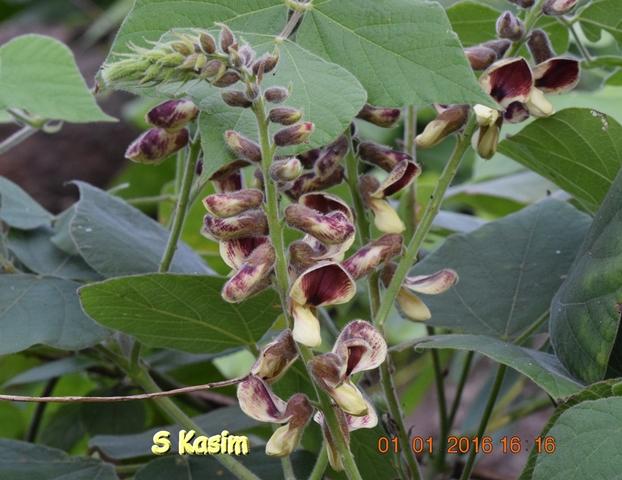 Specimen of Rhynchosia rothii : 6 posts by 2 authors. Attachments (4)
I attach herewith the specimen of Rhynchosia rothii.  The specimen found in the efloraindia specimen page is not up to the mark.
---
References: