'Monkey plant';
It is an
evergreen
perennial
growing to 60 cm (24 in) tall by 45 cm (18 in) wide, with white-veined hairy leaves and trumpet-shaped pink flowers in summer.

[1]
With a minimum temperature of

12 °C

(54 °F)

, in
temperate
regions R. makoyana is grown indoors as a
houseplant
.
---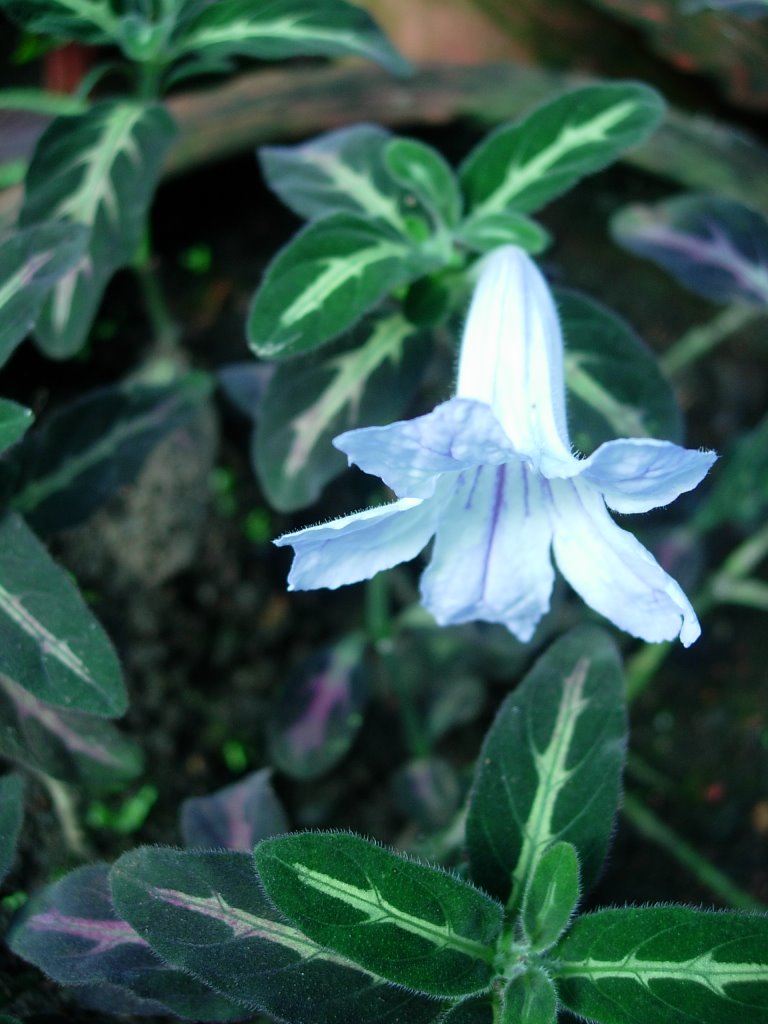 This picture was taken
at SHRIL, Lake View, Kodaikanal in October,2008.
I wanted to confirm if it is Episcia Lilacina or 'Blue flowered Teddy Bear'.
If you could kindly confirm if this is the correct name.
---
Seems to be Ruellia mykoana (i don't know why it is called as 'Monkey plant').
---
You could be right.
I don't have much knowledge in this subject.
Had found a picture in Hortica that looked similar. But the picture was small and hence I could be wrong.
---
.
---
A cultivated, garden plant.
Common name Monkey Plant.
---
Seen at the Conservatory.