---
Schlumbergera truncata resembles other species of the genus Schlumbergera in that it has leafless green stems which act as photosynthetic organs. The stems (cladodes) are composed of strongly flattened segments, which have two or three "teeth" of varying shapes along their edges and at the ends. The ends of the stems are "cut off" (truncated) rather than pointed. Individual segments are about 4–6 cm (1.6–2.4 in) long by 1.5–3.5 cm (0.6–1.4 in) wide.[1]
Special structures characteristic of cacti, called "
areoles
", occur between two teeth at the end of segments. The areoles, which have brown wool and bristles up to 3 mm (0.1 in) long, are where the flower buds appear. The flowers are held at a constant angle somewhat above the horizontal with the higher side different from the lower side (
zygomorphic
, specifically bilaterally symmetrical). The flowers are about 6.5–8 cm (2.6–3.1 in) long by 4–6 cm (1.6–2.4 in) across. There are six to eight
tepals
, which may be of various colours, including shades of red, orange, pink and white. The outer tepals (those at the base of the flower) are shorter and bent backwards, the inner tepals are longer and fused together at the base to form a floral tube; nectar is produced at the base of this tube. The lower inner petals are bent backwards so that the upper inner petals appear longer. Plants flower in the autumn: around May in their natural habitat, in October to November in cultivation in the Northern Hemisphere; short days and long nights are necessary to induce flowering.

[1]
A characteristic of the genus
Schlumbergera
is that the many
stamens
are arranged in two series: the inner stamens form a ring around the style; the outer stamens arise from the floral tube. The filaments of the stamens are white, the anthers and pollen being yellow. The style has six to eight lobes at its end and is dark red.
[1]
When ripe, the fruit is red, pear-shaped, and about 1.2 cm (0.5 in) long or exceptionally up to 2.3 cm (0.9 in) long. The shiny seeds are black, each with a diameter of about 1 mm (0.04 in).
[1]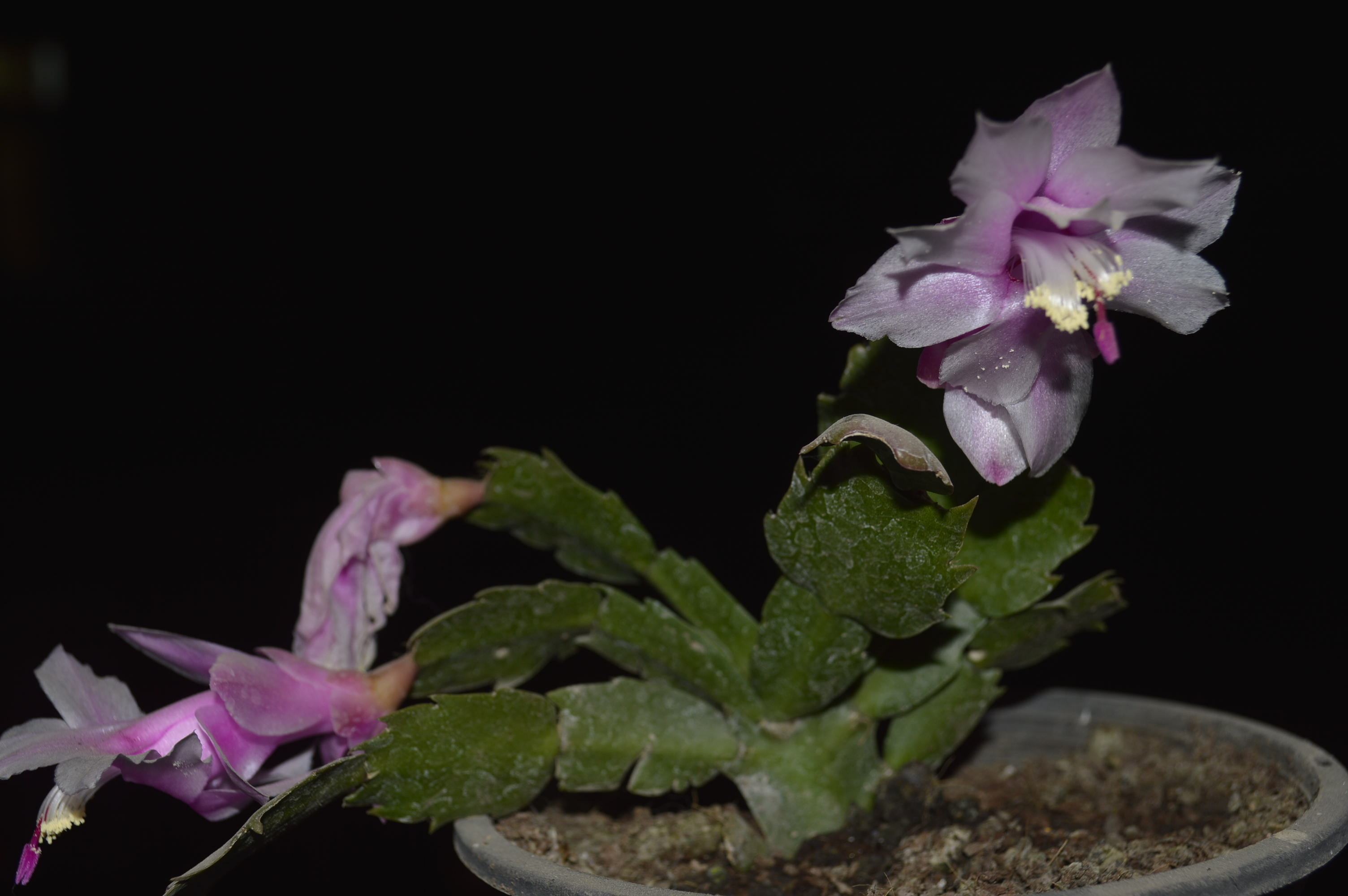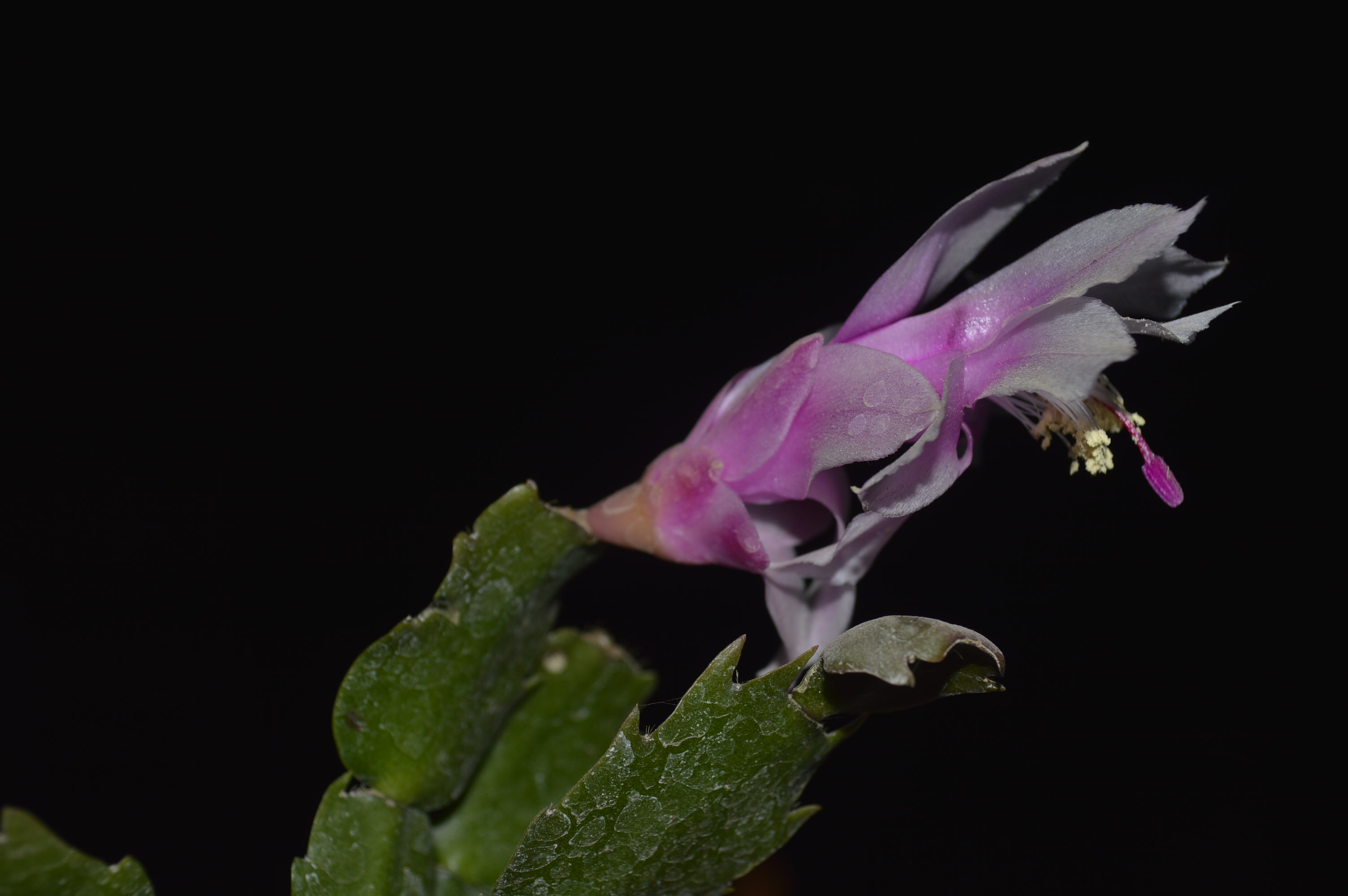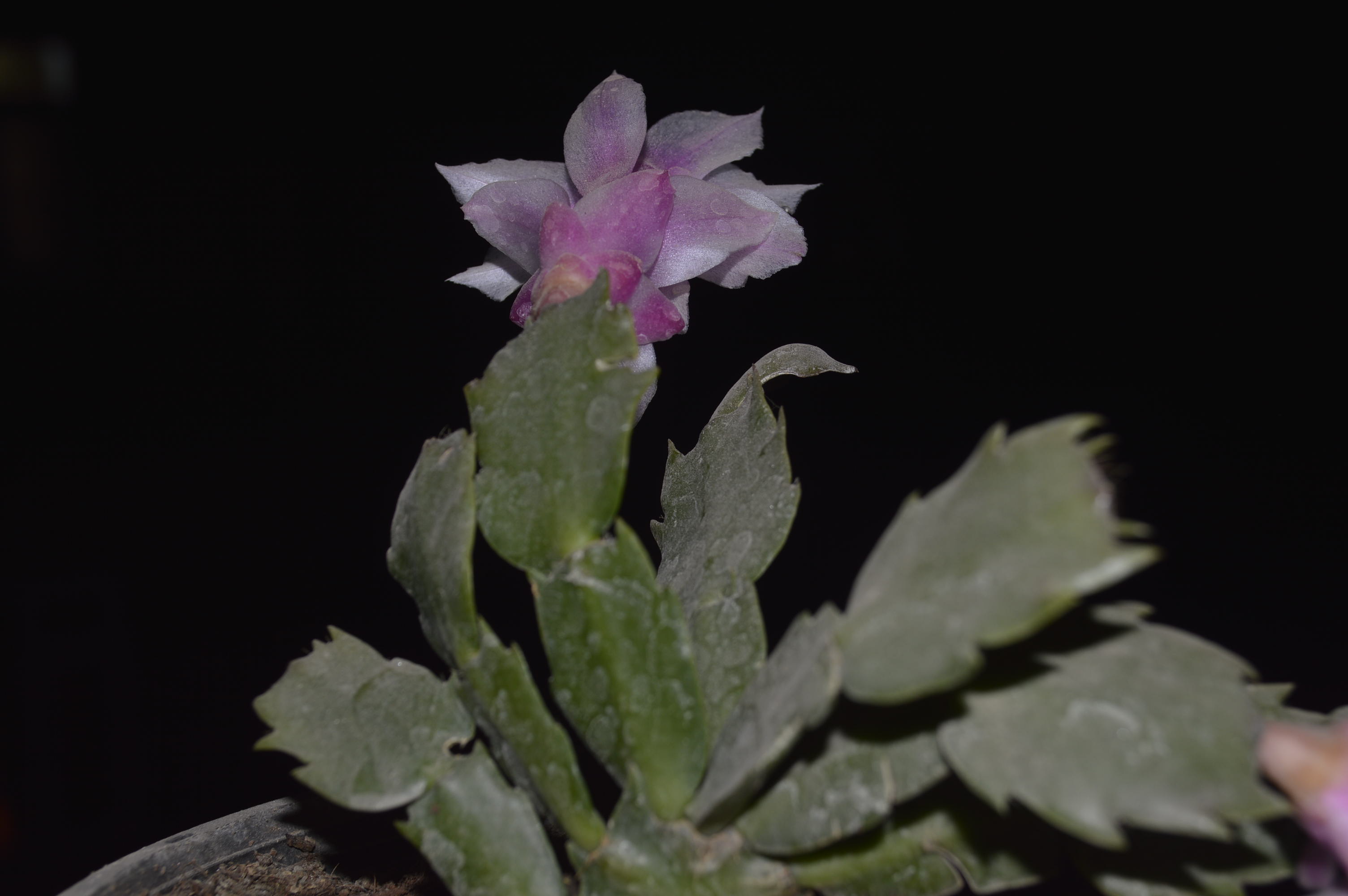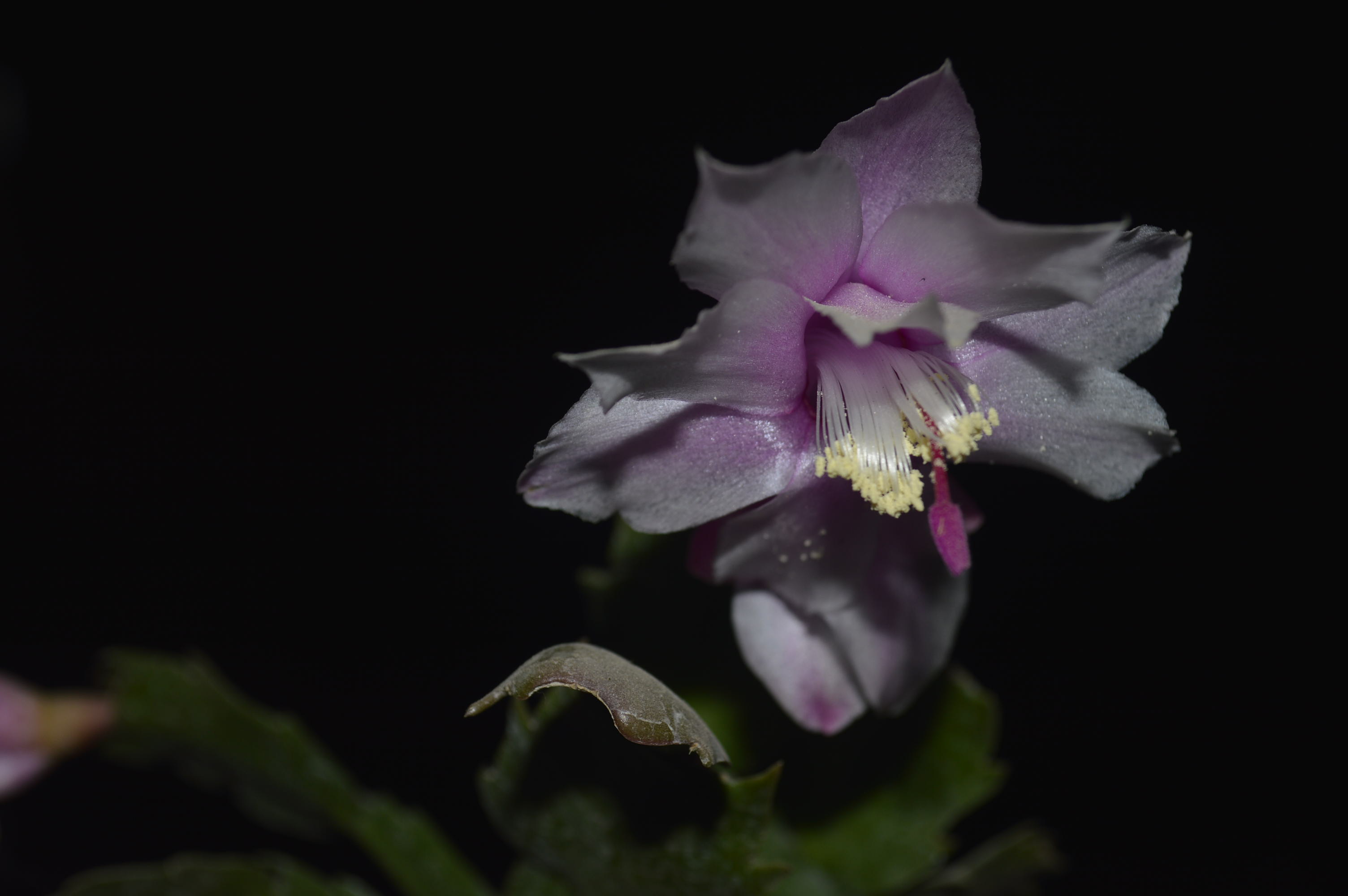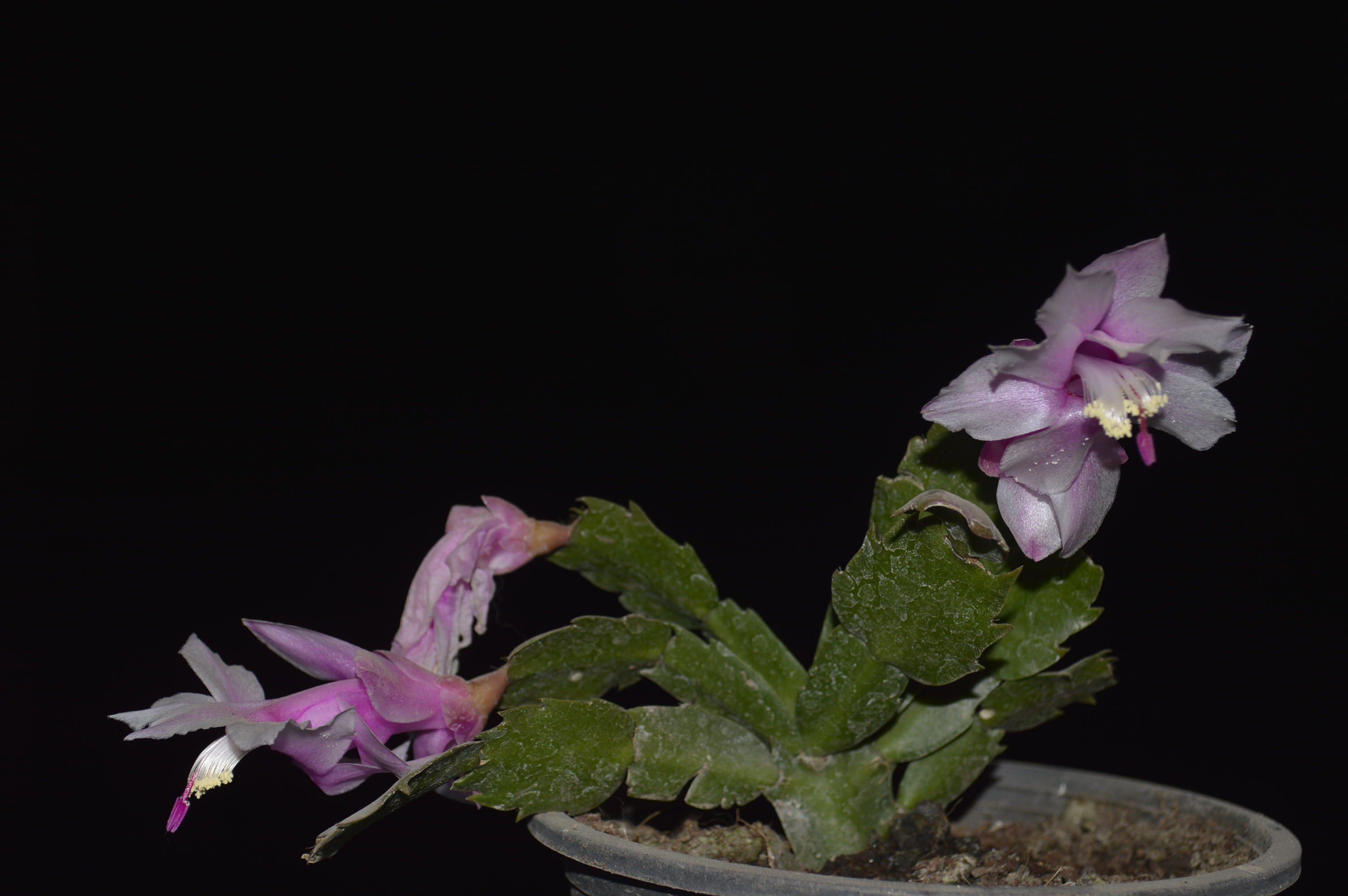 SK1055 31MAR-2018
: 4 posts by 3 authors. Attachments
(5)
– around 500 kb each.
Location
: 
 Gyaneswor
, Kathmandu, Nepal
Schlumbergera truncata (Haw.) Moran ??
---
yes, it is Schlumbergera truncata.
---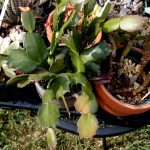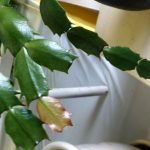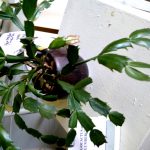 Schlumbergera truncata from California-GS21072021-2
: 3 images.
Schlumbergera truncata
Species characterised by large segments with jagged edges and toothed tips.
Clicked
from San Mateo, California, 14-6-2014
---