Sida acuta ?;
---
Could you help me id our next Sida please. Thank you.
---
Sida acuta has two forms, 1) narrow leaved and 2) broad-leaved. This pictures may be of the broad-leaved form of S. acuta. Not sure but.
---
efi page on Sida acuta
---
---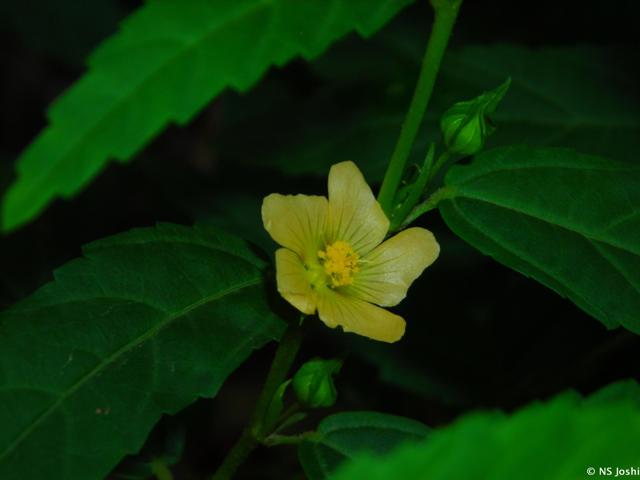 Angled Sida (Sida acuta ??) from Satara
---
---
KAS Week::(Sida acuta-03/10/2012-NJ):
Sida acuta (Sahadevi – in Marathi)
---
I can see three linear epicalyx below the calyx. Besides flower looks more like Malvastrum.
---
3 linear epicalyx and distinctive obliquely obovate petals clearly identify with Malvastrum coromanelianum, although leaves are narrower.
---
Can be Sida acuta also.
---
.
---
Could you id our shrub please. Flowers not seen
---
Sida sp
---
---