Local Name: Momiran, Urdu: Charita;
Perennial herb often up to 1m tall; basal leaves obovate-oblong to elliptic-spthulate, up to 20 cm long; cauline leaves opposite, connate at base, up to 10 cm long and 2 cm broad; flowers greenish-yellow or lurid grey, 5-merous; calyx lobes linear, longer than corolla in bud; corolla lobes elliptic oblong to nearly lancelate

, each with two green glands at base of each lobe, fringed by white hairs; filaments free; capsule 8-10 mm long.
---
Sedam for ID.
Location –
On the way to Panjtarni, near Maha-gunesh top.

Altitude – 13000′

Date – Aug 12, 2013
---
Seems Swertia species (Gentianaceae) to me.
---
Yes, it does look like some Swertia sp. Nice find again..
---
Swertia species in efi so far.
---
This Swertia was uploaded by me also from Gulmarg. Species ID is still ellusive.
efi thread
---
It looks me Swertia petiolata.
---
Thanks … for ID.
---
I think yes S. petiolata
That solves my ID also- efi thread
---
---
---
Probably Swertia sp., species identity not at this stage, may be later
---
Thanks for the clue…
Is it
'Swertia petiolata'
?
---
Swertia petiolata if we follow FOI: flowersofindia
---
Kindly identify this Swertia species.
Location:
Paddar valley J&K.
Date:
2nd August 2011.

Altitude:
3800 meters asl
---
It is a distant shot but looking at long petiolate basal leaves and more important seemingly connate leaves, it may be Swertia speciosa. Close up of flower only can confirm conclusively.
---
Attaching another cropped image of the same plant.
---
Two glands are seen per lobe
. More surely
S. speciosa
---
Swertia petiolata if we follow FOI: flowersofindia
---
.
---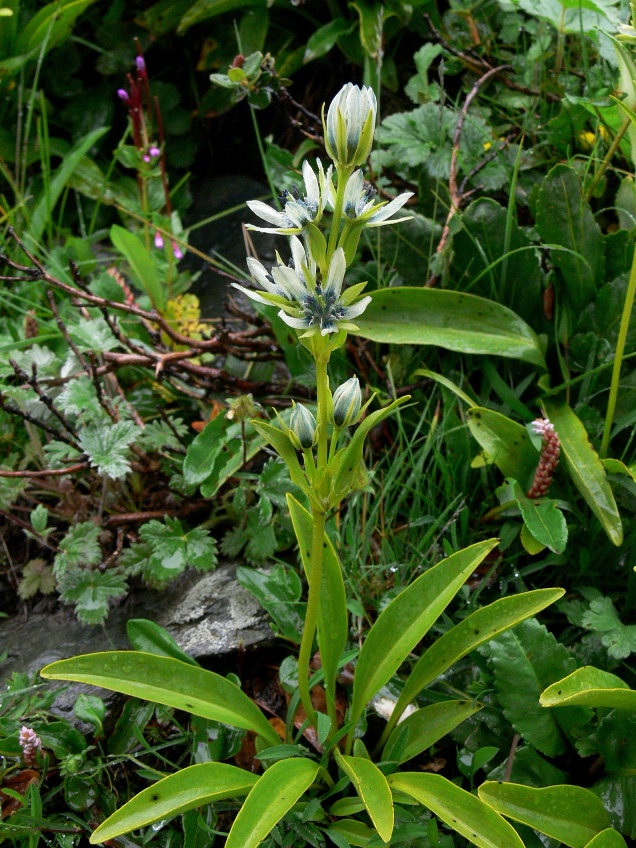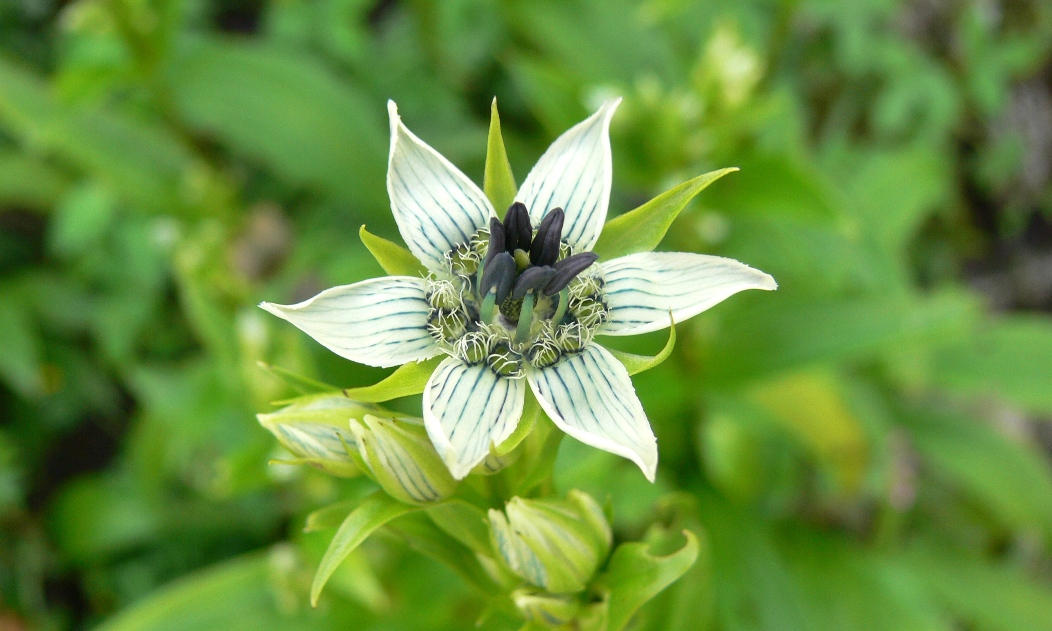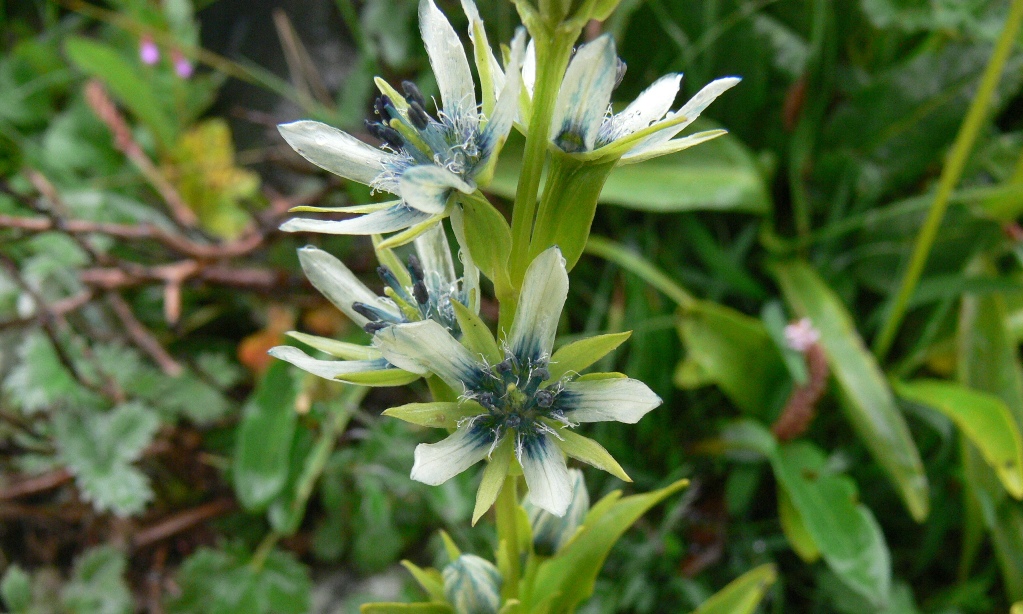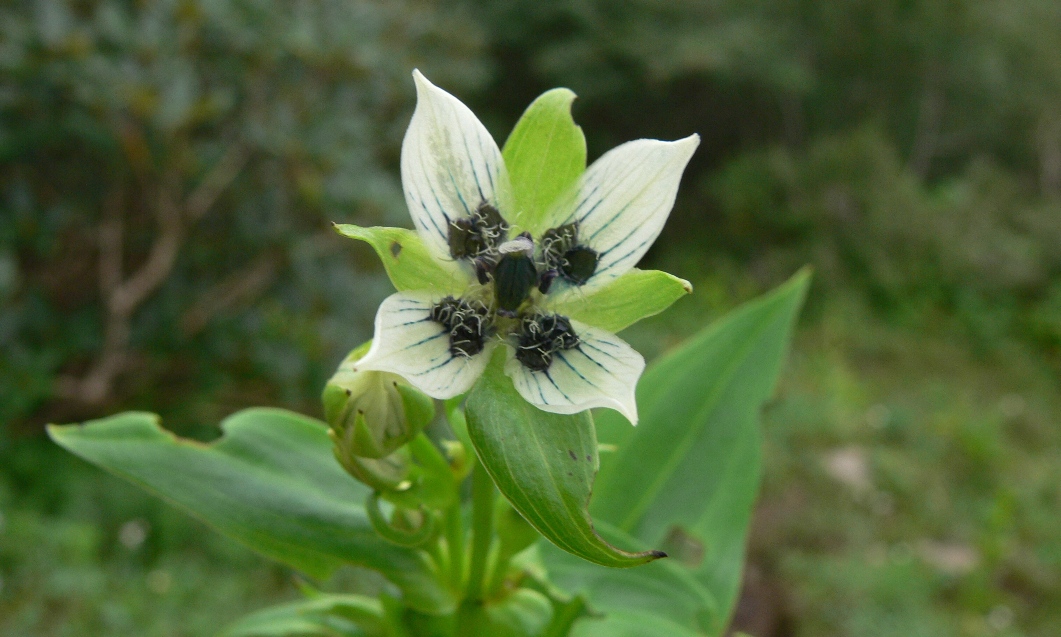 C
ampanulaceae & Gentianaceae Fortnight: Swertia speciosa from Himachal : GSG-22
: 3 posts by 3 authors. Atachments (4).

Swertia speciosa
from Himachal
.
Kindly note 4, 5 and 6-merous flowers.
Photographs are
from Sirmour (2900 m asl) and Chamba (3400 m asl) districts
---
Extremely beautiful observations.. this will be a prized catch, if I am able to find this, thanks for sharing and adding this to my wish list..
---
---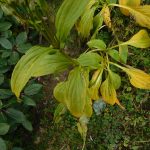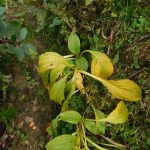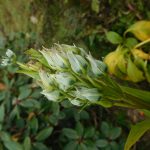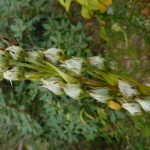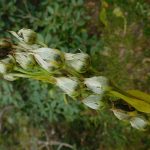 PM-19082021-Plant id from Churdhar, H.P
: 5 images.
Habit- A Herbaceous plant quite common in the area
Habitat- Found growing in sub-alpine meadows

enroute to Churdhar peak
Location- Near Churdhar peak, Sirmaur  district, Himachal Pradesh
Altitude- 3500m

Date- October 2019

No flowering individuals were observed during the survey.
---
Appears close to images at Swertia petiolata D.Don as per comparative images at Swertia
Open flowers would have helped in confirmation.
---