Thalictrum alpinum L.
,
Sp. Pl. 545 1753
. (syn:
Thalictrum alpinum var. hebetum B. Boivin
;
Thalictrum cheilanthoides Greene
;
Thalictrum duriusculum Greene
;
Thalictrum elegantulum Greene
;
Thalictrum leiophyllum Greene
; 
Thalictrum monoense Greene
;
Thalictrum scopulorum Greene
;
Thalictrum subspensum Greene
);
.
Subarctic & Subalpine Northern Hemisphere:
Afghanistan, Alaska, Altay, Austria, British Columbia, Buryatiya, California, China South-Central, Chita, Colorado, East European Russia,
East Himalaya,
Finland, France, Føroyar, Great Britain, Greenland, Iceland, Idaho, Ireland, Irkutsk, Italy, Kamchatka, Kazakhstan, Khabarovsk, Kirgizstan, Krasnoyarsk, Kuril Is., Labrador, Magadan, Mongolia, Montana,
Myanmar, Nepal,
Nevada, New Mexico, Newfoundland, North Caucasus, North European Russi, Northwest Territorie, Norway, Oregon, Pakistan, Québec, Romania, Sakhalin, Spain, Sweden, Switzerland, Tadzhikistan, Tibet, Transcaucasus, Tuva, Utah, Uzbekistan, Vietnam,
West Himalaya,
West Siberia, Wyoming, Xinjiang, Yakutskiya, Yugoslavia, Yukon
as per
POWO
;
.
Common name:
 Alpine Meadow Rue, Dwarf Meadow Rue • 
Nepali
: Chakhiya
.
---
Type: Lectotype : Herb. Linn. No. 225 (LAPP)
Location: In Peer Panjal Range near Rohtang Pass, Himachal Pradesh.
Date: 15.06.2008
Camera used: Sony cybershot
Elevation: >4000m
I am unable to trace the type!!
---
Habitat: on rock, mountain slope
Habit: small herb, about 10 – 15 cm high; flower about 1 – 2 mm across
---
I think Thalictrum sp.
Leaves should help.
---
Unfortunately cannot get to leaves in any of the views I have.
---
May be Thalictrum elegans
---
Many thanks … for the possibility of Thalictrum elegans; the plant at efi thread with possibility of Thalictrum elegans seems to have a different looking inflorescence.
---
Yes … I overlooked this shoud not be T elegans
---
How about Thalictrum alpinum ?
---
Thalictrum alpinum. A dwarf species with leaves usually on surface only and usually identified by the flowering stalk only.

---
.
---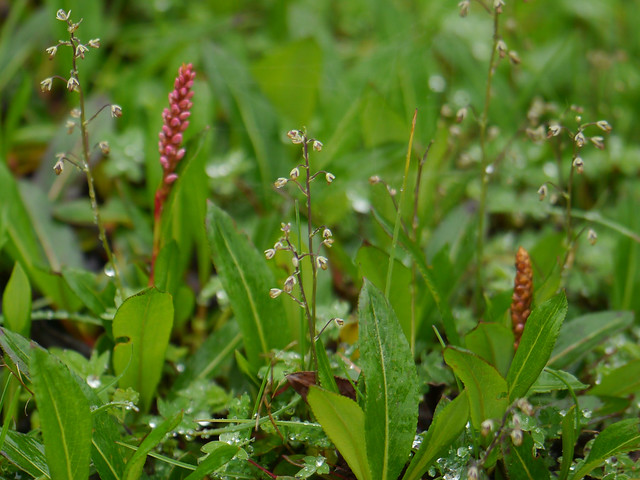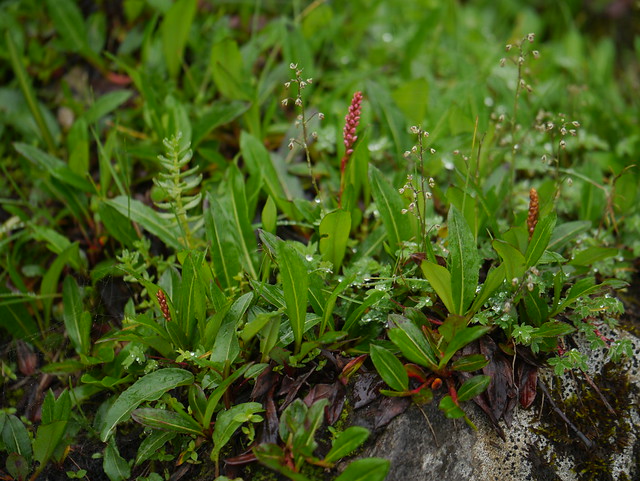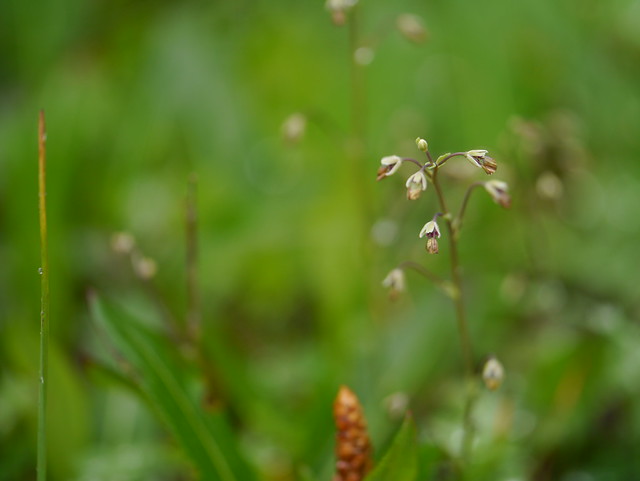 Ranunculaceae Fortnight :: Thalictrum alpinum :: Hemkund Sahib :: DVJAN15/85 : 3 posts by 3 authors. 4 images.
Thalictrum alpinum L.
at Hemkund Sahib on August 3, 2012  
---