---
Zamioculcas (Common name "Zanzibar Gem") is a genus of flowering plant in the family Araceae, containing the single species Zamioculcas zamiifolia.
The botanical name derives from on the one hand the superficial similarity of its foliage to that of the
cycad
genus Zamia and on the other hand its kinship to the genus
Colocasia
under the alternative form 'Culcas'. Botanical
synonyms
include Caladium zamiaefolium, Zamioculcas loddigesii and Z. lanceolata.
It is sometimes known by the trivial names "
ZZ plant
", "
aroid palm
", "
fat boy
", and "
eternity plant
".
It is a
herbaceous
plant growing to 45–60 cm tall, from a stout underground,
succulent
rhizome
. It is normally
evergreen
, but becomes
deciduous
during
drought
, surviving drought due to the large
potato
-like rhizome that stores water until rainfall resumes. The
leaves
are
pinnate
, 40–60 cm long, with 6-8 pairs of leaflets 7–15 cm long; they are smooth, shiny, and dark green. The
flowers
are produced in a small bright yellow to brown or bronze
spadix
5–7 cm long, partly hidden among the leaf bases; flowering is from mid summer to early autumn.
All parts of the plant are
poisonous
if ingested. A number of other sites claims that this is a myth.

[3]

[4]

It contains
calcium oxalate
. Needle-like calcium oxalate crystals could irritate different sensitive skin parts,
mucosa
, or
conjunctiva
.
ZZ Plant, Zanzibar Gem, Eternity Plant
Zamioculcas zamiifolia
Ornamental- Cultivated Indoor plant
Indore

10/01/2017
Mobile Click, will check later for clicks in camera.
…, checked for this plant on efi and found only
seedlings, not giving any idea of the plant habit. So, thought of
sharing this with group members. 
---
---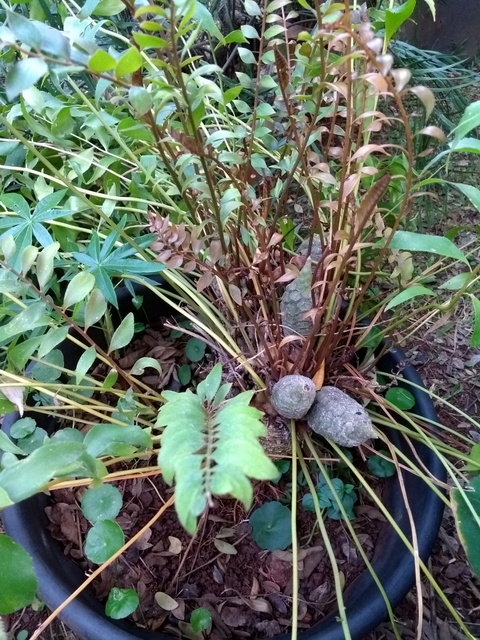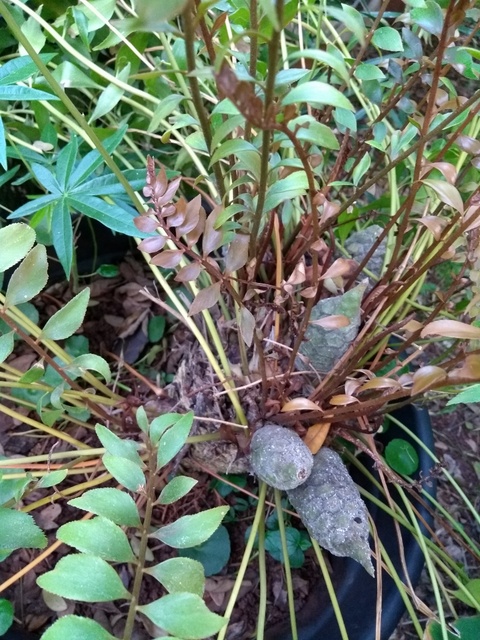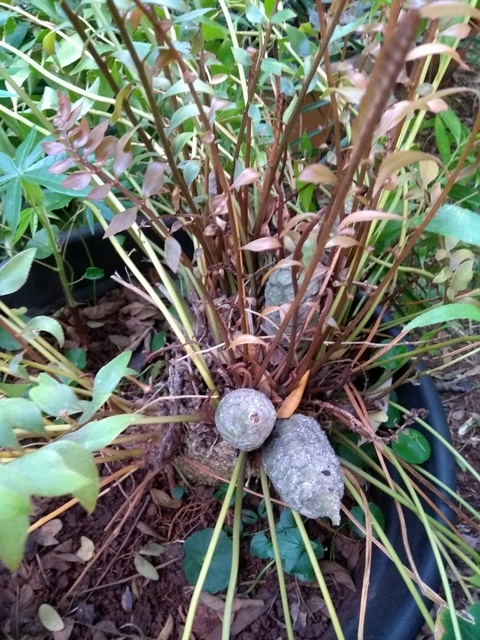 Ornamental Plant for ID : Dattaji Salvi Udyan, Thane : 17JUL19 : AK-27
: 7 posts by 4 authors. Attachments
(3
)

Ornamental plant
seen at the garden
during May,18.

Zamia
Species?
---
It can be some Zamia sp.
---
Even I had suggested it to be some Zamia Species.
---
It can be some Zamia sp.
---
Even I had suggested it to be some Zamia Species.
---
Any way it's belongs to Zamia ….
---
Pictures not so focused.
Zamioculcas zamiifolia ?? 
---