India: Occasional in scrub and dry deciduous forests. Punjab, Rajasthan, Gujarat, Madhya Pradesh, Maharashtra, Andhra Pradesh, Karnataka, Tamil Nadu and Kerala; Pakistan, w. Asia and Tropical Africa as per
BSI Flora of India
;
Please help to id this edible Grewia sp. shrub. Commonly seen in the dry forests of Sathyamangalam. 
Could this be Grewia villosa?
Date/Time- 20-11-2010/ 04:10 PM
Location- Place, Altitude, GPca.300asl; Sathyamangalam RF, TN
Habitat- Garden/ Urban/ Wild/ Type- dry forest [wild]
Plant Habit-shrub
Height/Length- 2 m long
Leaves Type/ Shape/ Size- 10 x 8 cm;
Inflorescence Type/ Size-single
Flowers Size/ Colour/ Calyx/ Bracts- yellow; c. 1 cm across
Fruits Type/ Shape/ Size Seeds- 1-2 cm across 
---
– Yes Grewia villosa because of its villose (hairy) morphology
---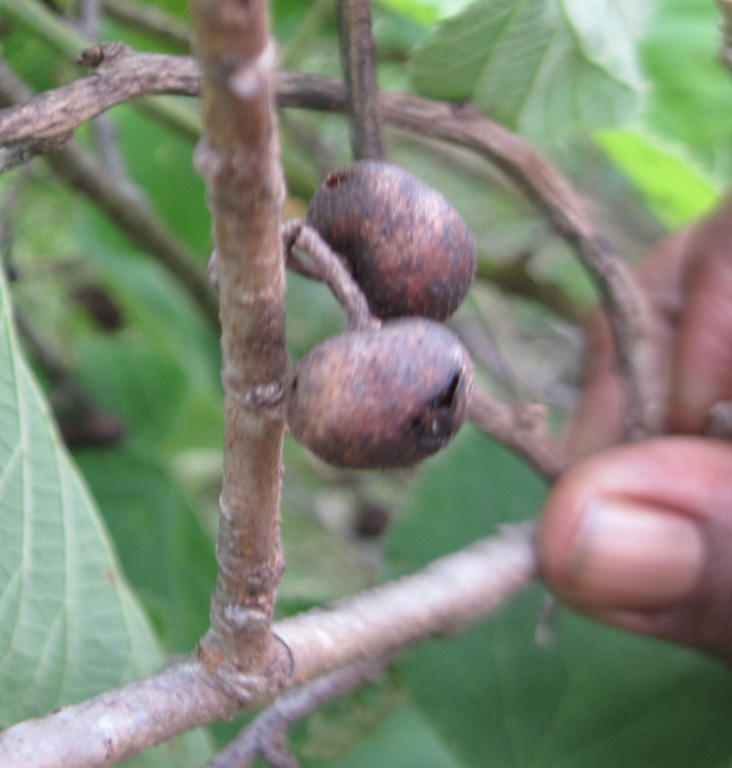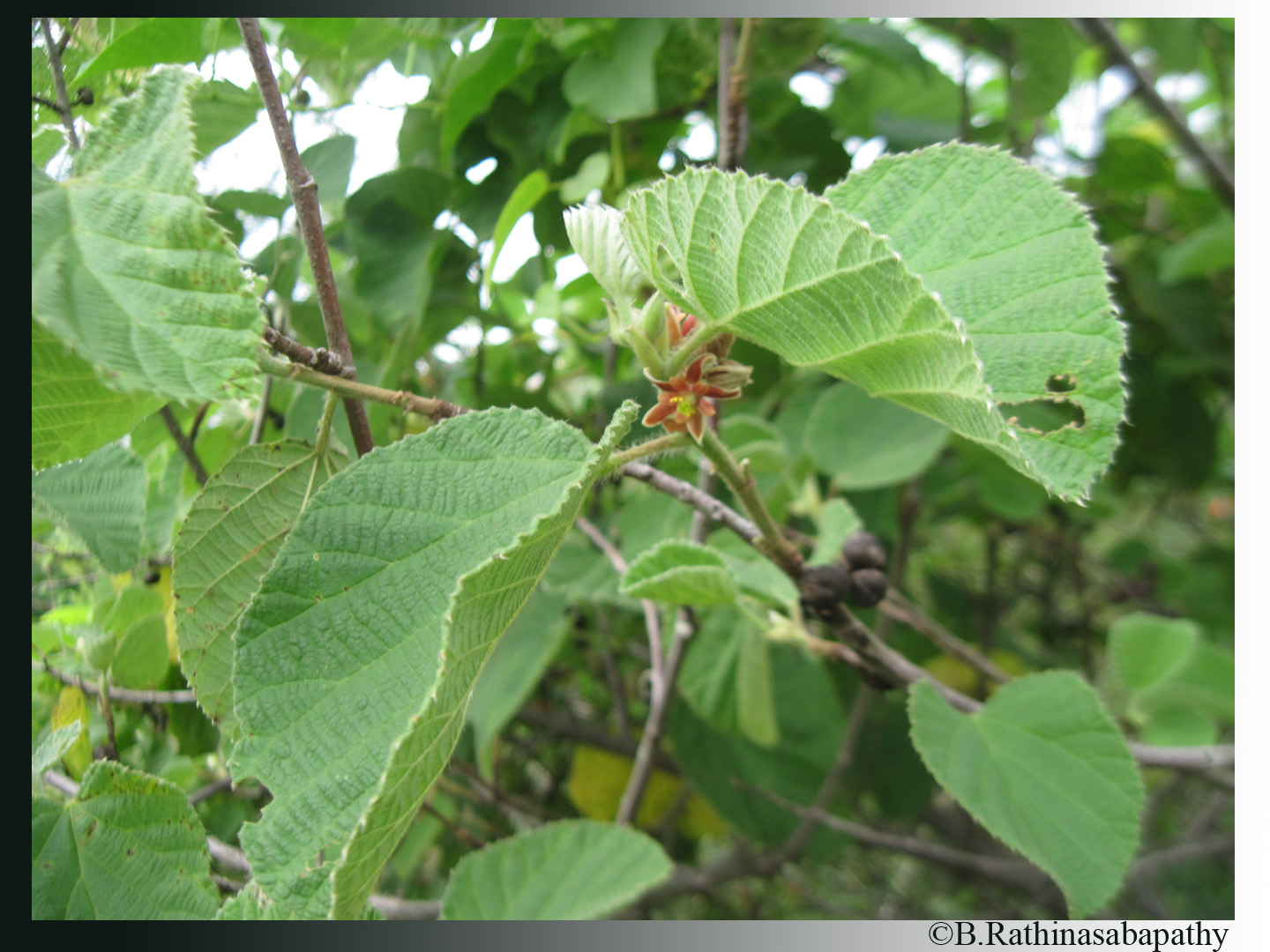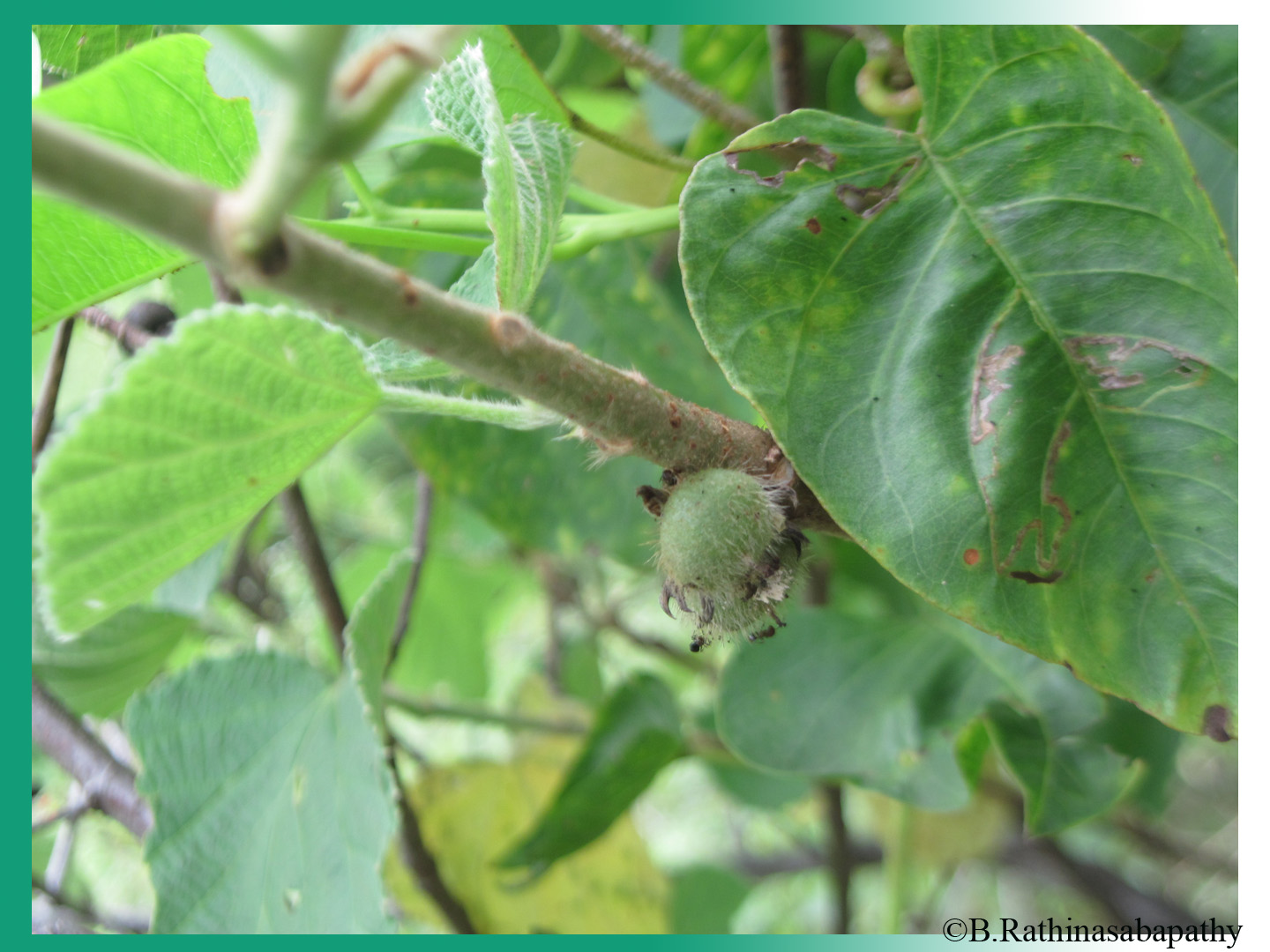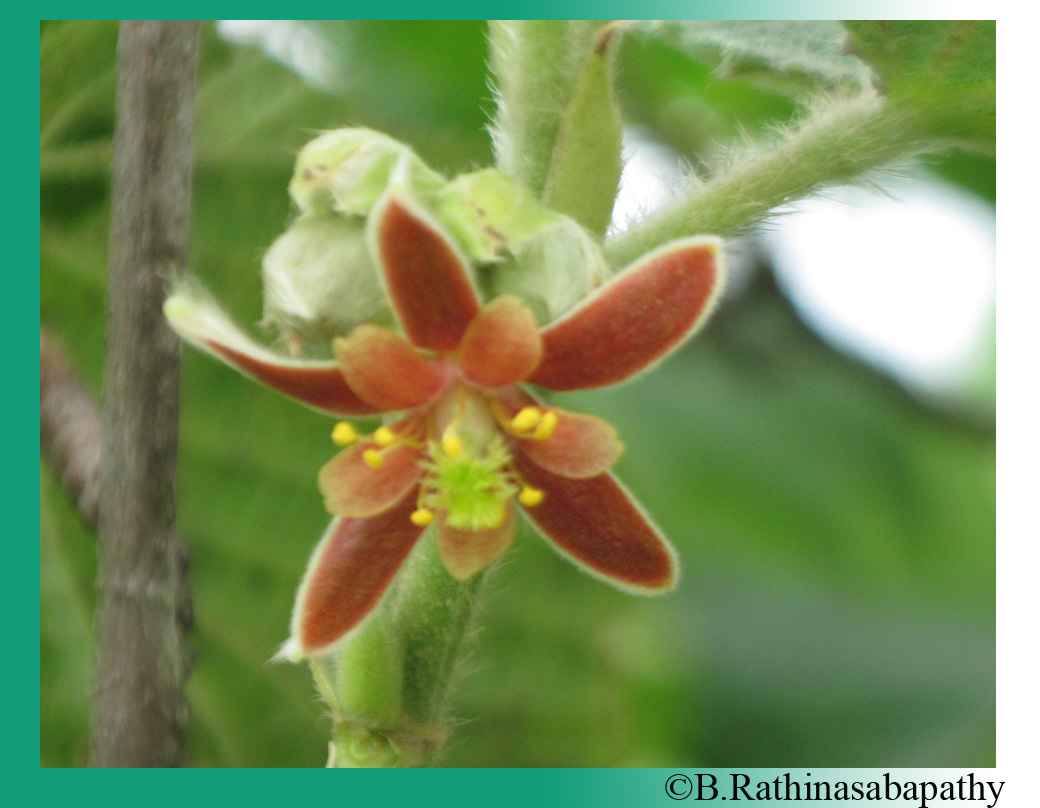 efloraindia: 031211 BRS 237: Attachments (4)
Pl. find the attached file contain photos for sp. confirmation. (Grewia confirm the sp, id. )
Location: NBNP, Anaikatti, Coimbatore
Date: 01.12.2011
Habitat: Garden
Habit: Tree
---
Very interesting flower specimen of this Grewia species.
The leaf seen in the third picture. grewia sp fruit.jpg 344K seems to be of different species: a climber growing on this plant.
---
Looks very like Grewia villosa. http://www.flowersinisrael.com/Grewia_villosa_page.htm
---
Yes to me too it looks like G. villosa Willd.
---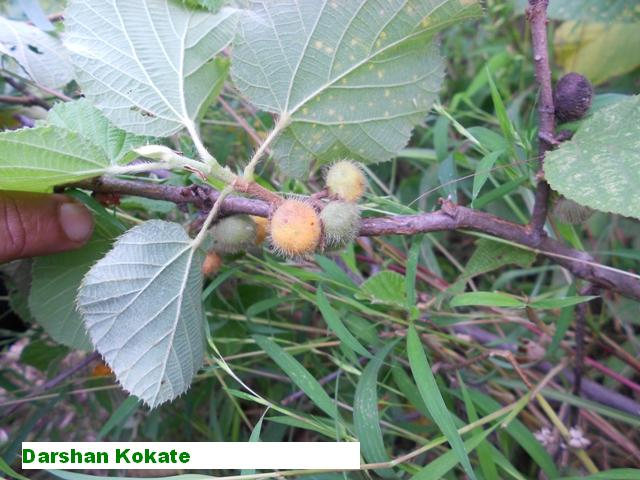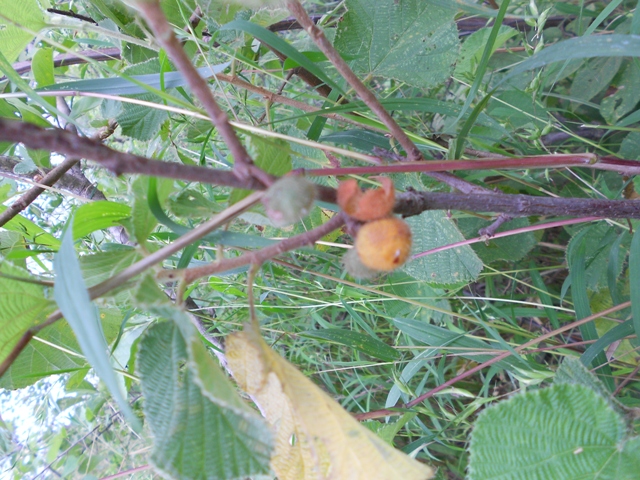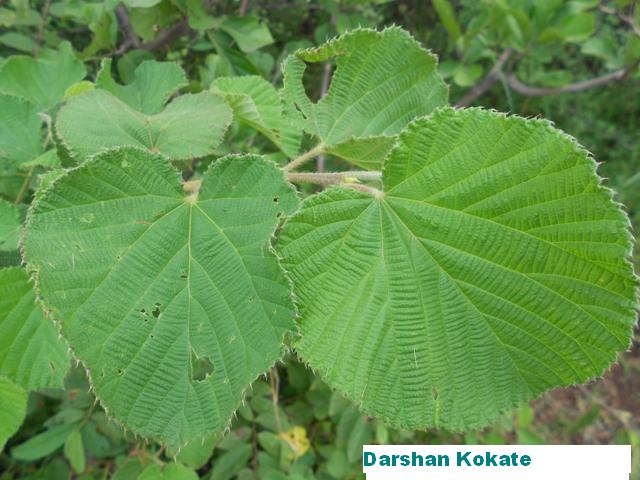 Fwd: Image for identification and validation: Attachments (3)
sending images of
Grewia villosa
, please validate it
---
Yes i also agree for G. villosa 
---
Grewia
villosa
 Willd., shrub from the hill slope of deciduous forest from Dindugul dt of Tamilnadu
---
Yes …, This is Grewia villosa 
---
sending image of Grewia villosa for validaiton
please validate
---
Yes, This is the Grewia I am always sure and confident while confirming its identity as 'Grewia villosa'. 
---
Please identify this Grewia sp.,
Height was approx. 3fts growing in a sandy soil near roadside.
---
Grewia villosa
---
References: