---
Lamium galeobdolon ( Goldnessel : German; Yellow Archangel : engl.): Goldnessel-100_0232.JPG Goldnessel and Purpurroter nessel the rest is Goldnessel. Fotos taken in April 2011, on a bicycletrip. all Lamiums saw on the wayside. Contains nectar and pollen for bees.
cultivated as ornamental plats for gardens. But this wild flower is much more beautiful.
---
This plant is very common in North america too. It also comes in variegated leaf variety
---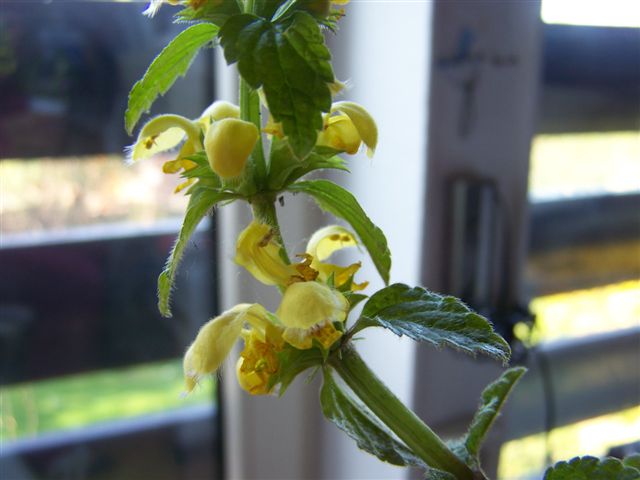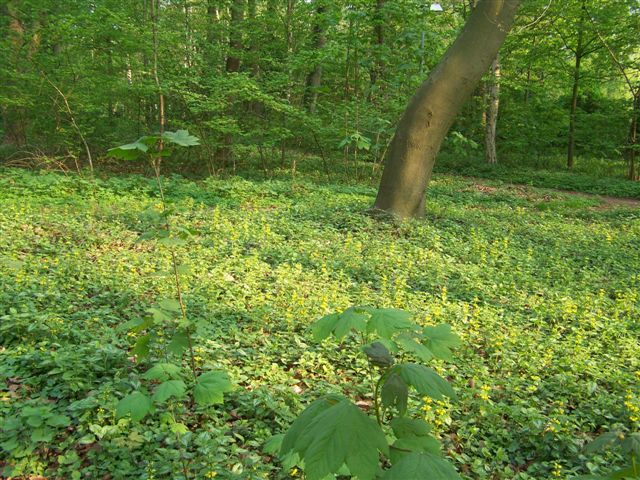 Lamiaceae & Verbenaceae Week: Lamiaceae, Lamiastrum galeobdolon, (Syn.: Galeobdolon luteum) on the banks of Lesum in Bremen: /Lamiastrum galeobdolon/, (Syn.
<http://de.wikipedia.org/wiki/Taxon#Synonyme>: /Galeobdolon luteum/, /Lamiastrum galeobdolon/ L.,)  german: Gold-Taubnessel, Engl. Yellow Archangel
Fotos taken in April 2011.
A very typical picture in March – April on the banks of the river Lesum. 
---

English wiki says it is widespread in Europe, it is indeed just a weed here,
German wiki says it can be found in temperate Eurasien.
So I don't know, if that is the reason, why this plant is new to you.
You are otherwise a mobile plant-encyclopedia. 
---
Plant for ID: EU-ARKOCT14 : 8 posts by 4 authors. Attachments (7)
This plant was also seen near the Rhine falls near Zurich, Switzerland.
Is it some Leucas? Pics were taken in April 2016.
---