India (Madhya Pradesh?, Peninsular region), Cambodia, Laos, Myanmar, North Thailand, Sri Lanka
as per
Synopsis of the Genus Ficus L. (Moraceae) in India
Lal Babu Chaudhary*, Jana Venkata Sudhakar, Anoop Kumar, Omesh Bajpai, Rinkey Tiwari and G. V. S. Murthy-   Taiwania, 57(2): 193-216, 2012;


.
Please find attached images for Ficus talbotii King
Location: Nashik, Maharashtra
January, 2020
---
---
Ficus amplissima
---
I am not sure about F. amplissima with such pointed leaf tips. Any chance for F. talbotii ?
---
This is Ficus talbotii King
---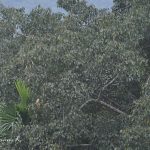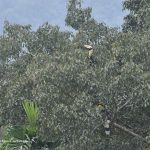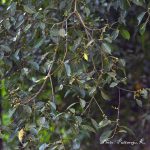 Flora of Uttarara Kannada_ID_Please_16112021 PK1- Ficus?
:
Reposting again as clubbed due to same subject from …
:
Which ficus plant?
Flora of Date/Time – 10/11/2021   –    09:30
Location- Place, Altitude – Uttarara Kannada, Karnataka,
Habitat- Garden/ Urban/ Wild/ Type-   wild
Habit- Tree/ Shrub/ Climber/ Herb-  Tree
Length- 22m,
---
Ficus concinna
---
It looks like Ficus talbotii
---
This is Ficus talbotii King
---
References: