---
.. … do we gather that the fruits of C. plicata are coated with downy hair, and considerably smaller in size (compared to that of C. rottleri) ?
---
..,  size I may not know, but hairs yes
---
As per BSI flora, C. prostrata Dalz.& Gibs. is a prostrate herb, leaf base subcordate and racemes short and C. rottleri (Gies) Juss. syn C. plicata Voigt. is an erect herb 80 cm tall, leaf base truncate or cuneate and racemes elongate. Both, the Alibag plant and Vikaspuri plant, seem to be the latter.
---
BSI Flora Part 4 containing Euphorbiaceae was publishes in 1985, where as recent revision of genus Chrozophora was published by Welzen in 1999.
Welzen, P.C.  van. 1999. Revision and Phylogeny of subtribes Chrozophorinae and Doryxylinae (Euphorbiaceae). Blumea 44: 411–436.
As per Kew Plant List C. prostrata is considered as synonym of C. plicata. Also C. rottleri and C. plicata are two distinct species with the differences I had given earlier yesterday.
---
Chrozophora rottleri :: Pune Feb. 2013: (10 images) Please validate this Chrozophora sp. I think this is Chrozophora rottleri.
Family : Euphorbiaceae.
Observed in Pune in dried riverbed.
Not exactly prostrate but at some places it appeared prostrate too. Some plants like shrub with a height of 3 feet or more.
Overall plants hairy.
Leaves triangular with length and breadth almost same. Large sized leaf around 15cm.
Inflorescence with basal red female flowers and apical male yellow
In a selected twigs the inflorescence appeared longer than the corresponding leaves associated with it.
Ovary/ Fruit: Hairy with stellate flat hairs as shown in the magnified pictures because of which it points to being Chrozophora rottleri.
---
Nice and Complete set of Pics
---
The plant in the photograph is surely Chrozophora rottleri
---
I think that the identity is correct.  … who has revised the genus will be able to confirm it.
---
Euphorbiaceae fortnight::chrozophora plicata:: mm2 : Attachments (2). 5 posts by 2 authors. chrozophora plicata alibaug
---
In my opinion, it is Chrozophora rottleri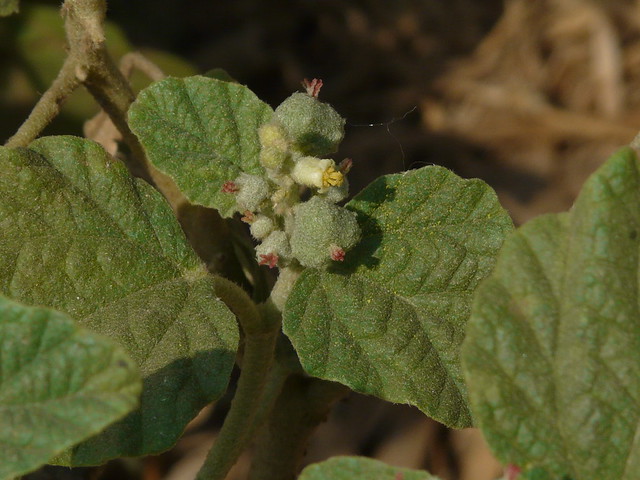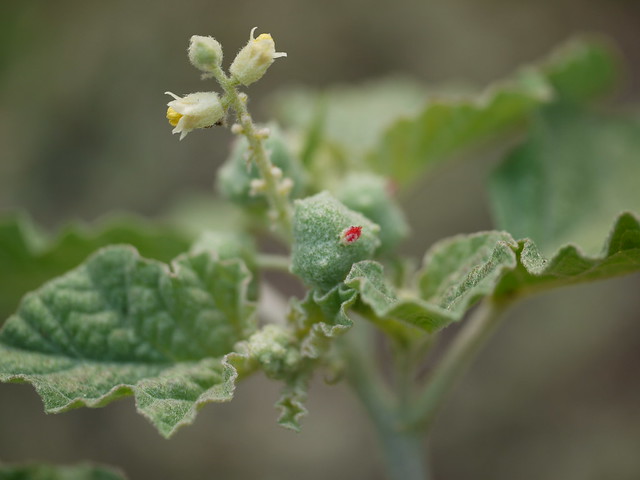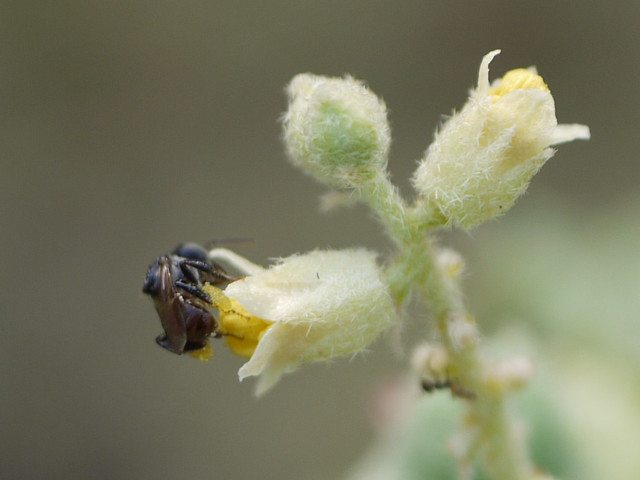 ---
can some one please explain the menaing of tinche?
i always thought a tinche (derived from Latin) meant something to do with a fish? as in a fish called tinca?
References: