China North-Central, China South-Central, China Southeast, Japan, Korea;
Introduced into:
Alabama, Albania, Arkansas, Bulgaria, Connecticut, Illinois, Kentucky, Michigan, New Hampshire, New York, North Carolina, Nova Scotia, Ohio, Ontario, Pennsylvania, Rhode I., South Carolina, Tennessee, Utah, Uzbekistan, Virginia
as per
POWO
;
.
---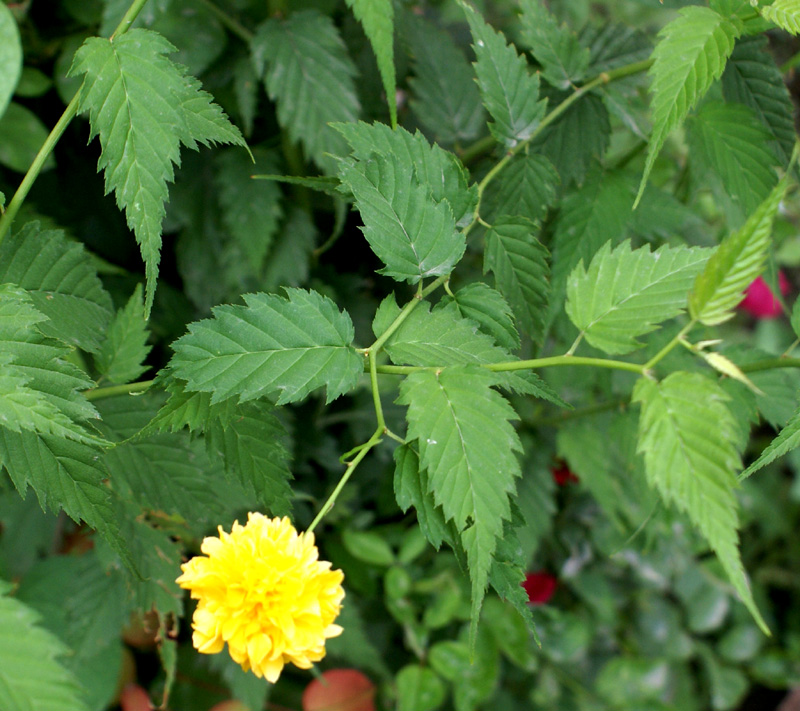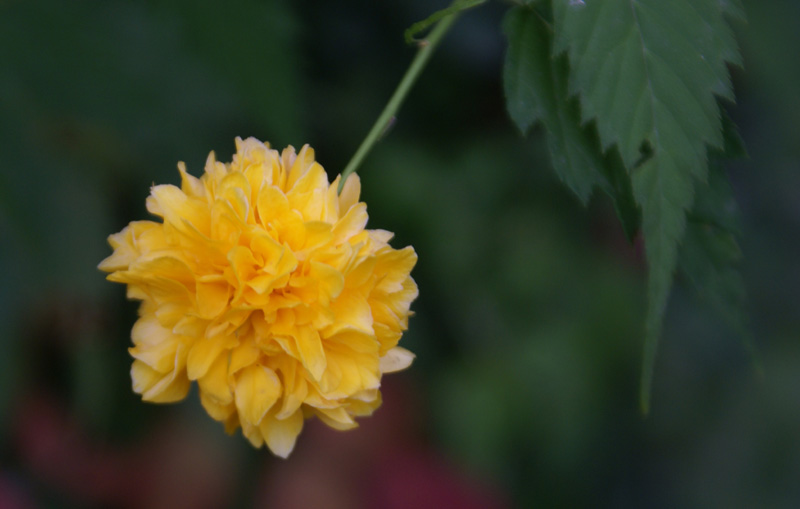 Kerria japonica 'Pleniflora' from Kashmir:
Kerria japonica cultivar Pleniflora, commonly grown in Kashmir. Photographed from our house, Balgarden, Srinagar, Kashmir.
.., you may please add the photograph with leaves to FOI to complete the display (flower is already there)
---
---
Yes it is …
---
Please see my upload from Kashmir
---
---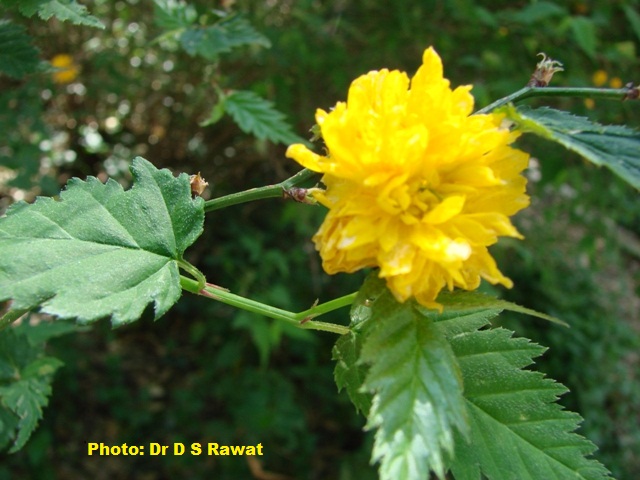 Unidentified Ornamental Shrub from Uttarakhand : Attachments (2). 3 posts by 2 authors.
This ornamental plant is a sparingly branched shrub reaching up to 2m. Planted in the area of Governor's House in Naini Tal Uttarakhand.
Identity is requested !
---
Kerria japonica I hope.
---
Thank you very much Sir.
After your ID I checked the literature (FoC) to compare specimen with description. It matches with description perfectly.

---
,
---
Requesting Flower ID please : 3 posts by 3 authors. No images seen now.
I saw this beautiful flower shrub and have looked hard and not been able to ID or find a nursery which has it. I had seen this above mussoorie at about 7000ft. Hope the images are clear enough..
---
Just a wild guess, could it be Kerria japonica Pleniflora? I had something similar in the Chicago Botanic Gardens, USA. I may be wrong though!!
---
Yes, supporting … It is Kerria japonica (Rosaceae). Also common in Naini Tal.
---
---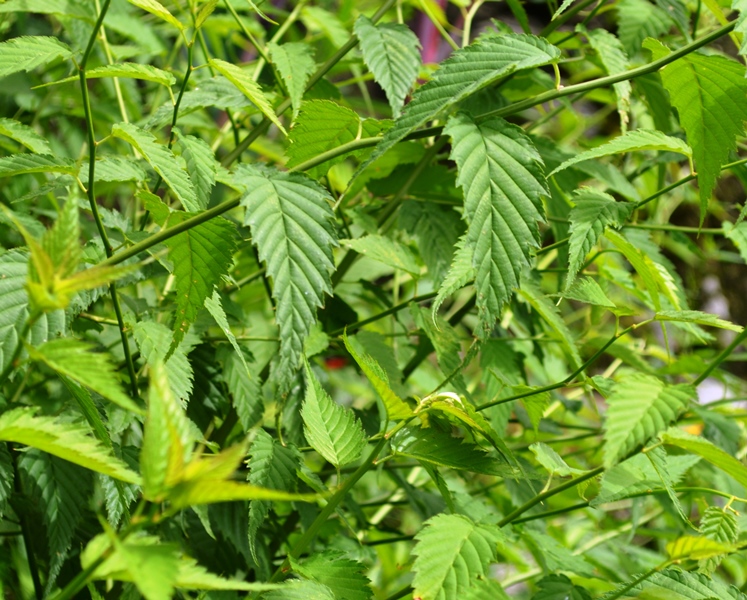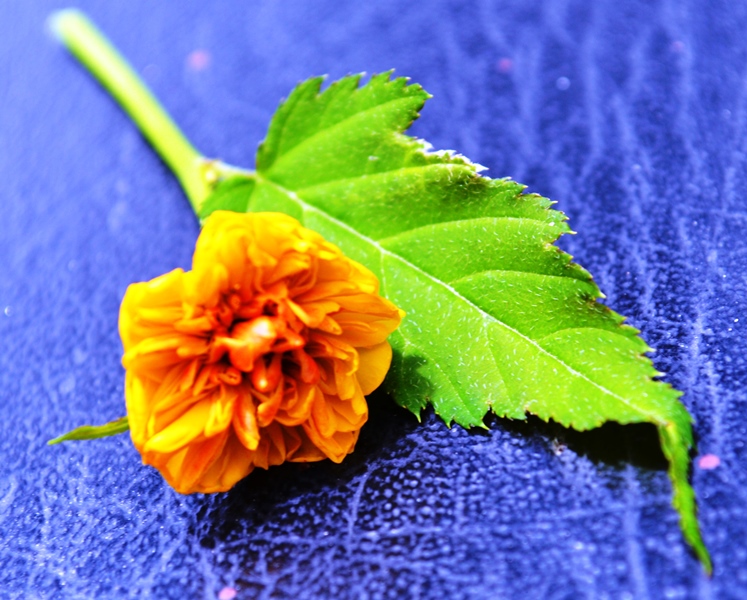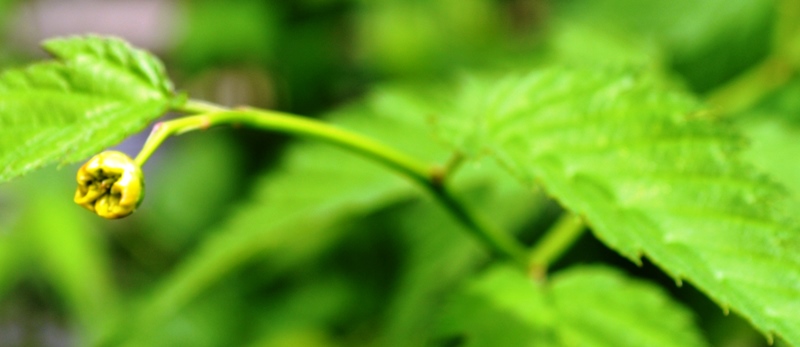 Ornamental undershrub from Manali area.
: 5 posts by 3 authors.
Attachments
(3
)

Ornamental undershrub
---
Kerria japonica. It has yellow flowers. Why these are appearing orange? Was it clicked under low light conditions?
---
Thank you …, it is clicked under low light only.
---
---
---
It is Kerria japonica 'Plena'
---
Rosa banksiae Aiton ??
---
Check simple leaves with characteristic of Kerria
---