Here's is the key from Dr. Almeida's flora : pg 42, Vol V-A
Eria Lindl. (nom.cons.)
1. Flowers solitary on slender scapes E. reticosa
1. Flowers in racemes or spikes——————————————————————2
2. Inflorescence tomentose E. pubescens
2. Inflorescence glabrous———————————————————————3
3. Small plants less than 10 cm high; leaves less than 8 cm long; sepals and petals greenish-yellow—–4
4. Plants leafless at flowering time E. exilis
4. Plants leafy at flowering time; scape straight——————————-5
5. Margins of sepals entire; lip ovate-lanceolate E. conrardii
5. Margins of sepals ciliate with minute gland-tipped hairs; lip pandurate E. microchilos
3. Plant exceeding 10 cm high; leaves 10-20 cm long; sepals and petals white E. mysorensis
---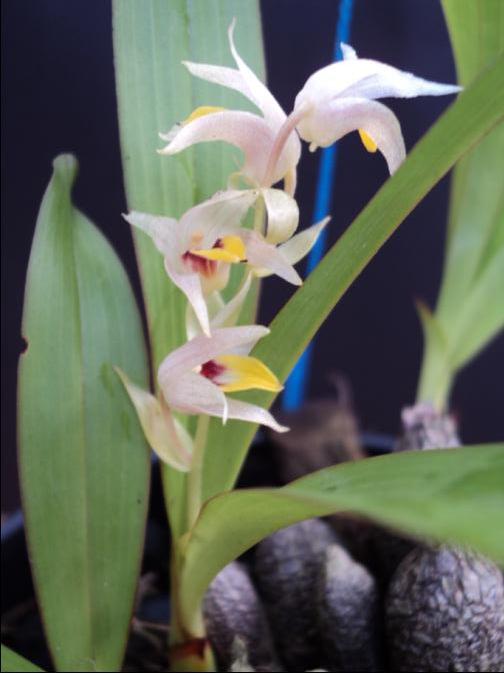 ORCHIDACEAE: ID: Prejith001. Unknown Eria sp.:  I am posting a picture of an Eria which I have difficulty identifying.
Location:
Wynad plateau at 800 meters asl.

Size of flower: About one inch across.

Blooming time: August.
---
This should be Eria mysorensis Lindl. now called as Pinalia mysorensis (Lindl.) Kuntze
---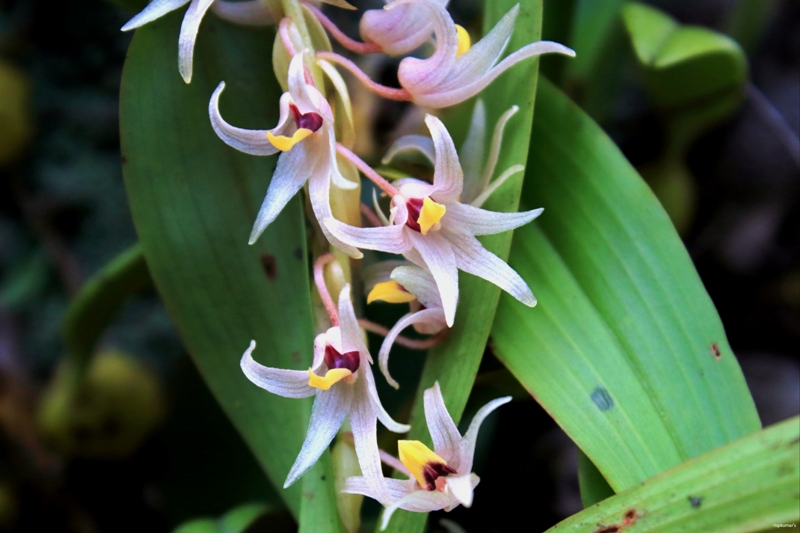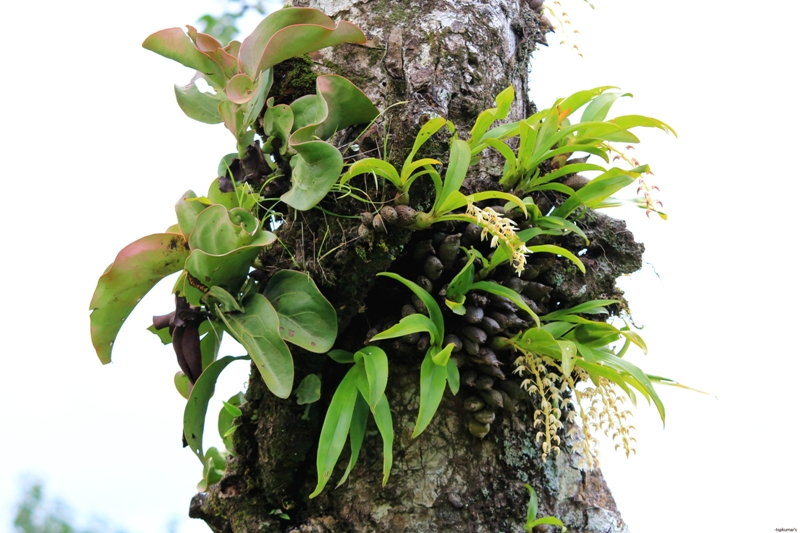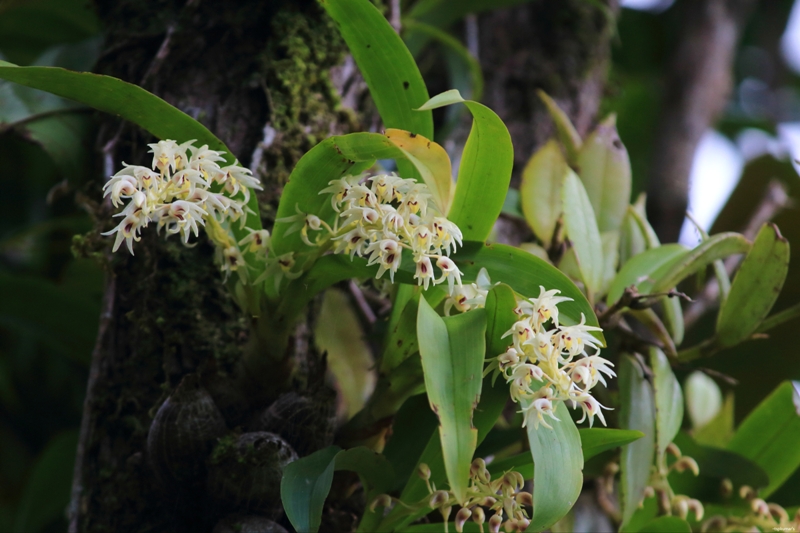 Orchid_1_Gutti_29-7-2015 for ID assistance.
: 2 posts by 2 authors. Attachments
(4)
Submitting images of an epiphytic Orchid for identification.
Date/time: 29-7-2015/ About 5-00 pm

Location: Gutti, Mudigere, Chikmagalur, Karnataka about 1300 msl
Habitat: Wild, epiphytic.

Family: Orchidaceae
Date: 31st July 2016
Place: Chikamagalur, Karnataka
Habit: Epiphytic herb
Habitat: Coffee plantations at around 800 msl
---
Yes Pinalia mysorensis. Beautiful plant. Thanks a lot for sharing.
Presenting few images of Pinalia mysorensis (Orchidaceae)  
Habit:Herb 
Habitat:Wild,epihytic,Shola forest 
Sighting:Mullaianagiri,Chikmagalur,Karnataka,about 1700 msl 
Date:10-08-2016
---
Very nice. Yes this is Eria mysorensis.
---
Submitting images of an orchid for Id assistance.
Date/time: 27-08-2014/about 4-00 PM
Location: Gutti, on the way to Devaramane, Mudigere Taluk, Chikmagalur, Karnataka, about 1500msl
This is an Eria, now called Pinalia, but I cant make out the species. I need a pic of proper flower from front.
---
Its Eria spp. need clear pics of flowers
---
I think this is Eria mysorensis. Not easy to confirm with this pic, but the species is found in Karnataka.
---
References: