Pl. find the attached file contain photos of bromeliads for sp. confirmation.
Like this there are two more colours are there.
Location: Peelamedu, Coimbatore from a Home garden.
---
I think Cryptanthus zonatus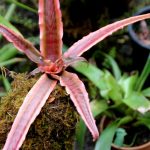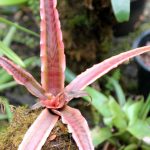 Cryptanthus fosterianus from Plantae Paradise HP-GS16072021-1
: 2 images.
Cryptanthus fosterianus
,  now considered as synonym of
C. zonatus
but differentiated in narrower leaves, mostly less than 4 cm broad and serrated edges.
Clicked
from Plantae Paradise Nursery,
Datyar Village, Solan district Himachal Pradesh
on 29-5-2015
---
References:
Shutter Stock
---
.
---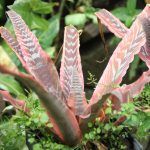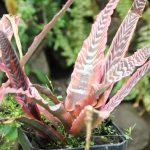 Cryptanthus zonatus from Plantae Paradise HP-GS16072021-2: 2 images.
Cryptanthus zonatus (Vis.) Vis.
Bromeloid with cross gray markings on its leaves, being broader than C. fosterianus in width, and distinctly broadened towards base.
Clicked from
Plantae Paradise Nursery,
Datyar Village, Solan district Himachal Pradesh
on 29-5-2015
---