---
ID of tree called Karap:
date: 6.11.11
Location: Vihigaon Near Kasara Dist Thane Maharashtra
Locally called Karap
It is a tree almost 30-40 feet tall
bark: dark cracked
Leaves at the ends of the branches
Leaves simple opposite 5-10 cm by 3-4 cm
Ovate petioles only 0.5 cm
younger leaves seen reddish and later light green.
fruits are small and black when ripe edible and consumed by humans
---
… based on common name karap OR karpa, there is at least one species, which you may check for: Lepisanthes tetraphylla
---
I have referred to the name Lepisanthes tetraphylla before. but it has
2 Major differences
1. the leaves of Lepisanthes tetraphylla are compound
2. the leaves of Lepisanthes tetraphylla are alternately arranged.
---
I have posted the photographs of karap here
http://www.flickr.com/photos/69588091@N06/6327521967/in/photostream
---
Possibly Lagerstroemia microcarpa, Nana in marathi. A capsule picture can confirm the ID.
---
I checked out for Nana but the plant has white bark while the one i saw had a dark almost black bark.
leaves of Nana are lance shaped with a slight acuminate apex while the tree i saw had ovate leaves.
I do not think it would be L. microcarpa
---
It may be Ixora arborea. But more details of the plant are needed to confirm the id.
---
I am uploading photographs of the trees as i have managed to capture.
I am willing to improve my skills to enable better identification.
---
I happened to talk to a few people working in the same area who told me that the local people call Memecylon umbellatum as karap. Now I think I need to observe its flowers to confirm.
---
Here is another thread giving pictures:
Date/Time-30/3/2011- 09 AM
Location- Place, Altitude, GPS- Assam,
Habitat- Garden/ Urban/ Wild/ Type- Wild Type
Plant Habit- Tree/ Shrub/ Climber/ Herb- Climbing shrub
Leaves Type/ Shape/ Size- 10-14X6-10
Inflorescence Type/ Size- as seen in the photos
Flowers Size/ Colour/ Calyx/ Bracts- Greenish
Fruits Type/ Shape/ Size Seeds- not seen
Occurance- common
---
---
Tree of Mt Slamet: Could you help me ID our tree please. A tree, ca 8 m tall, 10 – 20 cm diameter. Mt Slamet ca 2200 m alt.
After seeing the roadside tree posted by …, on 26 Nov 11, I think our tree is Quercus sundaica, Q. induta, or Q. lincata? Thank you.
---
Not Quercus please, nor was … tree so. It was Alnus NEPALENSIS
Your tree has distinct moniliform pods/fruits
---
Do you have distribution of Colebrookea oppositifolia Sm. Dr. Widodo ?
---
I don't know whether we have or not, because I have never seen Colebrookea.  Based on the references it is distributed in India, Pakistan, Nepal, Bhutan, Assam, Bangladesh, Myanmar, Thailand and Yunnan, not in Indonesia.
---
Elsholtzia is also possible as similar inflorescence seen in Elsholtzia fruticosa
---
It has got no distribution in Indonesia !
---
---
identification no 050911sn1: Kindly identify.I am sure it is Terminalia chebula(Hirda).But I need your validation.
date/time:aug 11
location: mulshi,pune
habitat:wild
plant habit:tree
height/length:more than 10 ft.
---
I am sorry … i may be wrong but this doesn't seem like Hirda….leaves are too thick to be that of Hirda and fruits too much rounded….
---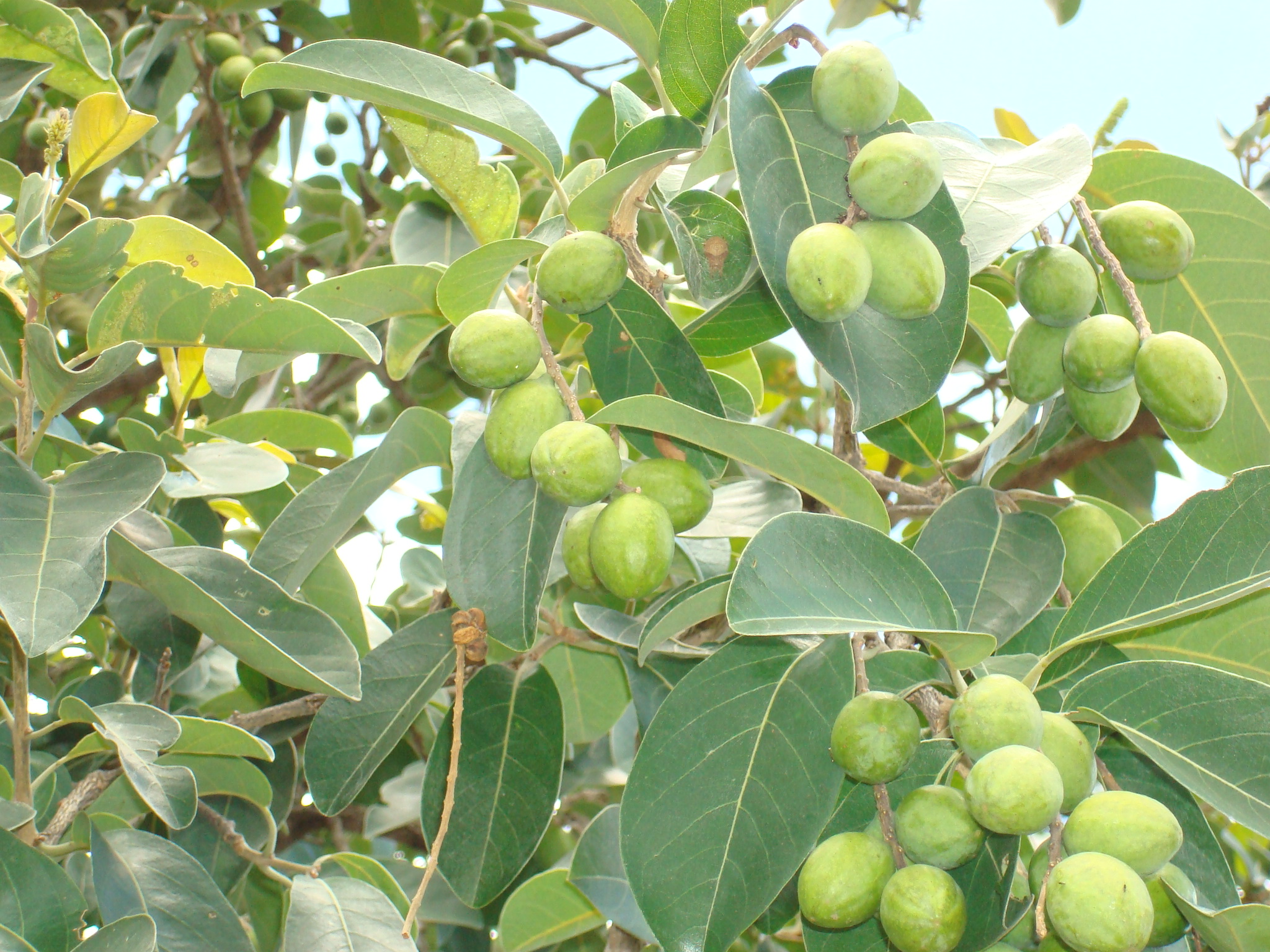 I here with attaching Terminalia chebula
---
It is not T. chebula for sure.
---
The leaf looks like species of Calophyllum, but sessile fruits?
---
---
Pls identify this tree: Need help identifying this tree..Think it is the cannonball tree.. Am I right?
---
This looks more like a Boabab tree [Adansonia digitata].
---
It is extremely different from Canon ball and Boabab tree.
---
Crateva sp. ?
---
---
just interesting pointy emerging  leaves: I realise with only one pic this may be difficult/ impossible.
Please can someone id this tree?
Pic taken in GANTOK. SIKKIM. 7th April 2011
Habitat….. Private garden.
Large tree.
No mature leaves or flowers… just interesting pointy emerging leaves.
---
---
Height/Length- about 8-10 cms
Leaves Type/ Shape/ Size-green
Inflorescence Type/ Size- green I think
Flowers Size/ Colour/ Calyx/ Bracts- flowers had not bloomed then but I checked again after some days it appeared to be the same
Fruits Type/ Shape/ Size Seeds- not seen
---
---
efloraofin​dia:"For Id 06112011MR​1'' wild plant with shiny leaves Pune:
Date/Time- Oct 2011
Kindly help Id this plant growing in wild at Pune
about a foot in height.with shiny green leaves
I have observed it for a month and it has not changed in height neither flowered
---
.
---
W.Bengal plant_ID plz_RKC01_23072012: Attaching an image sent by one of my friends for ID plz.
Locality: Buxa National Park, W. Bengal
Date: April, 2012.
---