An interesting species of Crotalaria from Nilgiri Biosphere Reserve, Crotolaria agathiflora ssp. engleri
It is the only one Crotalaria species seen in India in Tree form.
---
Nice pictures and valuable information. Crotalaria tree!
---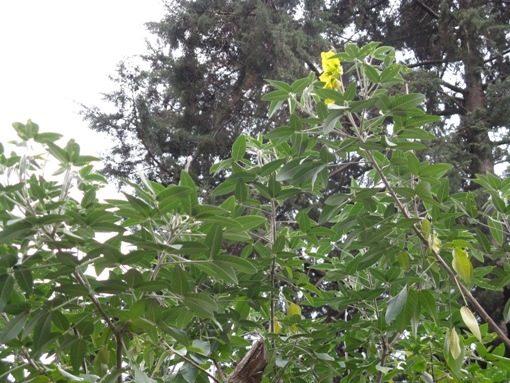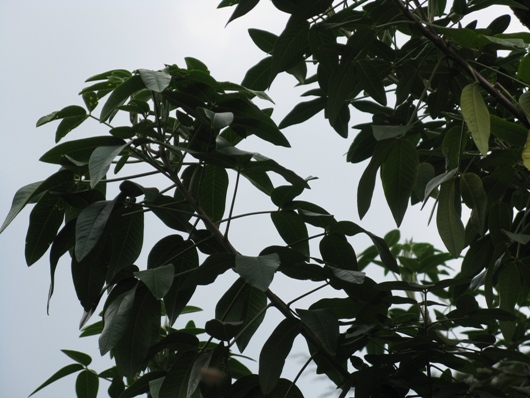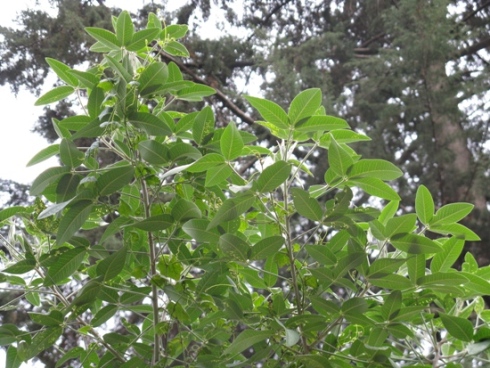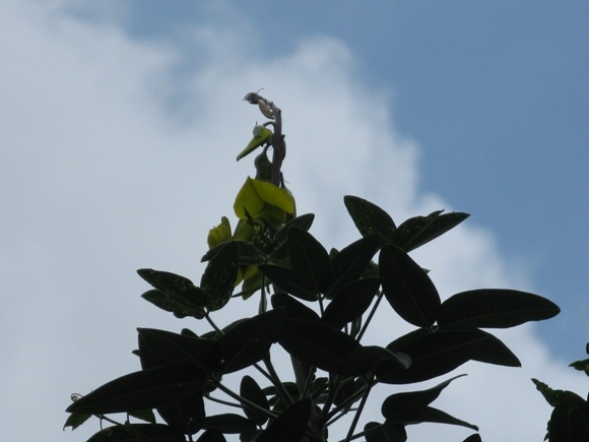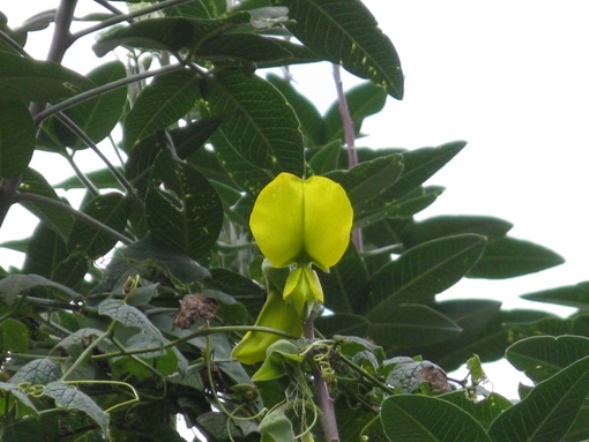 Crotalaria from Ooty for ID 250411MK3:  Please help to id this Crotalaria sp. seen on the roadsides in Ooty town, Nilgiris.
Date/Time- 18-04-2011 / 05:00 PM
Location- Place, Altitude, GPca.2000asl; Ooty, TN
Habitat- Garden/ Urban/ Wild/ Type- roadside
Plant Habit-shrub
Height/Length- 2-2.5 m long
Leaves Type/ Shape/ Size- 3-foliolate; each 5 x 2 cm
Inflorescence Type/ Size- terminal raceme
Flowers Size/ Colour/ Calyx/ Bracts- yellow; 3 cm long
Fruits Type/ Shape/ Size Seeds- not observed
Other Information like Fragrance, Pollinator, Uses etc.-
---
May be Crotalaria laburnifolia. Details of fruits required to confirm the id.
---
I think it is Crotalaria agatiflora subsp. engleri (Baker f.) Polhill as per images herein.
---
This is probably the same posted by me from Kodaikanal earlier.
---
This picture was taken by my daughter when she went to Silchar from her office in August,18.
I have just one picture and no more details please.
---
Please check Crotolaria sp. in efi. 
---
References: