Hamilton's Bridelia • Hindi: गोंदनी Gondni • Marathi: चिकणी chikani, जंगली असण jungali asana • Telugu: Panchothkam, Pantangi;
.
… sitting on this unidentified plant since SEP 2007 🙁
Place and dates are put within the image file names.
Looks to me some species of Bridelia, or yet broadly some species from Phyllanthaceae … or it could be some other you know.
---
How about Securinega virosa (Roxb. ex Willd.) Baill.
PHYLLANTHACEAE….
---
…, looks like a close match!
---
Doesnt the overall appearence, roughness of leaves, arrangement of flowers, give a look of Grievea sps??/
---
Please note that petals are absent in Securinega virosa. Here they can be clearly seen. Also the flowers have nearly 5 mm long pedicels. Here they are sessile.
---
it is Bridelia hamiltoniana Wall. ex. Hook.f., Fl. Brit. India 5: 271, 1886; Cooke, Fl. Pres. Bombay 3: 68, 1958 (Repr.); Singh et al, Fl. Mah. St.
2: 865, 2001; Almeida, Fl. Mah. 4: 263, 2003; Pradhan et al, Fl. SGNP 550, 2005.
Synonyms: B. montana (Roxb.) Willd. var. hamiltoniana (Wall. ex Hook.f.) Haines, Bot. Bihar & Orissa 1: 125, 1925.
Common name: Chicknee
common in and around forest areas in Mumbai.
---
It is common  here at Alibag, and local marathi name is Chikankadi. Edible ones
---
Bridelia hamiltoniana is fairly common in and around Bombay as also in the Borivali N.P.
---
Forgot to mention this is one species of Bridelia which doesn't have spines.
---
---
---
… this ID has been resolved as Bridelia hamiltoniana.
---
---
A synonym of Bridelia montana.
---
---
efloraindia: 171111 BRS171: 1 correct image as above.
Pl. find the attached file contain photos of
Bridelia montana
from NBNP Garden, Anaikatti, Coimbatore.
Habit: Tree

Date: Dec. 2010
---
I think the second picture might be Zizyphus oenoplia please check the inflorescence in the first picture and the fruits in the second one; in the second one they are axillary!
---
---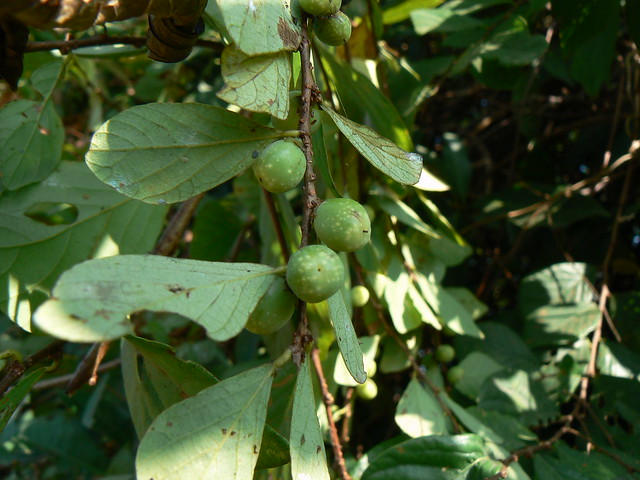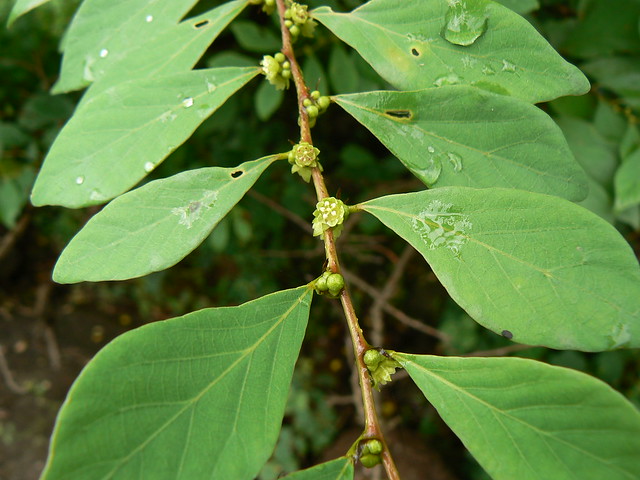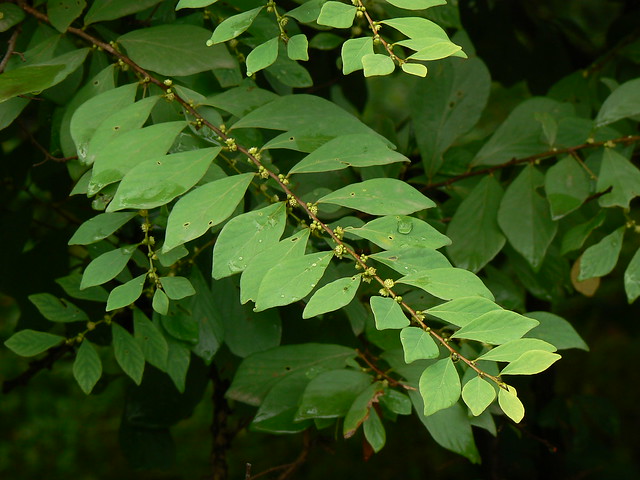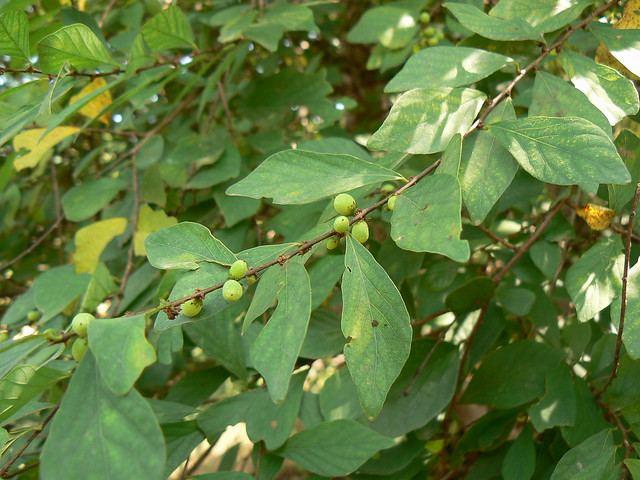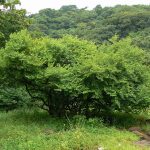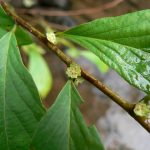 Euphorbiaceae fortnight :: Phyllanthaceae :: Bridelia montana at CBD Hills :: DV11 : 6 images. 7 posts by 4 authors.
Bridelia montana (Roxb.) Willd. … Phyllanthaceae, Euphorbiaceae s. l.
… popular synonym: Bridelia hamiltoniana Wall. ex Müll.Arg.
at CBD Hills, Navi Mumbai on 16 SEP 07
at CBD Hills, Navi Mumbai

on 03 NOV 07
---