---
ID request-221011-PKA3:
Seen this plant at Sarchu, (Manali- Leh Route).
Altitude: Approx: 14000 ft.
Date/Time: 12-09-2011 / 01:30PM
Habitat: Wild
---
I hope Krascheninnikovia ceratoides (syn: Eurotia ceratoides)
---
---
I had seen this plant at Sarchu, (Manali- Leh Route).
Altitude: Approx: 14000 ft.
Bot. name: Krascheninnikovia ceratoides (syn: Eurotia ceratoides).
Family: Chenopodiaceae
---
Thanks a lot for sharing an unusual plant Krascheninnikovia ceratoides (L.) Gueldenst.
Happy to see an unusual Eurasian Genus Krascheninnikovia, in the honor of Stepan Petrovich Krasheninnikov, a Russian explorer and great geographist.
---
---
Ladakh flora 4.
: 10 posts by 2 authors. Attachments
(2)

Id pl of the
herb
in Ladakh.
---
What I understood to be within Chenopodiaceae – a difficult family. 
According to the most up-to-date check-list for Ladakh by Dickore & Klimes, now within the Amaranthaceae.
It has similarities to Krascheninnikovia ceratoides but does not match well the typical forms of this – seems rather variable.
Stewart and 'Flowers of the Himalaya' only recognised this species but Dickore & Klimes also list K.pungens.  They said, " K.ceratoides and K.pungens seem fairly distinct and mutually exclusive through much of the Karakoram, although the nature of the taxa within the genus, their morphological definition and delimitation are apparently poorly understood. … the identification of several specimens from this area remains doubtful".
I currently do not know how to distinguish between the two species and my suggestion of K.ceratoides for the images taken by … in Ladakh is speculative.

---
Thanks for link – great images again. Certainly similar.
Brings back memories of rocky hillsides with clumps of
Kraschenninikovia
covered in white.
---
---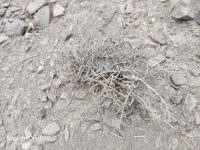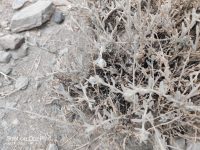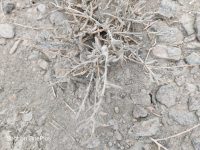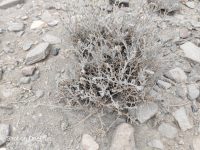 060722 JM 2
: 4 images.
This was the only plant (shrub), I could find
in and around Pangong lake, in Lukung on 18.6.22.
---
Adding more images.
5 images.
---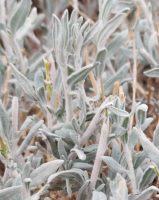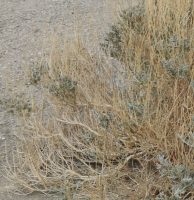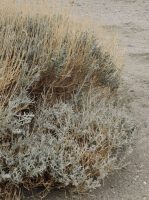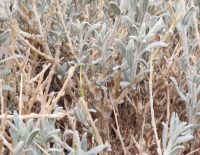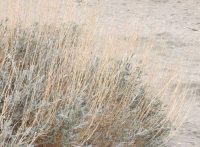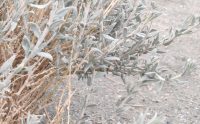 Attaching close up images.
6 high res. images
---
Krascheninnikovia pungens
---
Seems to match as per GBIF specimen, FoP illustration and Wikimedia Commons image.
---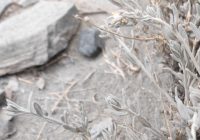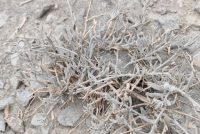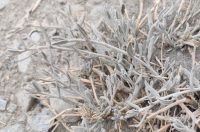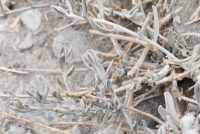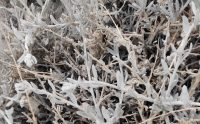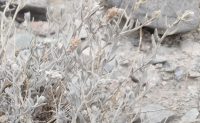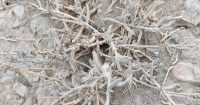 Attaching more high res. cropped images.
---
---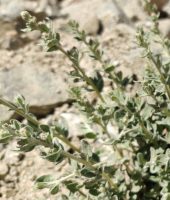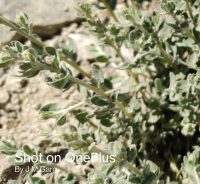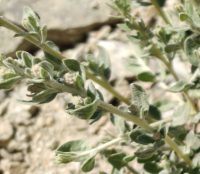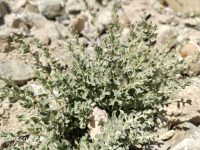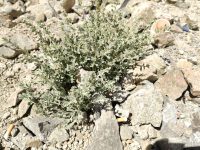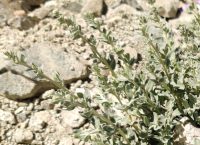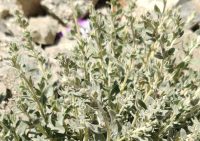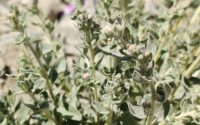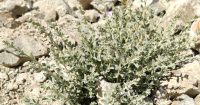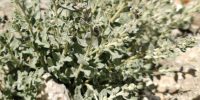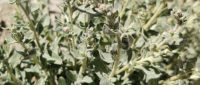 Christolea crassifolia ?- Ladakh
: 12 images- 9 high res.
Along the roadside
on the Leh-Khardung La road before South Pullu (15,300 ft) on 15.6.22 in Ladakh.
---
References: