Images by Arvind Kadus (Inserted by J.M.Garg)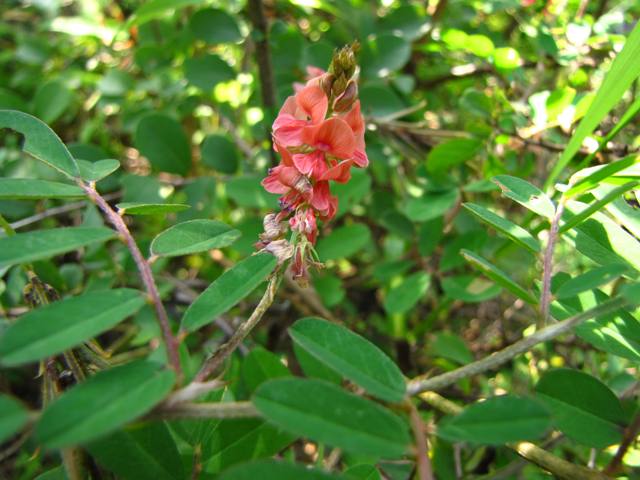 Indigofera sp. ID pl. : 5 posts by 4 authors. Attachments (1)
Indigofera sp. ID Pl.
---
For me this looks like Indigofera astragalina
---
…, as far as i know, I. astragalina has broadly oblong, opposite leaflets and terminal, elongated racemes.
But the posted picture shows narrow, alternate leaflets and shorter, axillary racemes.
You may refer Dr.Sanjappa's revision for an unambiguous id.
---
.
---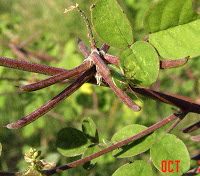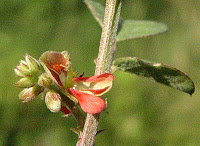 fabaceae shrub w/ reddish stems … pls help id AS-19Oct2012-2:
Found growing in the wild
,
outskirts of Chennai

About 18″ height, Fruit and flower in early october,
Stems were reddish.
Fruit pod about 10-12 mm long, 1.5 mm across
Flower is coral red, papilionaceous, about 3 or 4 mm length
---
Based on earlier EFOI post I think this may be Indigofera prostrata ?
Re: [efloraindia:100765] Fwd: Fabaceae-Faboideae (Papilionaceae) Week: Lespedeza sp. from Chakrata Tiger fall area
---