SE. India, Sri Lanka, China (S. Yunnan) to Indo-China
as per
WCSP
 ;





¿ stak-iss-FRI-nos ? — from the Greek stachys (spike) and phrynos (frog); referring to marshy habitat … CPQBG
spi-KAH-tum or spy-KAY-tum — grows ears (like corn), in spikes … Dave's Botanary
commonly known as: marsh maranta, spiked arrowroot • Marathi: मरांटा maranta
botanical names: Stachyphrynium spicatum (Roxb.) K.Schum. … synonyms: Halopegia cadelliana (King ex Baker) K.Schum. • Maranta caespitosa A.Dietr. • Maranta spicata Thwaites [Illegitimate] • Phrynium cadellianum King ex Baker • Phrynium spicatum Roxb. • Phrynium zeylanicum Benth. • Phyllodes spicata (Roxb.) Kuntze • Stachyphrynium cadellianum (King ex Baker) N.P.Balakr. • Stachyphrynium mekongense Gagnep. • Stachyphrynium sinense H.Li • Stachyphrynium tetranthum K.Larsen • Stachyphrynium zeylanicum (Benth.) K.Schum. … The Plants List
~ ~ ~ ~ ~ ~ ~ ~ ~ ~ ~ ~ ~ ~ ~ ~ ~ ~ ~ ~ ~ ~ ~ ~ ~ ~ ~ ~ ~ ~ ~ ~ ~ ~ ~ ~ ~ ~
Photographed at at Yeoor Hills (part of Sanjay Gandhi National Park) … 24 JUN 12
---
---
---
Stachyphrynium spicatum (Roxb.) K.Schum. … (family: Marantaceae)
¿ stak-iss-FRI-nos ? — from Greek stachys (spike) and phrynos (frog); the marsh habitat
…
CPQBG
spi-KAH-tum or spy-KAY-tum — grows ears (like corn), in spikes …
Dave's Botanary
Jun 24, 2012 …
at Yeoor Hills (part of Sanjay Gandhi National Park), Mumbai
commonly known as
: marsh maranta, spiked arrowroot •
Marathi
: मरांटा maranta
Native to: s India, Sri Lanka, s China, Indo-China
References
:
Further Flowers of Sahyadri
by Shrikant Ingalhalikar •
Global Species
more views
: Jun 24, 2012 … at Yeoor Hills (part of Sanjay Gandhi National Park), Mumbai
Oct 31, 2010 … at Yeoor Hills (part of Sanjay Gandhi National Park), Mumbai
---
I had seen the leaves of this plant but not the flowers. Thanks for showing this unique sp.
---
Have been seeing this plant for two years while exploring Yeoor Hills, and was getting more eager to see it flowering some day of the year — until few days back … clarified that it flowers in June, and that the flower spike rises just about 1 – 2 inches above the ground with just about a cm wide flower.
Finally got it last weekend.
---
---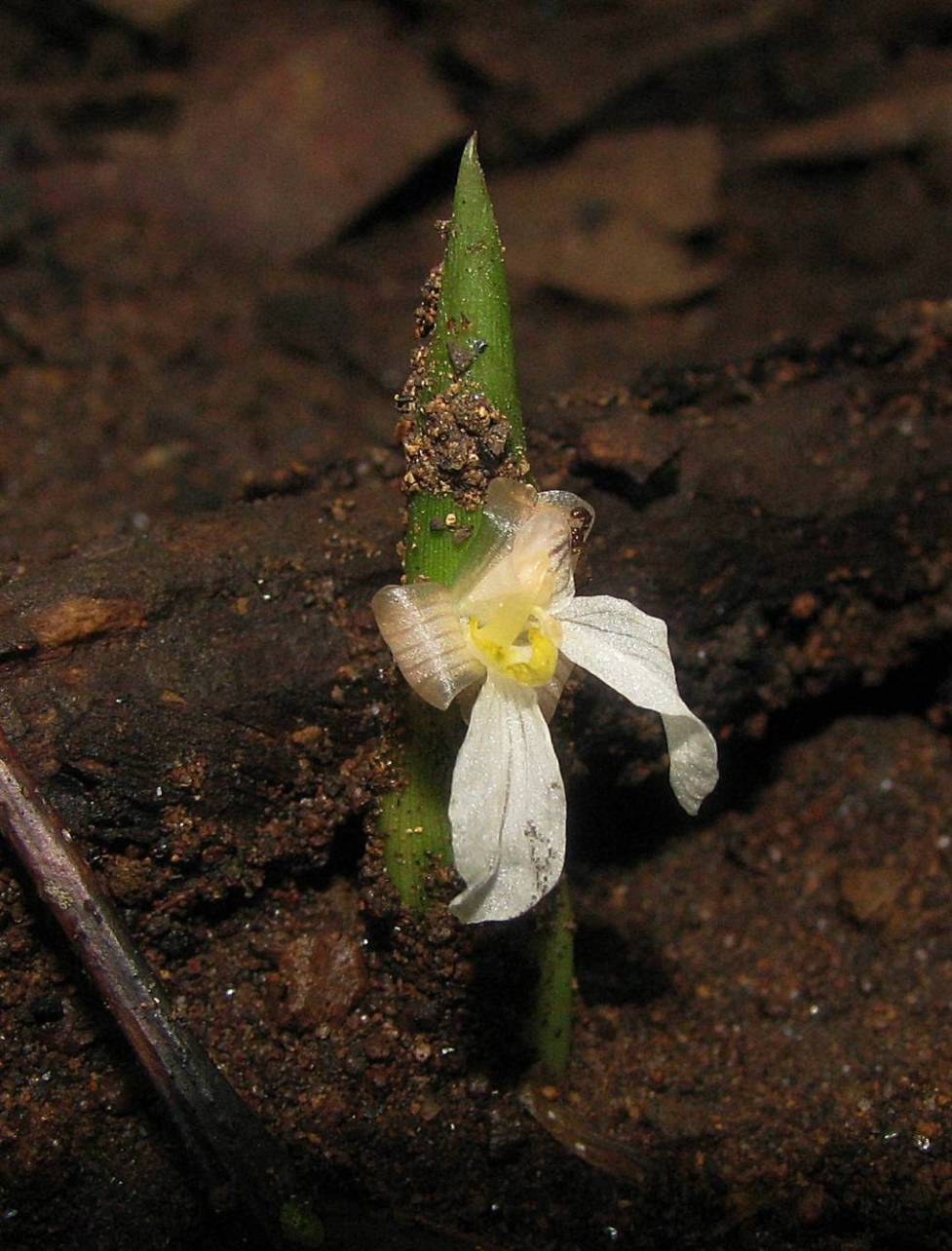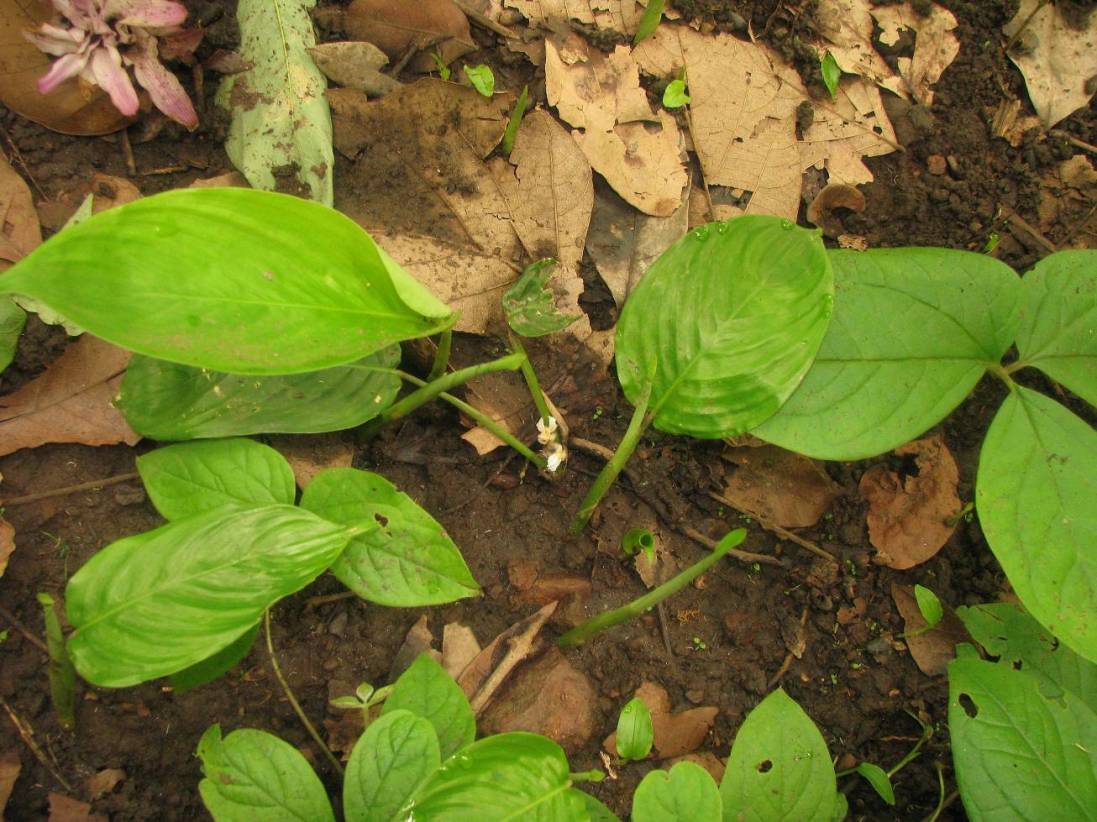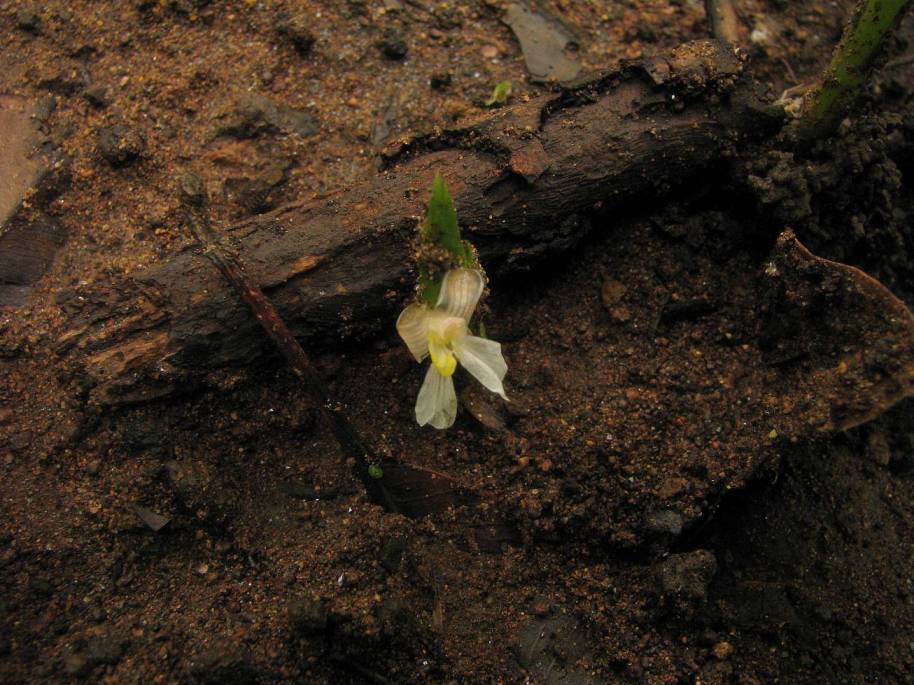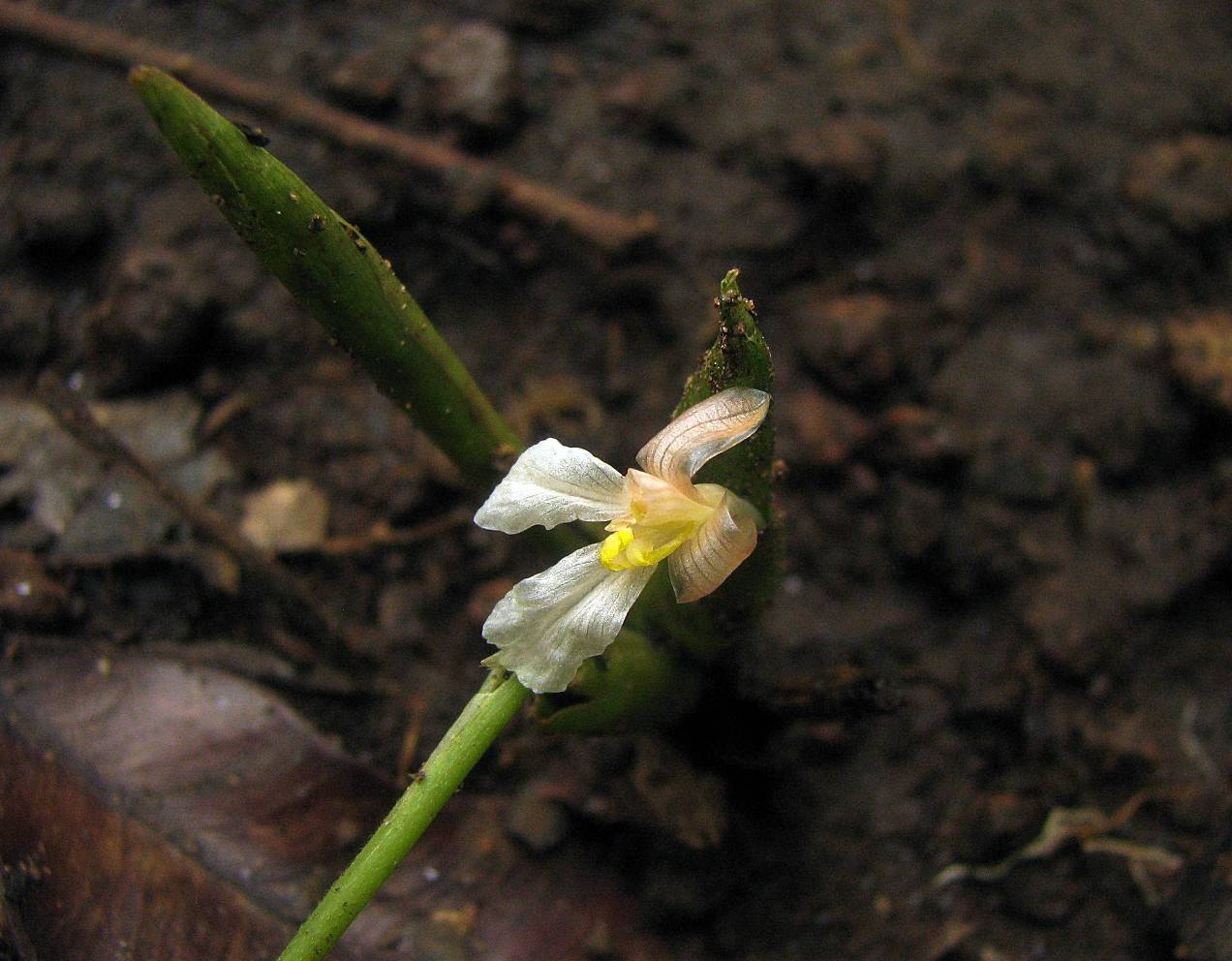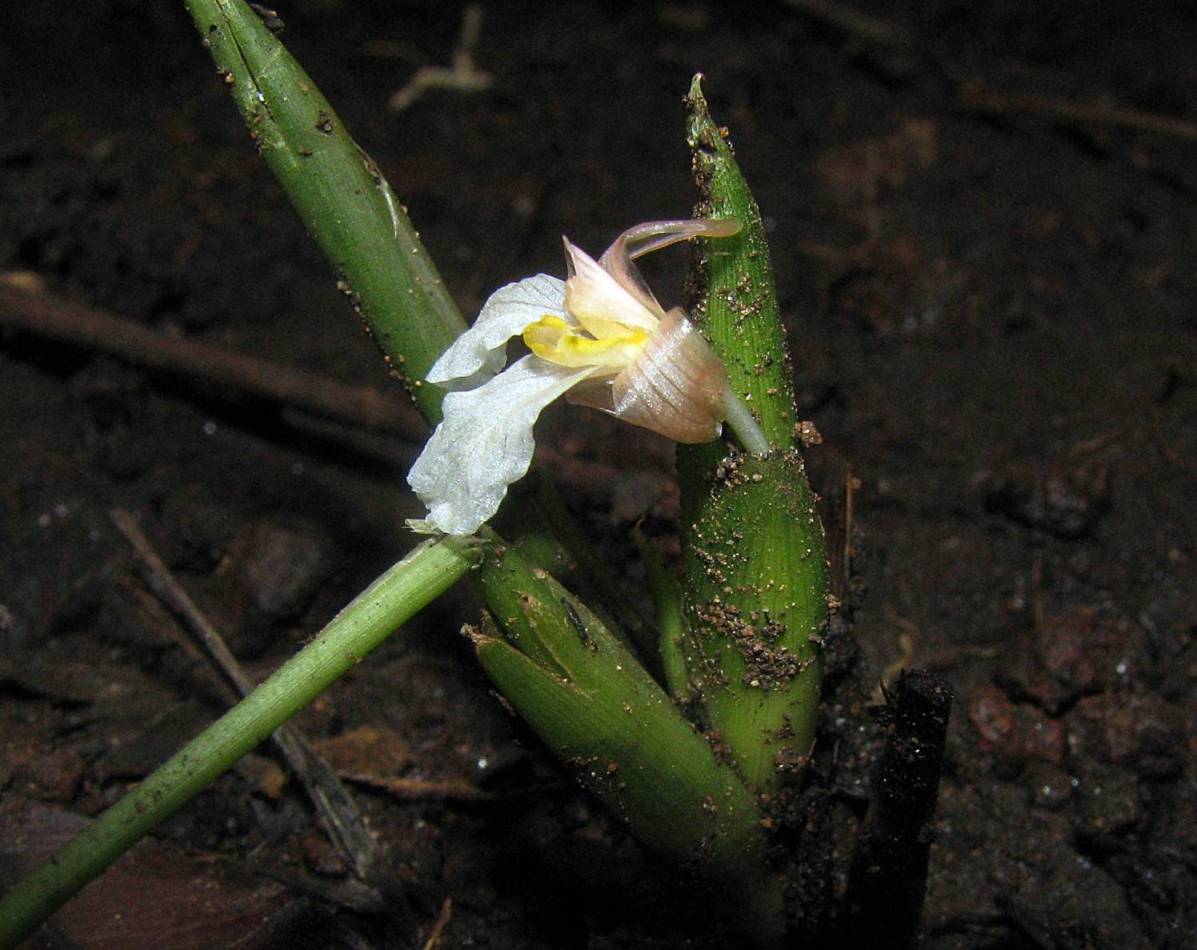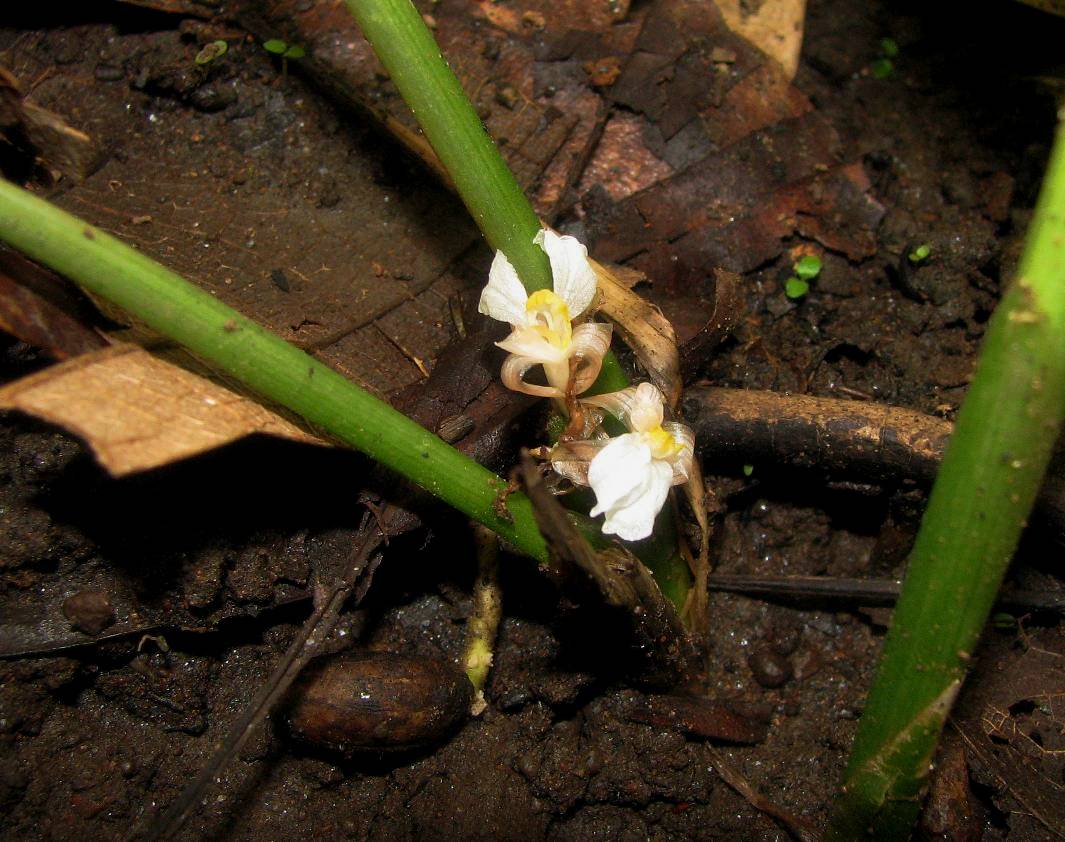 Stachyphrynium spicatum: 6 images.
Sharing few photographs of "Stachyphrynium spicatum" (Family: Marantaceae) from Sanjay Gandhi National Park, Mumbai.
Common name: Maranta.
Date/Time: 01-07-2012/ 02:15PM.
Habitat: Wild
Plant Habit: Herb.
---
Very good Discovery from SGNP
---
No flowers, only leaves.
Leaves having a pointed end.
Plants approx 3 feet in height.
Id please.
---
Ctenanthe compressa
---
at which place in SGNP.. i guess in garden. not the forest area???
---
… looks like the marsh maranta … Stachyphrynium spicatum (Roxb.) K.Schum. (family: Marantaceae),
Will wait for validating comment(s).
---
… are you sure of the plant's height as 3 ft ? … to me the height seems just 1 to 1.5 ft.
---
You are right.The height was not 3 feet. It was an approximate height I had written.
On second thoughts, these are
probably 1.5 to 2 feet maximum.
When you are travelling with a group, like I did with TAW, it is difficult to take pictures & also catch up with the group. As in the thick jungle, you do not want to be left behind.
Generally you have to remember the plants later, this can be confusing at times.
Thanks for correcting me.
…, 
these were found growing wild deep in the SGNP, near a stream and not in a garden.

Zingiber cernuum
was found growing near it.
159 ID wild plant Zingiberaceae: 18 images.
Please ID wild plant,
Location: near Reserve Forest, Chathamattom, Ernakulam District, (Kochi) Kerala PIN:686671
Altitude: 1400fsl
Flower date: 12.09.2021, 10.25am
Habitat: wild moisture
Plant habit: erect, no stem, annual, tubers/rhizome
Height: 02 feet
Leaves: alternate, fleshy petioles, oblong, apex, size:25×7cm or less
Flower: 2 petals, diameter:07mm, white, non fragrant
Fruit: capsule, green into brown, size:6×2.5mm, edible
Seed: brown, 2 nos., semi ovoid, size:3×1.5mm
Camera: mobile Samsung Galaxy A21s
Stachyphrynium spicatum of family Marantaceae
---
References: