Trigonella gracilis Benth.;
Afghanistan (N) ; India (N) ; Himachal Pradesh; Jammu-Kashmir ; Punjab ; Uttar Pradesh; Nepal (N) Pakistan (N)
as per
ILDIS
;
.
---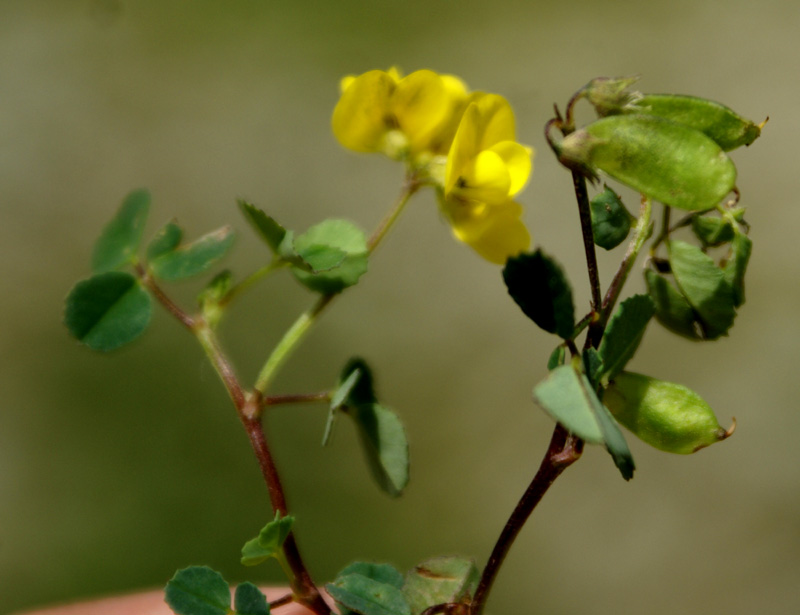 Trigonella gracilis from Apharwat, Kashmir:
Trigonella gracilis
Benth. in Royle, Illustr. Bot.Himal.Mount. 197. 1835. 
Trailing perennial herb toothed trifoliate leaves, obovate-cuneate 6-12 mm long leaflets and petiole shorter than leaflets; inflorescence 1-5 flowered, on peduncle longer than leaves; pedicel 2 mm; calyx about 4 mm long with lobes as long as tube; petals yellow, 4-6 mm long; pod 6-12 mm long, 3 mm broad, flat, glabrous, 1-3 seeded.

Photographed from
slopes of Aoharwat mountain, alt. 3200 m in Kashmir
.

---
.
---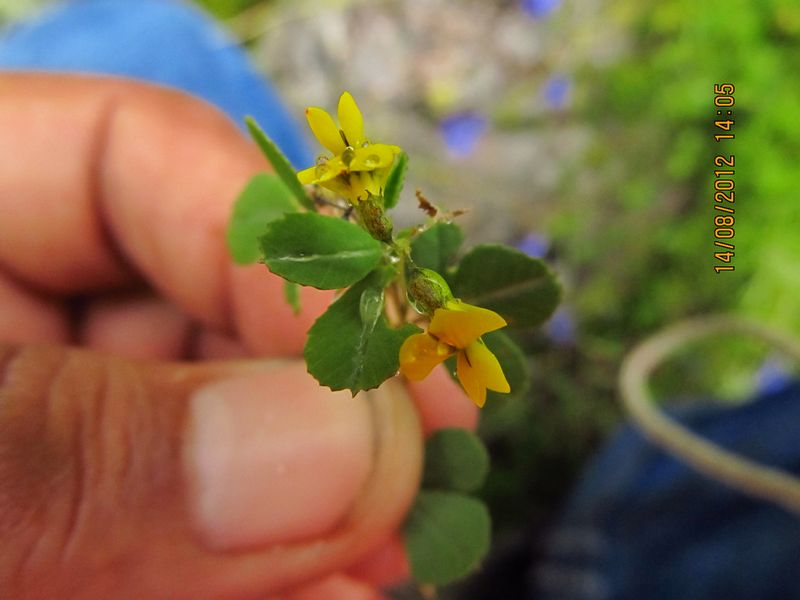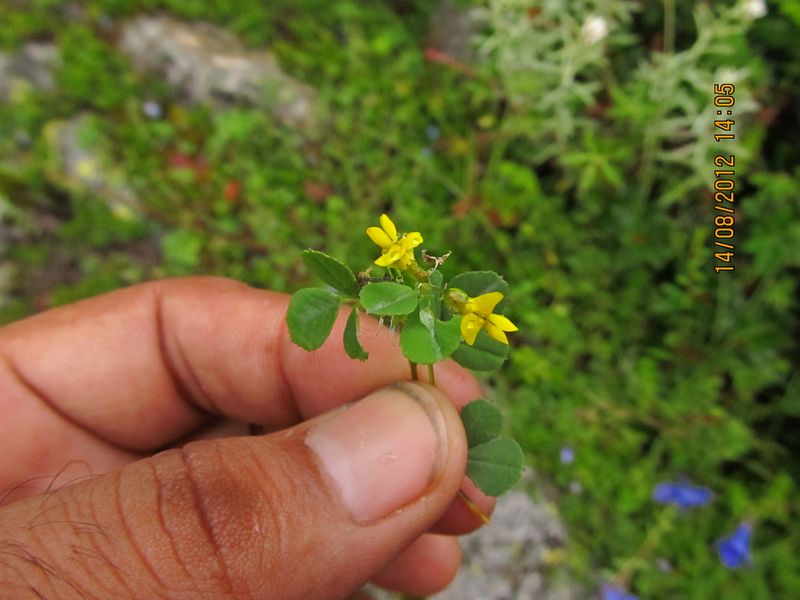 Vof Week: Trigonella sp for id from Valley:
Trigonella
sp for id from
Valley
shot from Main valley
pls id
---
I hope Trigonella gracilis
I had photographed from same altitude in Kashmir- efi thread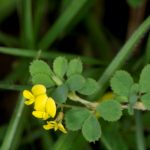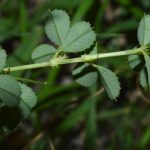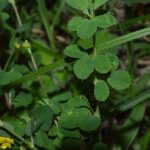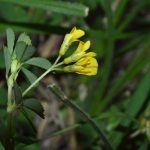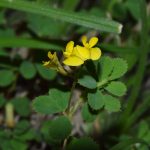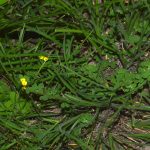 SK 3024 07 October 2021
:
Location:Jumla, West Nepal
Altitude: 2304m./2514m.
Date: 17 August 2021
Habit : Wild
Medicago lupulina
L. ??
---
Looks different as per images at Medicago lupulina
---
This appears to be the same as in SK 3019 06 October 2021, as stipules appears to be similar.
---
This is Trigonella gracilis Benth. as per POWO specimen, GBIF specimen- one, two and FoP illustration.
---