I am sorry that i could not get any data on this grass, for i was in a hurry to catch a train in order to return home after a hectic day.
Species : UNKNOWN
Habit & Habitat :
about 2.5 feet tall, hispid (?) node, beside railway track, facing agri-land
Date : 1/8/12, 5.43 P.M.
Bothriochloa bladhii (Retz.) S.T.Blake, also known as Bothriochloa intermedia
---
Thank you for the ID of this grass. I searched for more info after getting the ID from you –
---
---
---
Resembles Dichanthimum Or Could be Bithriochloa too,
---
I don't think it's either of those two
---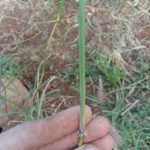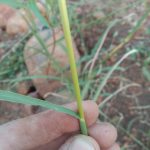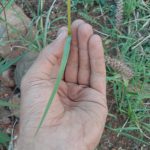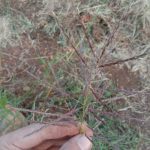 Need grass Id: Bothriocloa?
: 4 images.
Bhopal
Black soil near water

15/11/2021
---
Bothriochloa bladhii (B.intermedia)
---
References: