A plant which resembled Perilla sp. which we had id'd here earlier… but smaller…
Location Near Dalhousie
Altitude 1200 mts
Habitat wild, near streams
Habit herb
Height 18-20 inches
Season October
---
It much resembles some Elsholtzia sp.
---
perhaps E. incisa ????
---
Thank you … It could well be Elsholtzia stachyodes as E-flora records indicate it's presence in Chamba district too…
---
It could be Elsholtzia ciliata (Thunb.) Hylander (E. cristata Willd.) or Elsholtzia eriocalyx
please check.
---
I think both
E. ciliata
and
E. eriocalyx
are much different plants with with much shorter condensed inflorescence barely exceeding 6 cm. This plant looks much similar to
E. fruticosa
in long slender inflorescence, but leaves are different being almost glabrous and shining in appearance (not white lanate), suddenly narrowed at apex (and not gradually acuminate), and more coarsely toothed. Perhaps at this stage
E. stachyodes
should be the most logical choice as suggested by …
---
This again seems to me any Elsholtzia species..
Your valuable inputs requested for fixing the id..
This was recorded from Gori valley area.. 
---
This is either
Elsholtzia stachyoides
or
E. major.
---
This aromatic shrub was recorded from Dehradun-Mussoorie road.. hopefully this is Elsholtzia species..
Please help to conclude..
---
Adding one more picture showing some flowers.. Attachments (1)
---
Elsholtzia
species in eFIoraofindia (with details/ keys from published papers/ regional floras/ FRLHT/ FOI/ efloras/ books etc., where ever available)
---
---
Seen this
Lamiaceae
herb en-route Rolla at GHNP at altitude of approx 1600m.
Date/Time: 24-09-2014 / 10:30AM
---
A complete stranger to me. Never seen before.
Have a little resemblace with Ajuga macrosperma inflorescence or with Elsholtzia inflorescence?
Hoping for a correct ID too.
---
I think it should be Elsholtzia stachyodes (Link) Raizada & H.O.Saxena as per images herein. 
---
I remember capturing the same from Mussoorie area, in October 2013..
I strongly believe I am right in considering it same to the one uploaded here…
Here are my pics, if they can be of any help, though they are poorly captured..
---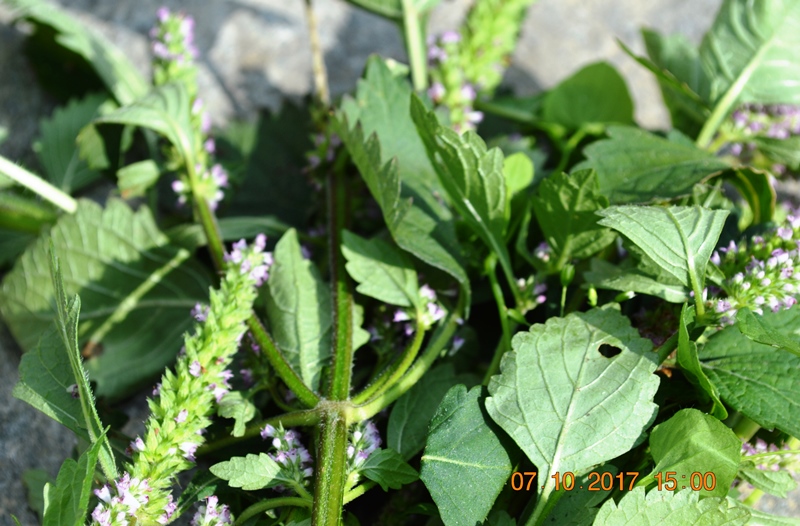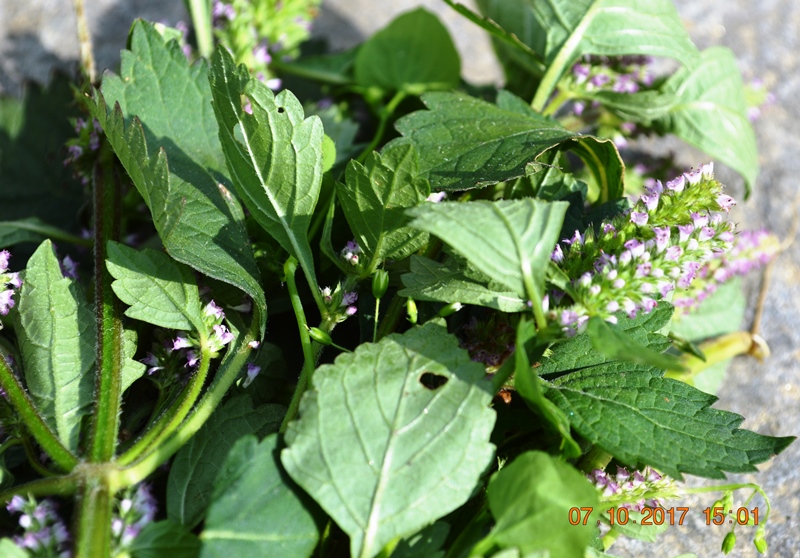 Pogostemon sp 211017 : 3 posts by 3 authors. Attachments (3)
Pogostemon sp from Pindari way (kharkia), Uthrakand; wild aromatic herb, frequently available.
---
References: