Images by Alok Mahendroo (Id by Gurcharan Singh & J.M.Garg) (Inserted by J.M.Garg) (For
more images & complete details, click on the links)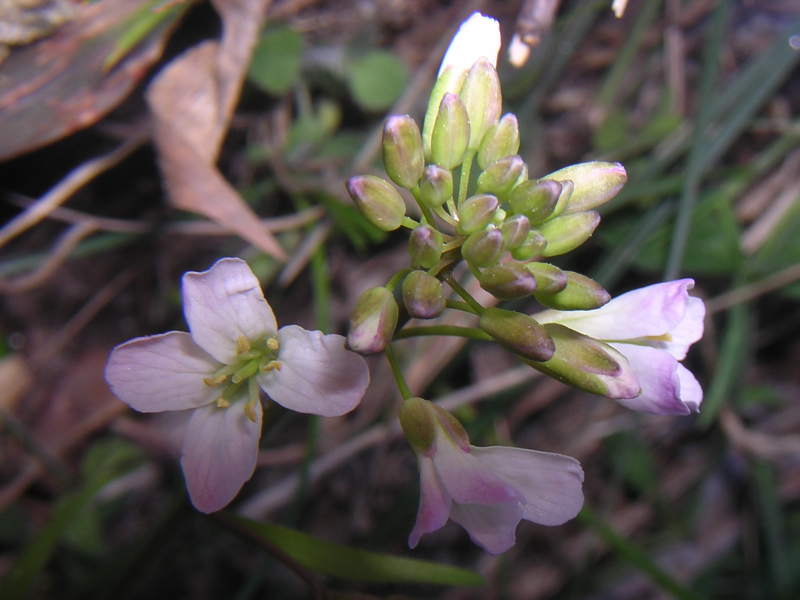 ---
Mustard family abounds.. this time of the year…
Location Kalatope
Habitat wild
Habit Herb
Altitude 2100 mt
Height 18 inches
flowers with a tinge of pink
---
This one I also photographed last year from Gulmarg Kashmir. Could not get identified for want of fruits. Let us wait for fruits in your plant. Get some good close ups of fruits when they come up.
---
This one too is also fruiting now.. am posting the photo as you asked..
---
Length of mature fruit? diameter of flower?
---
here are the dimensions
---
Lysimachia lobelioides ? Not too sure though
---
No … An Arabis sp., from Brassicaceae. Stem leaves are not clear but could be Arabis alpina
---
Or perhaps Arabis amplexicaulis would be better option
---
Thank you … I think … is absolutely right.. but… here is the view of stem leaves in case still required…
---
Arabis amplexicaulis
 Edgew. as per images in
FOI
.
References: