Adenosciadium arabicum H.Wolff, Pflanzenr. IV, 228(90): 365 1927.;
---
Images by Aarti S Khale (Identified by Jens Eriksen) (Inserted by J.M.Garg)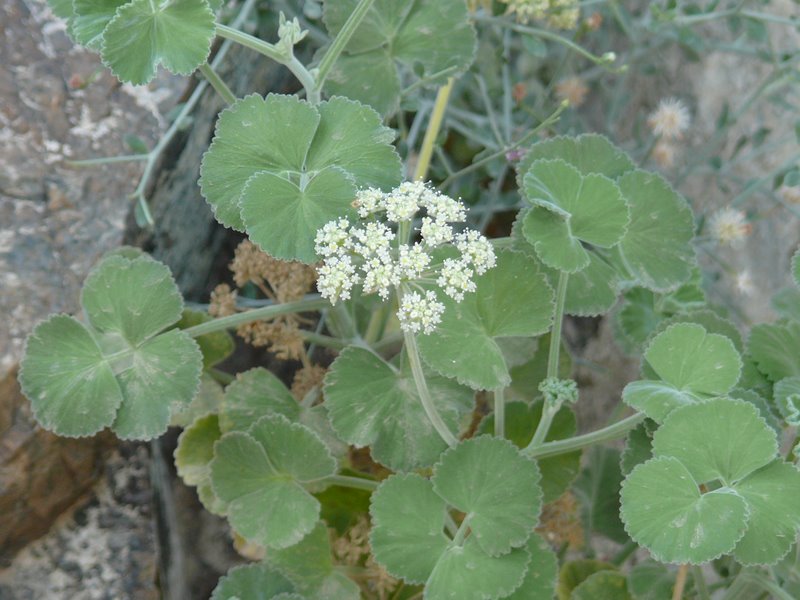 Hanne & Jens Eriksen have their website
www.birdsoman.com
which is one of the best for bird pictures.
They have added some Oman flowers too on their website.
So I thought they might be able to identify this one.
Name given is Adenosciadium arabicum of Apiaceae.
I can't find any pictures on searching.
---
.
---
Request for ID : 110111 : AK-2: Pictures taken here at Muscat,Oman during November & December,2010.
Found the leaves very unusual. The plant was growing on the rocks. Flowers were very tiny.
---
Adenosciadium arabicum 
(T. Anderson) H. Wolff
---
Yes … Subsequently identified By Jens Eriksen of www.birdsoman.com.
Their site is the best to know about birds in Oman.
---
OK.
---
References: