Leontopodium himalayanum DC., Prodr. (DC.) 6: 276 276 . ;
---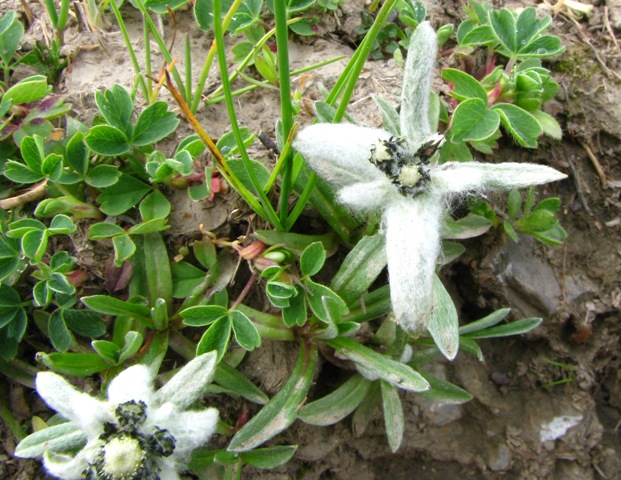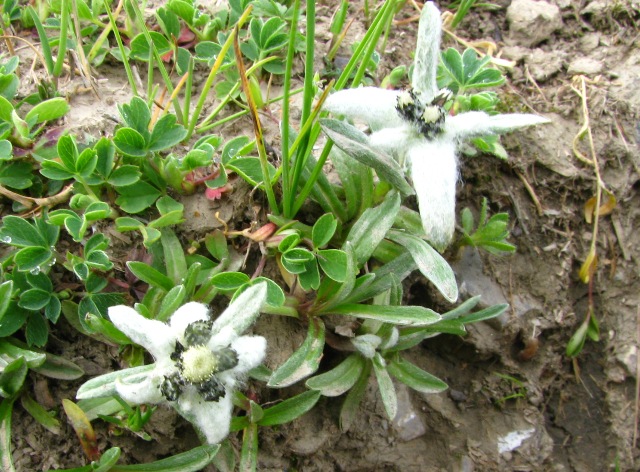 Amarnath Yatra – Leontopodium himalayanum ??? (NSJ-01 – 26/08/2013) : Attachments (2). 2 posts by 2 authors.
Leontopodium himalayanum ?? pl validate
Altitude close to 14000′
Near MG top (On the way to Panjtarni from Sheshnag)
Date Aug 12, 2013 
---
To me it is L.himalayanum.
---
.
---
Hindi or sanskrit name of Edelweiss:
1. Do you know what this plant is called in hindi or sanskrit in Bharat?
2. Do you know any literature on this plant in any of ayurveda books?
---
You may google your query. Perhaps, you may get the answer!
---
I have tried on Google, every database possible but could not find any mention.
---
I also tried but could not find the requisite details as desired.
---
References: