KG :: 06 October 2012 – 0017:: Stereochilus hitus Lindl. (Orchidaceae) from Assam, India.: Stereochilus hirtus Lindl. is now flowering in Assam.
Photograph taken from Kakojan R. F., Tinsukia, Assam.

Syn name:
Sarcanthus hirtus (Lindl.) J.J.Sm, Natuurw. Tijdschr. Ned.-Indie 72: 87. 1912.
Sarcanthus hirtus (Lindl.) Tang & Wang Acta Phytotaxonomica Sinica
1(1): 98. 1951.
Sarcochilus hirtulus (Lindl.) Hook. f., Fl. Brit. India 6: 35. 1890.
Flowering: June
Habitat: Epiphytic in moist deciduous forests.
Distribution: Assam, Meghalaya (Khasia Hill), Sikkim (Tendong), Arunachal Pradesh (Kamlang Wild Life Sanctuary), and Myanmar.
---
---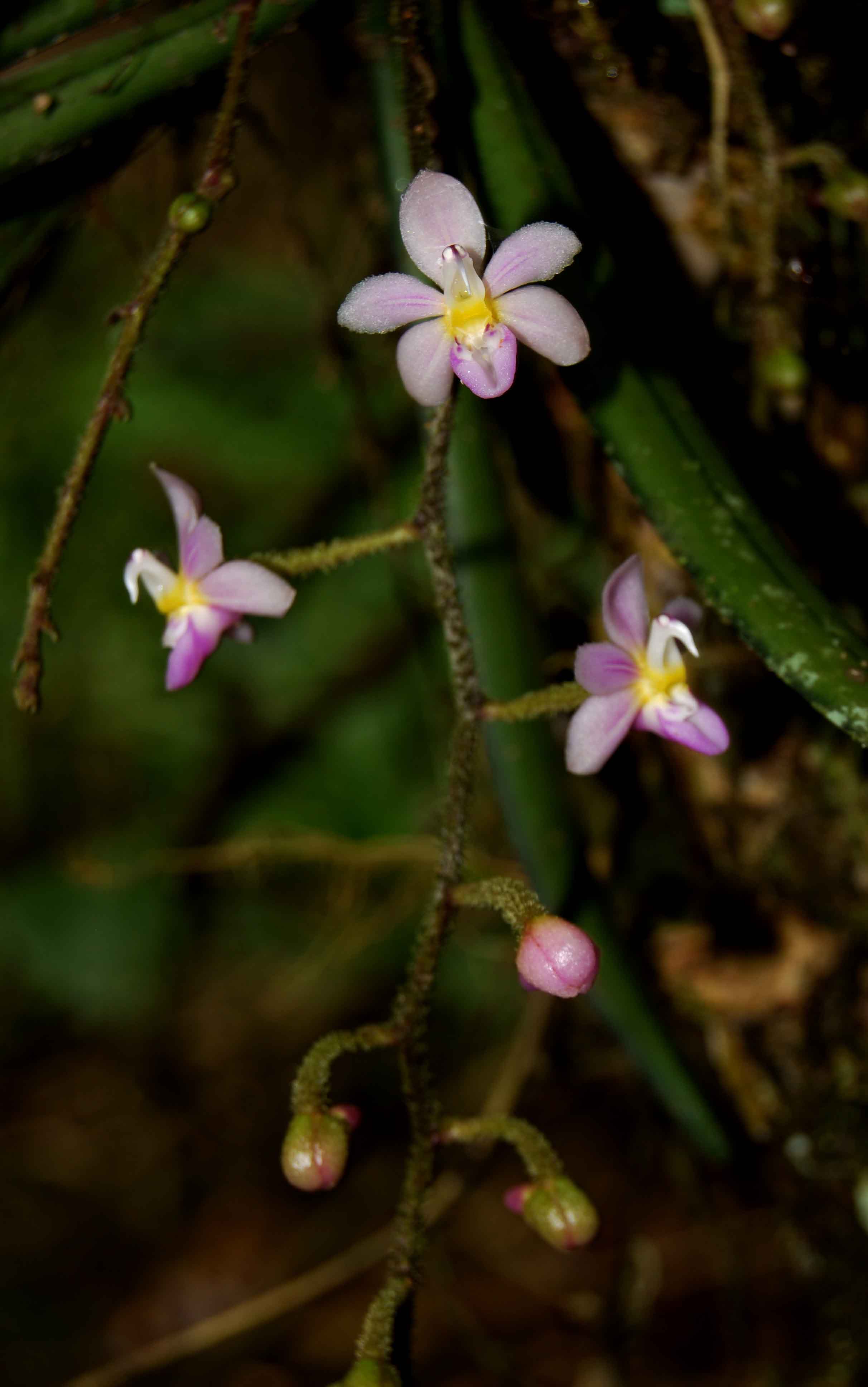 Stereochilus hitus Lindley from Assam
Please Validate
---
Oh Stereochilus is so tricky, all flowers look same to me, I will have to check, could be S. hirtus owing to the hirsute peduncle !!
---
I will have to check this.
---
Stereochilus hirtus
,
evident from the hairs on the floral stalk,
which is not usual for this genus.
---
References: